In a Major Conservation Move, Australia Triples Size of Macquarie Island Marine Park
Expansion around World Heritage Site protects rich biodiversity and builds climate resilience
In a Major Conservation Move, Australia Triples Size of Macquarie Island Marine Park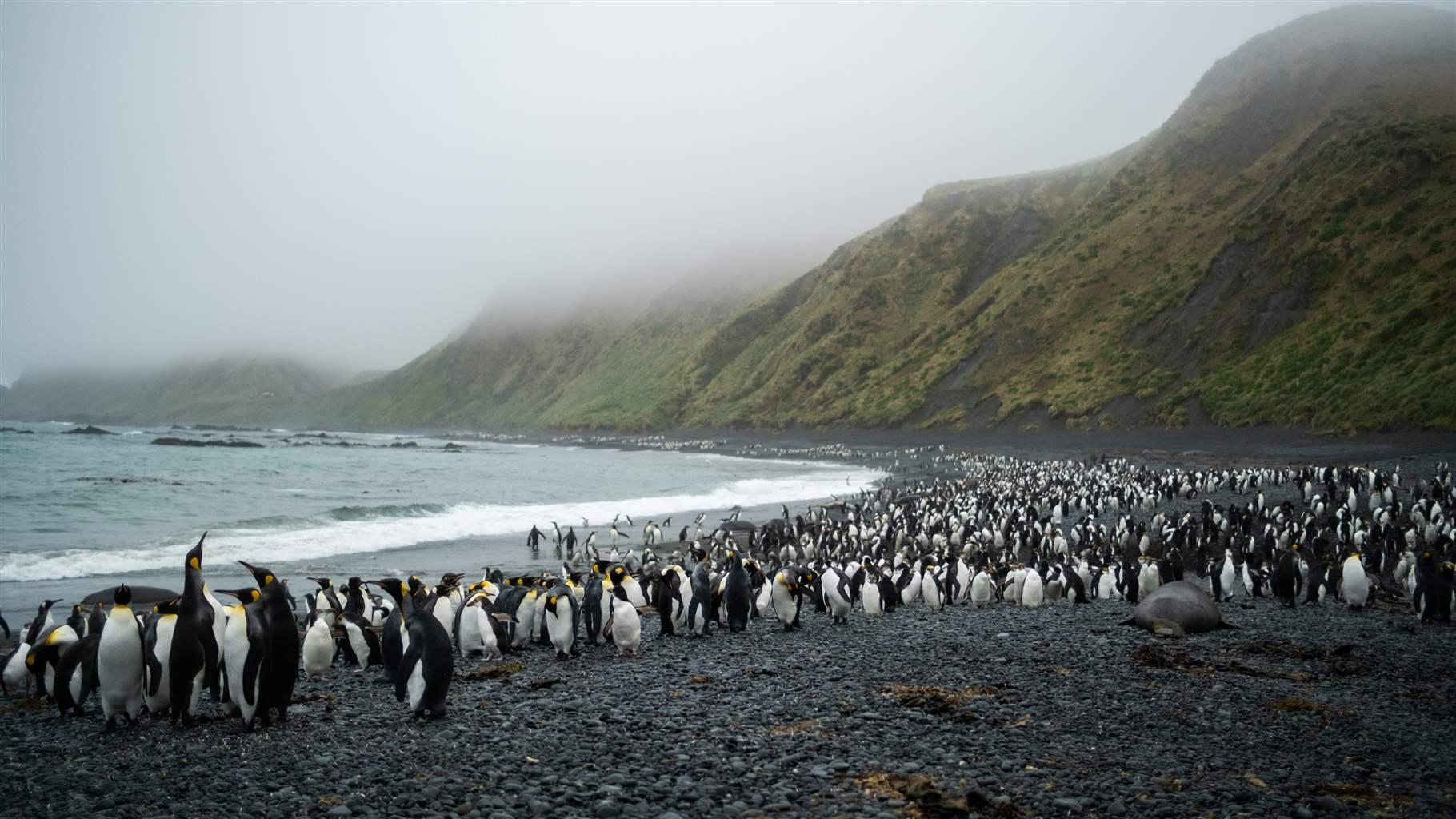 In the Southern Ocean, 1,500 kilometres (932 miles) from the island state of Tasmania, the Australian territory of Macquarie Island stands as a unique safe harbour for a range of subantarctic wildlife.
The exposed crest of a 1,600-kilometre (994-mile) undersea ridge, Macquarie is the only island in the world composed entirely of rocks from the Earth's mantle, thrust above the sea to create a stunning landscape of escarpments, lakes, and lush vegetation. This geology, combined with Macquarie's location near the intersection of the icy Southern Ocean and warmer northern waters, yields a nutrient-rich environment—and a biodiversity hotspot, one reason the island is listed as a World Heritage Site.
And now, more of this area is protected: In July, Australia massively expanded the marine park around Macquarie Island, providing the highest-level protection for subantarctic sea life across an area bigger than Germany and making the Macquarie Island Marine Park one of the largest fully protected ocean sanctuary zones in the world.
Previously a small marine reserve by global standards, this newly expanded park, which encompasses all of Australia's exclusive economic zone around Macquarie Island, covers 475,465 square kilometres (183,578 square miles), with 93% of that area fully protected. The park will continue to accommodate a small, responsibly managed commercial fishery for Patagonian toothfish.
The island and its waters provide a critical feeding and breeding ground for a remarkable array of Antarctic wildlife. The island is home to four types of penguins, including an estimated 850,000 pairs of royal penguins, which are found nowhere else on the planet. It provides critical habitat for 10% of the world's elephant seals, 3.5 million seabirds, including albatross and petrels, and more than a dozen species of cetacean.
The expansion comes at an important juncture for the Southern Ocean. Across the region, temperatures are rising rapidly, fuelling an alarmingly rate ice loss. These factors are stressing the ocean's wildlife populations, some of which are struggling to adapt to the rapid changes.
Sanctuaries such as this are vital for marine wildlife, healthy ocean ecosystems, and sustainable commercial fisheries. Australia's strong protection of these waters will help this marine environment and its resident wildlife build resilience and will work to safeguard this globally significant biodiversity hotspot against threats such as seabed mining.
The latest move by the government also will help meet the global target of protecting at least 30% of the ocean by 2030, which scientists recommend to ensure the long-term sustainability of the marine environment.
Christabel Mitchell leads Pew's marine conservation work in Australia.