As Federal Student Loan Payments Resume, Here's What Borrowers Need to Know
How to get started after a 3-year pause—and take advantage of changes to help people stay on track
As Federal Student Loan Payments Resume, Here's What Borrowers Need to Know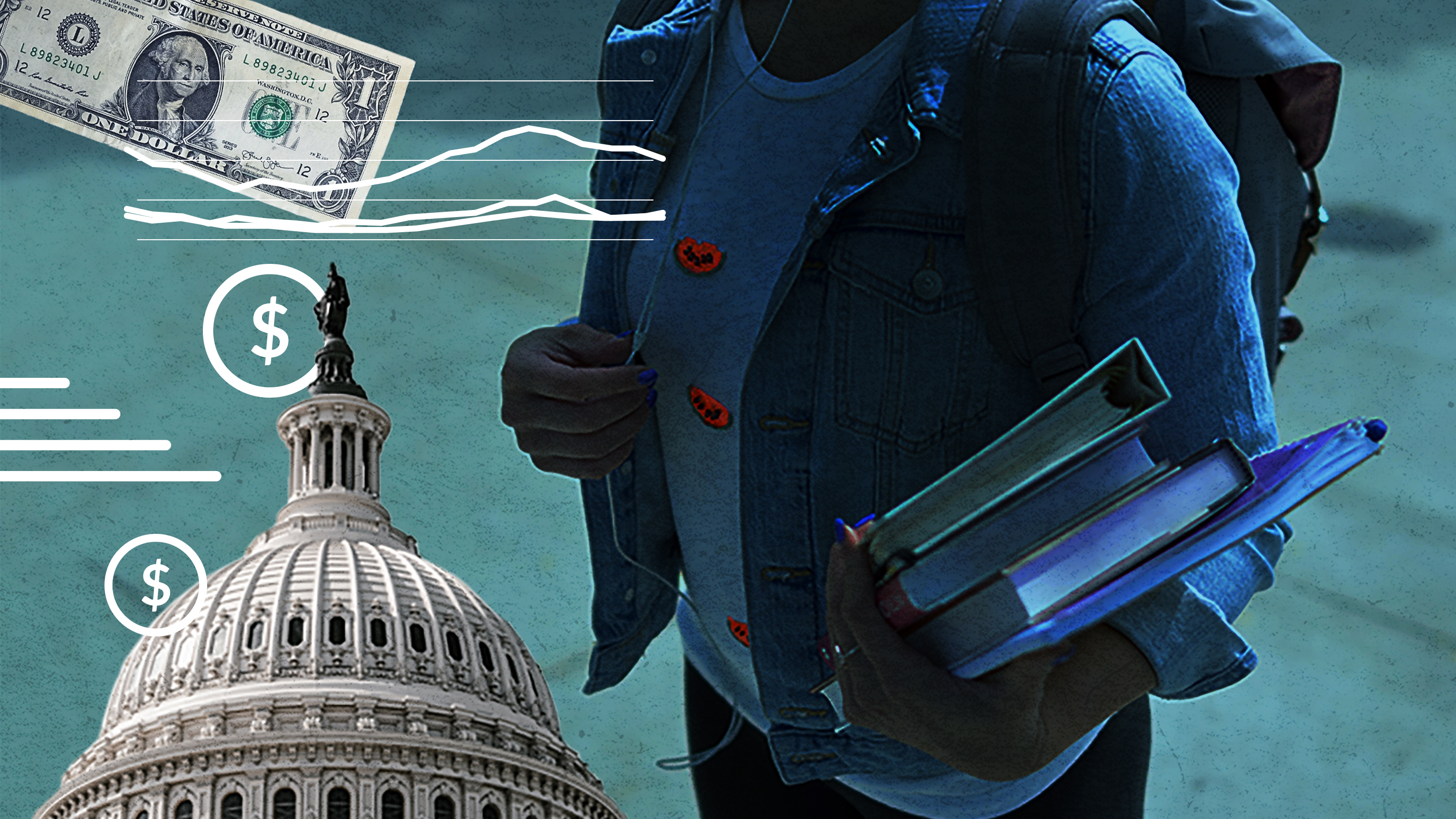 Millions of Americans resumed payment on their federal student loans in October after a pandemic-related payment pause of more than three years. Many borrowers are paying for the first time, while others are resuming payments amid changes to the system—such as the addition of new loan servicers and an updated income-driven repayment (IDR) plan, known as Saving on a Valuable Education, or SAVE.
Research shows that getting borrowers engaged and into repayment within the first few months of their loan payments being due more than doubles their likelihood of successful repayment. If you or someone you know has federal student loans, here is a primer on how to get the information needed as payments resume.
Q. When does repayment restart?
Interest began accruing Sept. 1, and borrowers' first payments were due in October. Borrowers should check their servicer's website (which can be found here) or their personalized dashboard on StudentAid.gov for the exact due date of their first payment.
Borrowers who left school recently receive a six-month grace period before they are required to begin making payments, although interest accrues during this time.
Q. How can borrowers prepare?
Borrowers should log in to their federal accounts at StudentAid.gov to:

Make sure their contact information is up to date.
Identify their loan servicer, the company assigned by the government to handle billing and other services for every borrower.

They also can see which repayment plan might be best for them by using the loan simulator available on the federal site. Borrowers should weigh the pros and cons of available plans before they choose, including payment size, repayment term length, how interest will factor into their monthly payments, and what forgiveness options—such as Public Service Loan Forgiveness (PSLF)—might be applicable to them.
Q. What if borrowers don't know who their servicers are?
This isn't unusual. In fact, about a third of borrowers before the pause didn't know how to contact their servicer, according to a survey by The Pew Charitable Trusts. And during the pause, the loans of millions of borrowers were transferred to different servicers. Borrowers can access this information by going to StudentAid.gov or by calling Federal Student Aid at 1-800-4-FED-AID. These are the most reliable and secure ways to confirm the identity of each borrower's servicer.
Borrowers can be securely directed to their servicer's website from StudentAid.gov. They will need to log in to their servicing account to confirm that their contact information is up to date and to check when their first payment is due.

Borrowers who have a new servicer because they were transferred or are beginning repayment for the first time may need to set up an account.

Remember, borrowers should never share their StudentAid.gov or servicer account information with anyone and enter their login credentials only at official websites. If borrowers receive a suspicious link or are contacted by unknown entities, they should navigate to the website on their own and proceed from there. Here is a list with the websites and phone numbers of all current federally contracted servicers. The government also provides tips on how to stay protected against scams.
Borrowers whose loans were in default before the pause should consider opting in to the Department of Education's temporary Fresh Start program to remain in good repayment standing beyond the end of the program in September 2024. People can find more information and opt in here, or call 1-800-621-3115 (TTY 1-877-825-9923).
Q. What can borrowers do if they feel they can't afford their monthly payments?
More affordable payment plans may be available to those who feel their monthly payments are too high. For example, borrowers can consider enrolling in an IDR plan, which may lower monthly payments by taking other factors into account, such as income and family size, when setting repayment amounts.
The new IDR plan known as SAVE is now available to many borrowers. Compared with past plans, SAVE lowers payments for most borrowers and prevents balances from growing over time. The full plan will be implemented in stages, but borrowers can enroll now. More information about SAVE is available on the Education Department's website and here.
The Education Department instituted a 12-month "on-ramp" period for those who may struggle at first to repay. This means that servicers will not report borrowers as being delinquent on their loans to credit agencies for the first year after the pause ends. However, interest will accrue during this time, and progress toward forgiveness on applicable programs, such as PSLF, will be stalled. Borrowers may be better off directly enrolling in an IDR plan, such as SAVE, where they may qualify for low or $0 monthly payments with full interest subsidies and still make progress toward forgiveness rather than forgoing payments during the on-ramp period.
Borrowers may have questions about the payment count adjustments for IDR announced by the Department of Education. The department is making a temporary change in how it counts certain past payments or months toward loan forgiveness in IDR as part of a one-time adjustment. Borrowers should be aware that servicers cannot provide information about anticipated adjustments over the phone. The department will notify borrowers if and when adjustments are made to their accounts.
Q. Before the pause, borrowers could set up their payments to be automatically withdrawn from their banks each month. What do they need to do, if anything, to set this up again?
Borrowers can start "auto debit" from their bank accounts by opting in to the program with their servicer. Those who were making auto debit payments before the pause will need to opt in again, because enrollment will not carry over from before the pause.
Borrowers can opt in to auto debit on their servicer's website and don't need to call.
Auto debit also can help reduce payments, because using it trims borrowers' interest rates by 0.25%.
The Department of Education has released guidance for borrowers who are restarting repayment or beginning repayment for the first time, and those whose loans were in default at the start of the pause.
This primer is the first in a series providing need-to-know information for borrowers to help ensure a smooth transition into repayment. The other pieces will cover specific topics­—such as servicing, income-driven repayment, and delinquency and default—in more depth.
Regan Fitzgerald is a senior manager and Ilan Levine and Shelbe Klebs are senior associates with The Pew Charitable Trusts' student loan initiative team.