Insights on Adolescent Brain Development Can Inform Better Youth Justice Policies
Five takeaways from a psychology professor who has worked on studies of teenagers in the legal system
Insights on Adolescent Brain Development Can Inform Better Youth Justice Policies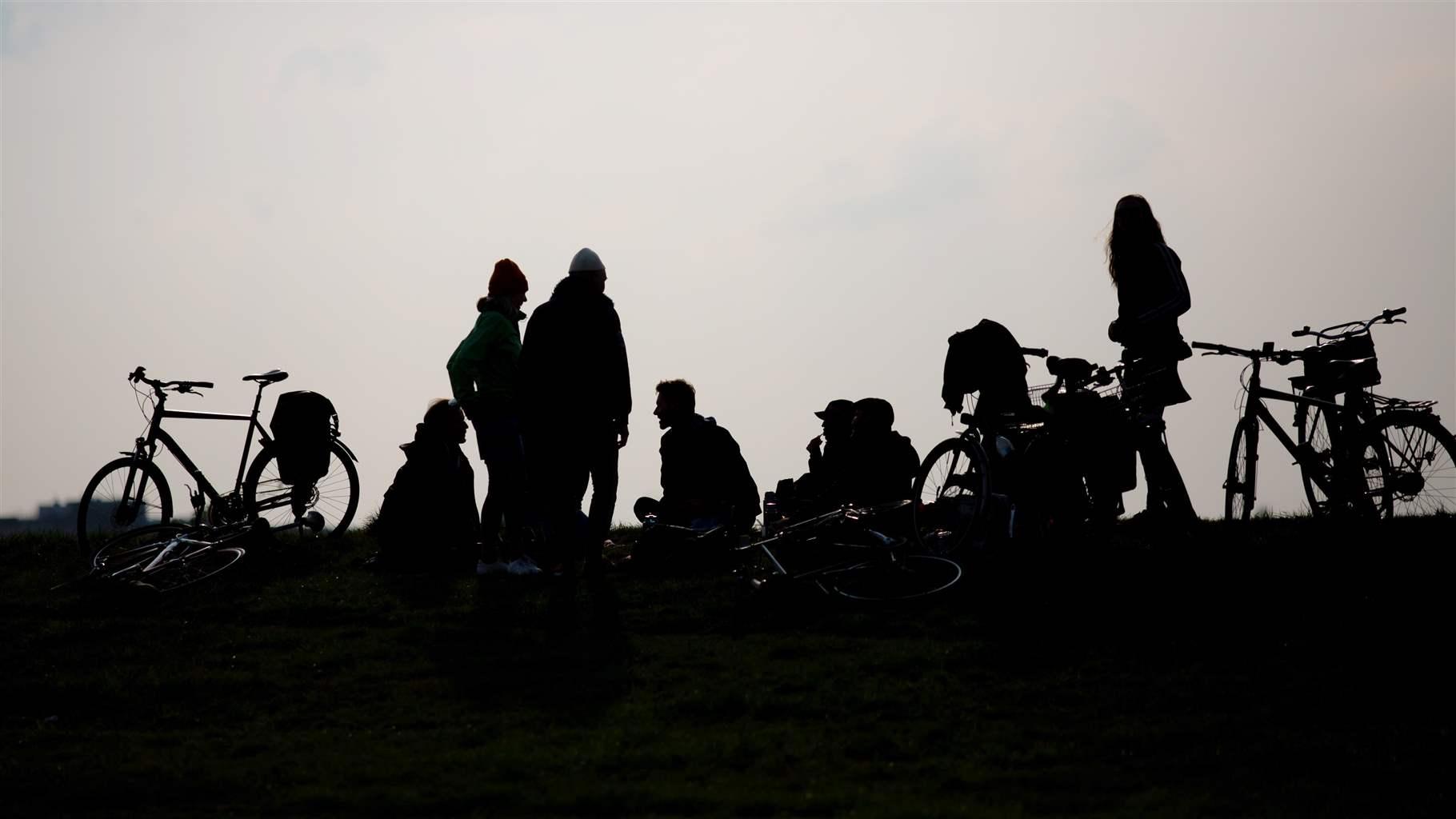 A better understanding of how adolescent brains develop can help policymakers and court officials improve how the legal system deals with young people who get into trouble with the law, according to Dr. Elizabeth Cauffman, a professor of psychology at the University of California at Irvine.
Cauffman is an expert on adolescent brain development and its implications for how children are handled in the nation's legal system. As a researcher, she took part in two seminal studies conducted over the past 20 years: Pathways to Desistance, which focused on teens with serious legal system involvement and their progression out of anti-social behavior, and Crossroads, which is examining the long-term effects of formal court involvement as opposed to informal processing of young people with first-time mid-level offenses. Both projects are longitudinal studies with data from multiple sites that have provided essential insights into the most effective ways that policymakers can intervene to help young people who engage in delinquent behavior.
Earlier this year, Cauffman, who has a doctorate in developmental psychology, discussed her research on effective alternatives to formal court involvement for children and teens. Here are five key takeaways from the conversation:
Takeaway #1: Risk-taking in adolescence is normal—and necessary.
"Adolescence [is] a time of enormous risk-taking … But it's also a time of enormous growth, an enormous opportunity for kids to explore, to engage. It's actually very normative. In fact, it's important."
One of the key tenets of developmental psychology is a recognition of the differences in how quickly adolescents and young adults develop cognitively versus emotionally. Anyone who has spent time with teenagers knows that they often act rashly, even though they know better. That's because the brain's limbic system, which houses impulse control, long-term thinking, and the ability to resist peer influence, isn't fully developed until people reach their mid-20s.
This developmental reality means that criminal behavior tends to peak in the late teens and early 20s, and most people age out of criminal activity by around age 25. But it also means adolescence to early adulthood represents an essential time for positive risk-taking, including taking on new challenges and opportunities such as public speaking or trying out for a sports team. Through this process, young people learn from their mistakes and grow. For the legal system to intervene the same way when teenagers get into trouble as it does when adults do is ineffective, not least because the teens also lose essential opportunities for positive risk-taking.
Takeaway #2: Interventions for young people must be guided by science.
"If we could … apply what we know from developmental science to legal practice, we want the system to be developmentally appropriate for the kids that it serves."
Everything research says about adolescent behavior and the brain indicates that consequences for teenagers must be immediate and connected to their actions in order to be effective. Young people are also much more receptive to rewards than punishments, and very responsive to a light touch. Just a nudge in the right direction can often help them course correct.
And yet, the way the legal system is designed to handle children and teenagers ignores all of these findings. The consequences for delinquent behavior can be extreme and often don't take effect until months or even years after the behavior occurs. At the same time, there's little reward for positive change. Young people lose opportunities for growth and learning. It should therefore be no surprise, Cauffman says, that the best way to hold young people accountable tends to be outside of the formal court system.
Takeaway #3: Keeping children out of the formal court system leads to better outcomes.
"What we found was those [boys] who were informally processed­ — that is, they got diversion, they were able to do community service, to write a letter of apology … were less likely to be incarcerated or to offend."
Over nine years, Cauffman's Crossroads study followed 1,200 boys who were arrested between ages 13 and 17 for a first-time, mid-level offense, such as burglary or assault. The study looked at differences in outcomes between young people who were formally processed—meaning they went before a judge and got a formal sanction such as probation or incarceration—and those who were diverted from the courts. Diversion allows youth justice practitioners to offer young people informal pathways out of the system, with consequences such as writing an apology letter, doing community service, or participating in counseling or treatment for substance use.
The Crossroads study found that, even controlling for demographic factors and offense level, children who were diverted had better outcomes than those who were formally processed. That included higher rates of high school graduation and more optimism about their lives. And, perhaps most importantly, they were less likely to be arrested and incarcerated for more serious offenses later on, improving public safety and leading to more positive and productive life trajectories.
Takeaway #4: Children should be treated like children, regardless of their offense severity.
"Many people see a very serious type of crime, and then believe that transferring kids to the criminal court system or adult system is the right approach. Unfortunately, the research does not bear that out."
The Pathways to Desistance study followed 1,300 boys aged 14 to 17 for seven years. Unlike in the Crossroads research, these teenagers had committed the most serious offenses, crimes such as aggravated assault and robbery. And yet the majority stopped committing offenses by age 25, showing that most young people are not on a path to adult crime.
The Pathways study and previous research have also been able to compare the outcomes of young people in similar circumstances who receive different punishments. In general, teenagers who are transferred to the adult system have worse outcomes, including increased suicide and victimization while incarcerated and more serious new offenses after release. Taken together, the research shows that treating children like adults doesn't work, even when they've committed serious crimes.
Takeaway #5: Reducing racial disparities and supporting all children requires collaboration across the system.
"We all have a responsibility to reduce the racial discrimination and bias within the system ... District attorneys, public defenders, judges, court probation, social services—it's really working collaboratively that makes the difference."
Cauffman highlights that the ways in which the legal system fails teenagers does not affect every young person equally. In fact, each decision point can further perpetuate racial disparities, from policing and intake to adjudication, sentencing, and incarceration. As a result, the biggest disparities occur at the most serious interventions. For example, Black and Hispanic teenagers are prosecuted in the adult system at much higher rates than White teenagers.
But her research and experience also point to a solution. Only by working collaboratively can the legal system ensure fairness for all young people. Practitioners, researchers, and policymakers must work together to ensure that the right questions are asked, the right solutions are implemented, and all children have a chance to thrive. Cauffman's research shows that making mistakes is part of the process of learning and growing; one mistake should not jeopardize a young person's entire future.
For more of Cauffman's expert insights on adolescent brain development and youth justice, check out this video:
Erika Parks works for The Pew Charitable Trusts' public safety performance project.