How to Incorporate Antibiotic Stewardship Into Telemedicine
Article outlines steps that virtual providers can take to improve prescribing and combat drug resistance
How to Incorporate Antibiotic Stewardship Into Telemedicine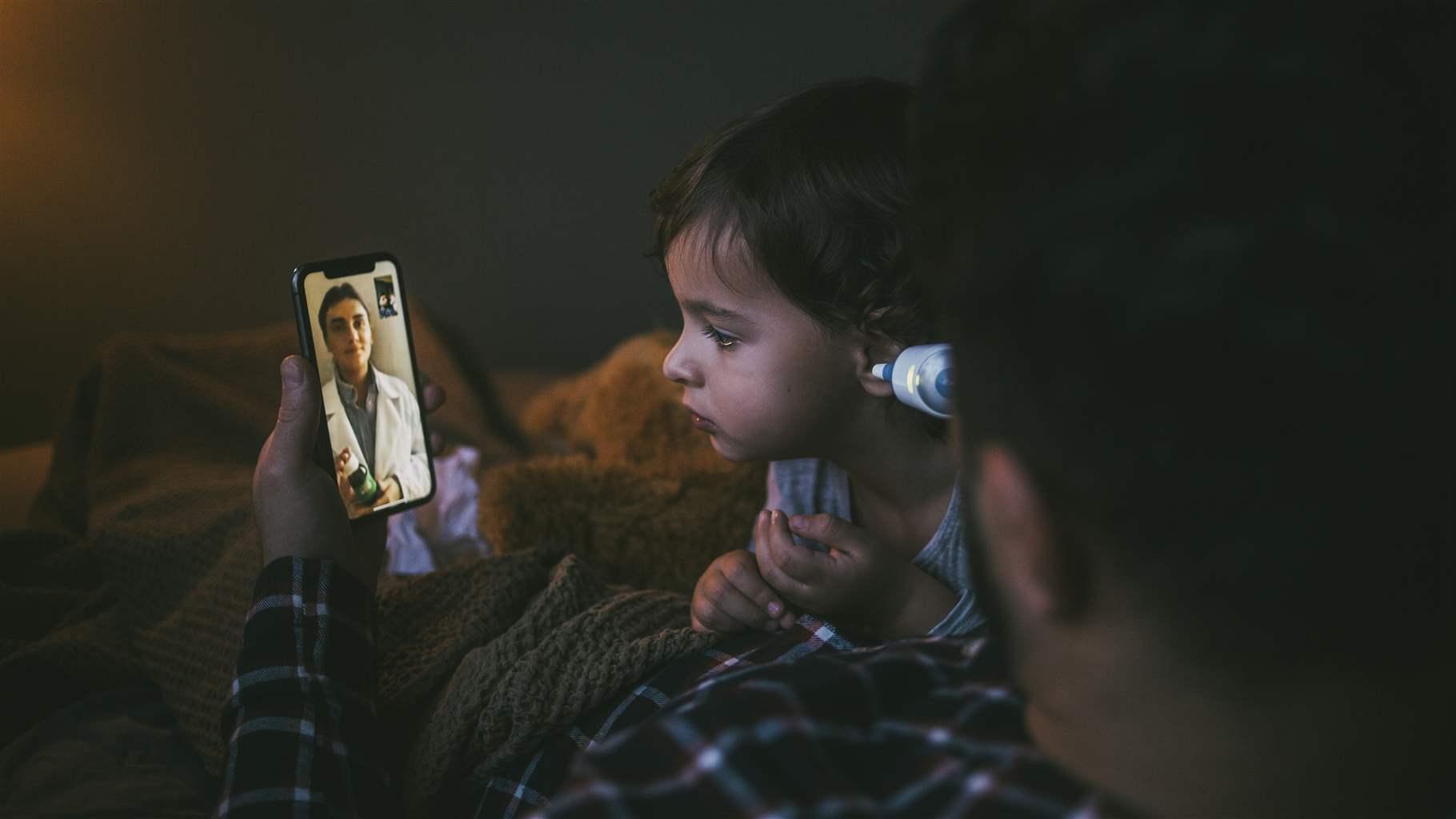 During the pandemic, many Americans became heavily reliant on telemedicine visits to obtain the medical care they needed. Although the world has begun to return to more of a pre-COVID-19 normal, virtual care is clearly here to stay and offers a convenient way for patients to access treatment and maintain their health.
But with this reality, doctors and healthcare organizations need to ensure that the care provided virtually results in the same standard of healthcare quality that in-person services provide. One area of critical importance is antibiotic prescribing. That's because outpatient healthcare settings today account for the majority of antibiotic prescriptions, and research shows that many of these are unnecessary or inappropriate based on clinical practice guidelines.
In 2016, the Centers for Disease Control and Prevention (CDC) released the Core Elements of Outpatient Antibiotic Stewardship, which provides guidance to outpatient providers on ways to implement better stewardship and improve prescribing practices in outpatient clinics. Better stewardship can help slow the emergence of antibiotic resistance by ensuring that antibiotics are used appropriately. Such efforts are essential for combating the growing superbug threat.
A new article published in Telemedicine and e-Health offers approaches and examples for how telemedicine organizations and clinicians who work in these settings can implement four core stewardship elements in the context of virtual care. The practices, highlighted by experts from the CDC and Emory University, cover critical elements of care:
Commitment. Organizations and individuals should demonstrate both commitment to and accountability for antibiotic prescribing. They can:

Identify a champion within the telemedicine organization who can help build and sustain organizational support for antibiotic stewardship efforts.
Promote organizational and individual clinician commitment to appropriate antibiotic prescribing directly to patients through methods such as placing a commitment "poster" in the virtual waiting room of the telemedicine platform stating that the providers are dedicated to prescribing antibiotics appropriately.

Action for policy and practice. Health care organizations engaged in providing virtual care should implement at least one stewardship intervention aimed at improving antibiotic prescribing practices. They can:

Use electronic tools to nudge clinicians to prescribe antibiotics appropriately. For example, they could require clinicians to provide a written justification in the clinical platform when prescribing antibiotics.
Partner with laboratories or in-person clinics to help manage patients who may need a physical exam or laboratory test in order to ensure an appropriate diagnosis (for example, patients with suspected strep throat).
Offer communication skills training for clinicians to help them have effective conversations with patients about when antibiotics are and are not needed.

Tracking and reporting. To better monitor antibiotic prescribing practices of clinicians, practices and health care organizations can:

Leverage antibiotic quality measures—such as those from the National Committee for Quality Assurance Healthcare Effectiveness Data and Information Set—to assess the antibiotic prescribing practices of clinicians providing virtual care.
Provide antibiotic prescribing feedback directly to clinicians on their individual performance to show how their practices compare with those of their peers.

Education and expertise: Health care practices should provide education and access to expertise on appropriate antibiotic prescribing to both patients and clinicians. For example, they can:

Encourage and support continuing medical education for clinicians, such as the free online stewardship training course that is provided by the CDC.
Provide educational materials to patients on symptom relief, appropriate antibiotic use, and antibiotic resistance.
The article in Telemedicine and e-Health highlights what telemedicine leaders can do to improve outpatient antibiotic prescribing. Previous studies on antibiotic use in telemedicine settings showed clear opportunities for improvement. Implementing the techniques and strategies laid out by experts from the CDC and Emory University would help ensure that telemedicine practices offer the highest quality of care while protecting patients and minimizing the threat of antibiotic resistance.
Raphaelle Rodzik, M.P.H., is a principal associate and Rachel Zetts, M.P.H., is a senior officer with The Pew Charitable Trusts' antibiotic resistance project.