New Goals for Carbon Neutrality Inform Choice for Olympics Locations
Guidelines could spur more rapid transition to clean energy in host locales
New Goals for Carbon Neutrality Inform Choice for Olympics Locations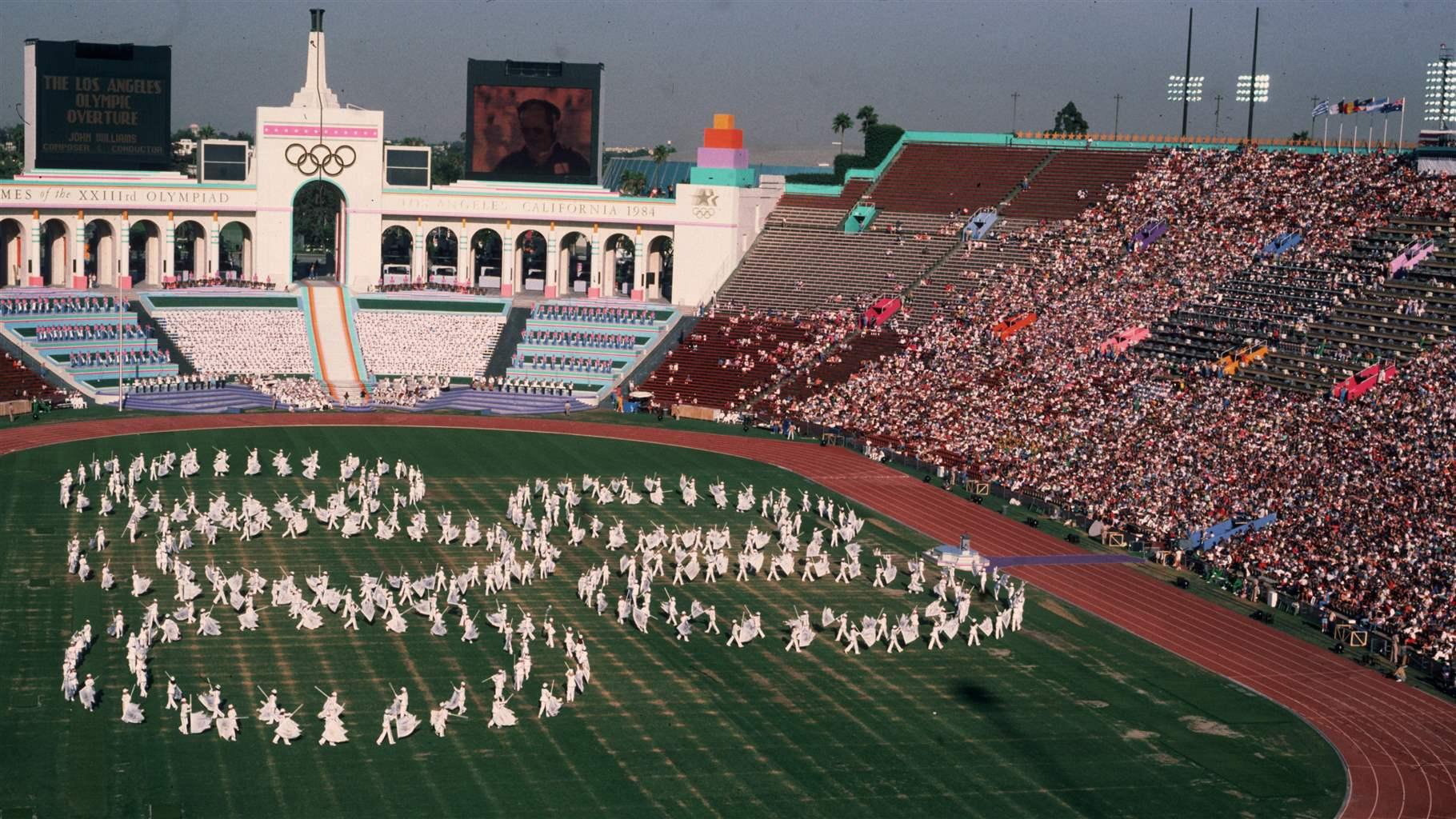 Cities hoping to host future Olympic Games are finding a new element in that competitive process, one that will benefit not only the locations themselves and participating athletes but also people and the planet. Under new guidance from the International Olympic Committee (IOC), host cities must show how they will help meet IOC greenhouse gas emission reduction targets of 30% by 2024 and 50% by 2030—by, for example, sourcing renewable energy for facilities or using electric vehicles for transportation around the Olympic village and between venues. Achieving those carbon emission reduction goals can also catalyze a transition to clean energy for prospective hosts.
To show the IOC that they're serious, cities bidding to host the Games must make investments years in advance. The good news is that these investments will pay off over the long term regardless of whether a city's bid is successful. Experts say dramatic reductions in emissions and scaled-up clean energy deployment are needed worldwide to avoid the catastrophic effects of climate change. Investments in more sustainable transportation such as the increased use of electric vehicles and more expansive public transportation systems would yield long-term improvements in air quality and emissions reductions.
Officials in Paris and Los Angeles, which will host the 2024 and 2028 Summer Games respectively, are already deep into preparations for energy-efficient and emissions-minimizing events. And the new requirements are motivating prospective hosts of future Games to be proactive about reducing carbon emissions.
Paris, for example, will use only existing or temporary venues for 95% of next year's Olympic events, a move officials say will help avoid construction of new facilities and the associated environmental and emissions impacts. This, in addition to measures such as using 100% renewable energy, sustainable food sourcing, environmentally friendly public transportation options for spectators, and more, is projected to ultimately result in an estimated carbon footprint of just 1.5 million tons CO2 emissions, a significant reduction from the 3.3 million tons emitted at the London Games in 2012.
For their part, Los Angeles officials say they're aiming to hold a climate-positive Games—that is, one that removes more carbon dioxide from the atmosphere than it emits. The City of Angels can also be the city of gridlock, so it's prepping by ramping up electric transportation, train, and biking options. Los Angeles County's Metropolitan Transportation Authority has identified more than 200 public transportation projects that could help support the Games—and help alleviate the city's long-term traffic woes—including subway extensions and light rail lines; construction on some of those has already begun. Like Paris, Los Angeles will also use existing or temporary venues for the Games, helping it avoid the large environmental and emissions impact of big construction projects.
In Salt Lake City, which is bidding to host either the 2030 or 2034 Winter Games, the Utah Committee for the Games is partnering with communities and local organizations to begin laying the groundwork for the infrastructure needed for the Games while also meeting the IOC's environmental requirements. And although the majority of Utah's electricity generation comes from coal and natural gas, the city has been working to pivot to clean energy as part of a broader decarbonization vision, a move that could make its Olympic bid more competitive.
In Salt Lake City Mayor Erin Mendenhall's 2023 State of the City address, she said her administration intends to "bring net-100% renewable electricity to every home, every business—every energy consumer in the city," which would "make it possible for everyone in Salt Lake City to eliminate their dependence on energy from fossil fuels by 2030 or before."
According to a report prepared in support of Salt Lake City's bid, nearby Park City—the site of many Olympic events in 2002, when Salt Lake City last hosted the Games—is developing "the most comprehensive sustainability goals of any North American city" and aiming to run entirely on renewable energy by 2030. The 2002 Winter Games catalyzed the development of mass transit lines in Salt Lake City that are still in operation today, and Park City—less than 25 miles away—has a fleet of electric buses that officials there say would provide zero-emission transportation for Olympics spectators and athletes.
Salt Lake City is also working to expand its public and electric transit options, which will also help address the region's severe air quality challenges, especially during the winter months. Mountain valley air inversions in winter often trap cold, condensed, and polluted air in the Great Salt Basin, which includes Salt Lake City, even as the nearby mountain peaks are in warmer, cleaner air.
As we get closer to future Games, decarbonization efforts will continue and more clean energy investments will be made to ensure that the Olympics are a winner for everyone. Policies and actions targeting clean energy will in the short term help with an Olympic bid and also have long-term health, economic, and transportation improvements for residents, businesses, and communities.
Laura Lightbody is the director and Courtney Durham is a senior officer for Pew's energy modernization project.