Limits on Telehealth to Treat Opioid Use Disorder Would Be 'a Step Back in Time'
Withdrawing pandemic-era flexibilities would raise barriers to care and harm patients
Limits on Telehealth to Treat Opioid Use Disorder Would Be 'a Step Back in Time'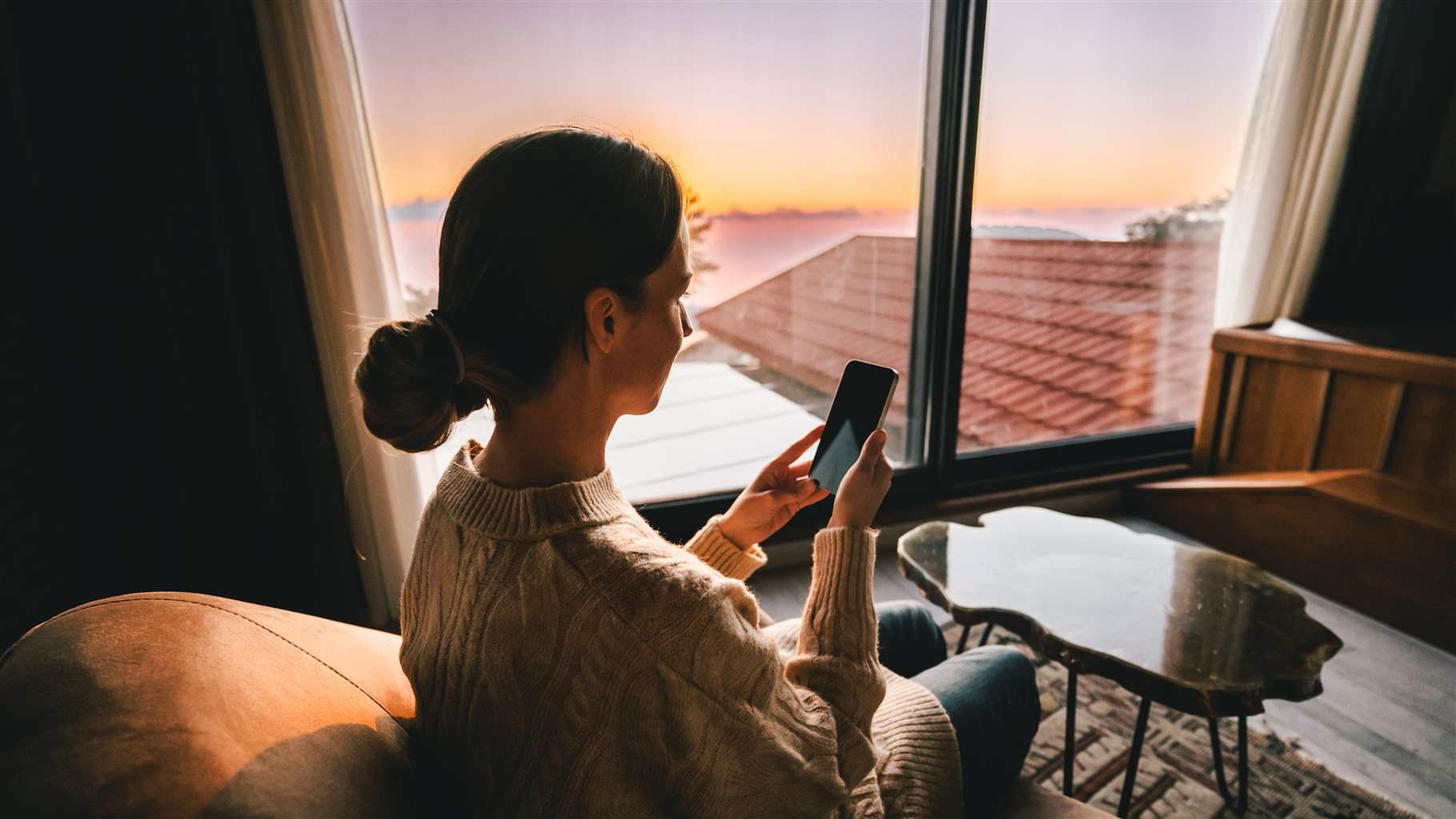 When Cassie Raschella chose to start her recovery from opioid use disorder in 2016, she found treatment in her hometown of Morgantown, West Virginia. But after a better job opportunity lured her 90 miles away, she had to make a difficult choice: find a new health care provider or drive three hours round trip to her current clinic. The commute proved difficult, but the decision to continue treatment in Morgantown was easy.
"In recovery, you need all the positive relationships you can get and sometimes that can be hard to come by," Raschella told The Pew Charitable Trusts. "Why mess with a good thing? I love the people here."
Then the COVID-19 pandemic hit, and federal regulators started allowing people to receive treatment online or by phone.
"Thank God for telehealth," Raschella said. "Now I don't have to commute. That's time I don't have to take off work, money I don't have to spend on gas. All of that has been such a blessing."
According to KFF, telehealth accounted for 36% to 40% of mental health and substance use outpatient visits during the first 18 months of the pandemic, up from less than 1% in 2019.
Now that the public health emergency has officially ended, however, the Drug Enforcement Administration is clawing back some telehealth flexibilities. For example, according to the agency's latest temporary rule, starting Nov. 11, 2023, people will no longer be able to use telehealth to start certain medications—including buprenorphine, one of three drugs approved to treat opioid use disorder (OUD) and minimize the risk of death.
Research conducted during the pandemic showed that allowing doctors to prescribe buprenorphine via telehealth helped more patients start and stay in treatment. One study found that Medicare beneficiaries engaged in telehealth were 33% less likely to die from an overdose compared with those receiving no medication at all. And in a 2022 survey of physicians, 85% said they supported making the pandemic-era telehealth flexibilities permanent for OUD.
Experts in the field have voiced concerns that restricting telehealth could lead to more opioid overdoses, which claimed more than 80,000 lives nationwide in 2021.
"The DEA's proposed rule isn't backed by science," said Kari-Beth Law, a physician and associate professor at West Virginia University who specializes in treating people with substance use disorder. "It isn't helpful for getting patients access to care. Without telehealth, there aren't enough physicians to tackle the opioid epidemic."
Research and survey data confirm that because of physician shortages and long wait times for new patients, people will struggle to see doctors in person, especially if they have Medicaid or lack access to insurance.
"All day I try to help people find providers," said Nicole O'Donnell, a program manager at Philadelphia-based CareConnect, a nonprofit that works with Medicaid beneficiaries and people without insurance to get telehealth-based treatment for OUD. "I know how difficult it is getting someone into care, even in a city with lots of resources."
She relayed the story of a person who needed to continue treatment after being released from jail, where he had been receiving medication for OUD.
"He walked to a neighborhood treatment center and his wait time was two weeks to see a provider and get medication. That was not going to work,'' O'Donnell recalled. "We were able to connect him to care through telehealth. These situations are scary without that safety net."
She said that she expects that people will have to wait even longer when the DEA's policy goes into effect and demand for in-person appointments increases.
"Providers are going to be inundated and patients will be overwhelmed," O'Donnell said. "It's setting us up for more overdoses."
Although the DEA said its new rules were designed to deter the illegal distribution and misuse of buprenorphine (often referred to as diversion of the drug), the agency took a different position in a 2018 report. Then, DEA noted that people who acquired the medication illegally did so primarily because they could not "access legitimate addiction treatment. This finding suggests that increasing, not limiting, buprenorphine treatment may be an effective response to the diversion."
Pew, the National Rural Health Association, the American Hospital Association, and various health experts, professional associations, and patient advocates filed public comments opposing the DEA's initial proposal. Thousands of individuals wrote to the agency in support of telehealth, often explaining how the policy change would harm them, their patients, friends, or loved ones.
In response to "a record 38,000 comments," according to the DEA, the agency replaced the proposal with a temporary measure.
"These shifting rules are causing confusion and stoking anxiety," said Sheri Doyle, a senior manager with Pew's substance use prevention and treatment initiative. "People who rely on telehealth for lifesaving treatment deserve certainty, and the DEA can give it to them by permanently allowing telehealth for opioid use disorder."
Law, the West Virginia doctor, expressed concerns that the DEA might undo a rare benefit of the pandemic. "It allowed us to be more creative and more forward thinking rather than constrained by fear and red tape," she said. "But now we are taking a step back in time."
Josh Wenderoff works on The Pew Charitable Trusts' health programs.