Social Service Programs Must Be Accessible to People Who Speak Limited English
California is working to help people in linguistically marginalized communities who qualify for government benefits
Social Service Programs Must Be Accessible to People Who Speak Limited English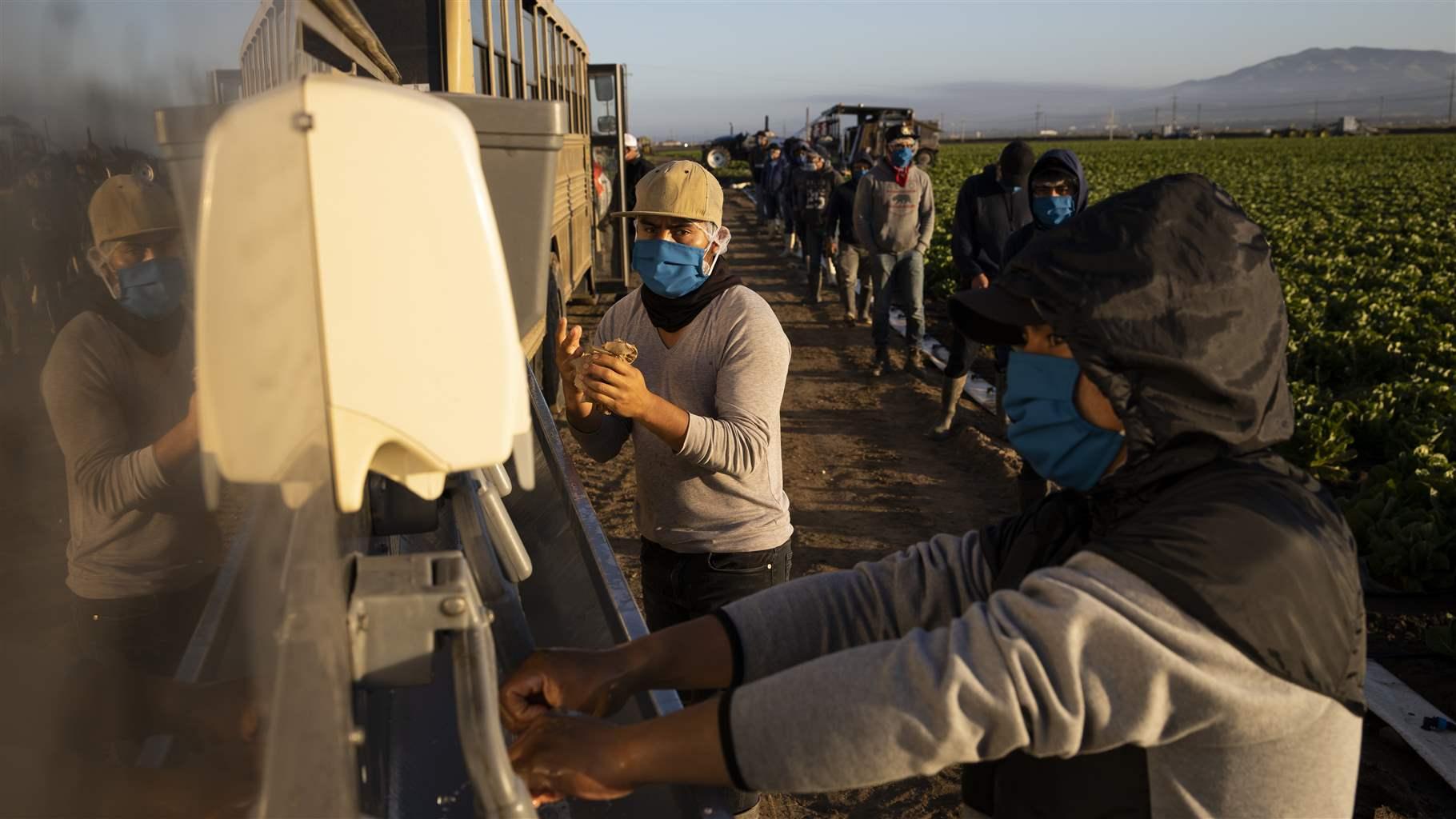 Limited English proficiency can be a barrier to people in the United States who stand to benefit from government safety net services. Research shows that immigrants—who make up 17.4% of the country's labor force—use 39% fewer public assistance benefits that they are eligible for than their U.S.-born counterparts. This situation is especially problematic given that low-wage immigrant workers are more likely than these counterparts to be precariously employed, in jobs that may be temporary, and exposed to occupational hazards. These may include environmental toxins, high temperatures, chemicals, and physical risks, all of which can lead to poor health outcomes such as cancer, respiratory illnesses, injuries, and heat-related afflictions.
Access to health care and social services that address poverty can provide long-term benefits for recipients and their families. For example, an analysis of the Mother's Pension Program (1911-35), the first U.S. government-sponsored program for poor mothers with dependent children, found that, on average, the male children of recipients lived one year longer, were more likely to have graduated high school, were less likely to be underweight, and had higher incomes than those of rejected applicants. More recently, participation in the Special Supplemental Nutrition Program for Women, Infants, and Children Nutrition, the Supplemental Nutrition Assistance Program, and home visitation programs resulted in significant developmental gains for children by age 2, such as early-life language skills. The COVID-19 pandemic also highlighted the importance of access to health care, but precariously employed individuals are more likely to lack health insurance.
Much of the research on language access has focused on its link to the receipt of medical care. A study with California farmworkers during COVID-19 showed that increased language access to resources and trainings, such as the Occupational Safety and Health Administration's workplace health and safety training for immigrant workers, helped improve health-promoting behaviors, such as the use of personal protective equipment and frequent handwashing, both at work and at home. The study recommends providing resources in diverse languages at culturally appropriate literacy levels, including non-written format, to be most effective in supporting access to government benefits.
In California, English proficiency not a prerequisite for assistance
California is addressing this social services gap with the support of the Health Impact Project's Breaking Barriers to Better Health for All initiative. The California Department of Social Services (CDSS), a state agency that helps programs that foster stability and opportunity for Californians, partnered with California Rural Legal Assistance Inc. (CRLA), which provides legal services to California's rural, low-income population. The two organizations received support from the Legal Aid Foundation of Los Angeles (LAFLA), a nonprofit law firm that protects and advances the rights of the most underserved communities, to develop a toolkit for all California state agencies to improve language access services for people who speak limited English.
Often, the language barrier between agencies and potential beneficiaries fuels mistrust and misunderstanding about program eligibility criteria and higher rates of wrongful denial of services. With this toolkit, the partners seek to change not only language access policy—highlighting best practice and legal mandates—but also the culture around making services available in languages often spoken in particular communities. Attitudes in state agencies range from indifference or antagonism to well-intentioned but lacking institutional expertise on how to serve smaller language groups or ensure their language services align with best practices.
CDSS and CRLA's goal for the toolkit was to develop a blueprint for any state agency interested in reforming how it serves linguistically marginalized people and highlight the health-related benefits of equitable language access to government services. To include community voices, CRLA and CDSS convened a stakeholder group of organizations serving populations with diverse spoken and sign languages and surveyed 182 state government employees on barriers they encounter when serving non-dominant language users. This engagement not only informed the toolkit's development but also helped build relationships between state agencies and community advocates for future work.
As a national partner with legal expertise, LAFLA bolstered the toolkit development with input on language rights, legal frameworks, and strategic pathways to language justice. LAFLA's engagement also strengthened its relationship with local advocates, such as the NorCal Services for Deaf and Hard of Hearing, allowing LAFLA staff to better understand those client communities and craft appropriate recommendations to state agencies about serving people who use sign language. And rather than working agency by agency to address language access barriers, CDSS recently launched a statewide task force comprising key players from various state agencies interested in improving language access practices. In fact, LAFLA's partner organizations endorsed the idea of forming a statewide language justice department or agency when the topic of equitable language access arose at a recent state assembly hearing.
People who qualify for social services should be able to access them, regardless of their language background. When organizations with complementing expertise work together, as they did in California, states and other stakeholders have a model for how to better serve residents from all language backgrounds and solve this complex, multifaceted challenge.
Mimi Majumdar Narayan works on the Health Impact Project, a collaboration of the Robert Wood Johnson Foundation and The Pew Charitable Trusts.