Landmark Agreement Curbing Harmful Fisheries Subsidies Awaits Ratification A Year After Adoption
Support for long-awaited WTO deal growing, but more work is needed
Landmark Agreement Curbing Harmful Fisheries Subsidies Awaits Ratification A Year After Adoption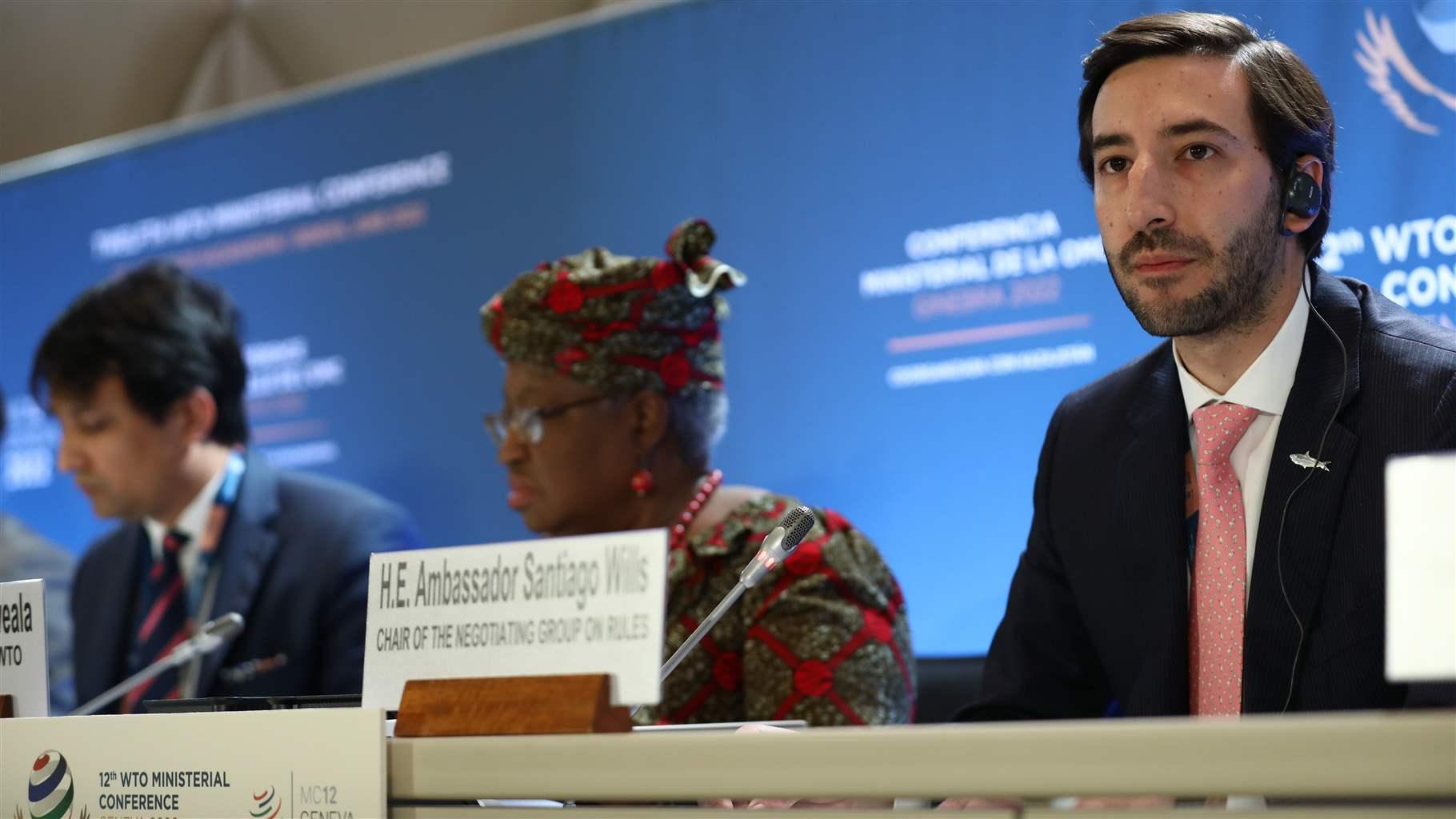 This month marks the first anniversary of the World Trade Organization's (WTO) historic Agreement on Fisheries Subsidies. The treaty, adopted at the WTO's 12th Ministerial Conference, established the first global, legally binding framework that limits subsidies for illegal, unreported and unregulated (IUU) fishing and fishing of overfished stocks, as well as subsidies to vessels fishing on the unregulated high seas. The agreement also calls for countries to exercise "due restraint" in providing subsidies to vessels that do not fly their country's flag or those that fish stocks with unknown status.
Canada, Iceland, Seychelles, Singapore, Switzerland and the United States have taken the lead in ratifying the agreement to curb subsidies—which governments pay to cover the costs, such as fuel, for private fishing vessels, enabling them to fish farther from shore, for longer periods, and with greater intensity than they otherwise might. While more countries are expected to ratify soon, the treaty comes into force only when it's ratified by at least two-thirds of the WTO membership—110 countries.
But several developments appear to be paving the way for more countries to ratify the agreement.
When they adopted the treaty, WTO members also agreed to establish a new funding mechanism, the Fisheries Fund, in partnership with the United Nations Food and Agriculture Organization and the World Bank Group. Voluntary contributions to the fund will provide developing and least-developed countries with technical assistance and capacity building to ensure that they can fully implement the agreement. To date, Canada, Germany and Japan together have contributed a total of over US$4 million while Australia has pledged to provide a further US$1 million.
The fund should help with ratification. In order for countries to fully meet the treaty obligations, they must adjust and enhance their existing fisheries management policies and practices—a task made easier for developing countries with the support the fund offers. WTO members will be able to use a capacity building self-assessment tool created by the International Institute for Sustainable Development to identify their implementation needs and priorities.
In the meantime, WTO's recently appointed chair of the fisheries subsidies negotiations, Ambassador Einar Gunnarsson of Iceland, has announced that he will lead WTO members in discussions to establish working procedures, notification templates, and other documentation that will be used once the agreement becomes operational. This sends an important signal that countries, regardless of size and trading power, are keen to start reaping as soon as possible the economic and environmental benefits of the agreement—which, when it comes into force, will end harmful practices and help restore depleted fish stocks.
Additionally, as part of the agreement, trade ministers committed to continue negotiations on overfishing and overcapacity—which is a fleet's ability to harvest more fish than is sustainable—and to recommend new rules based on those negotiations by the ministerial conference in February 2024 in Abu Dhabi, United Arab Emirates.
The Abu Dhabi conference will provide global leaders with a chance to seize the moment—and to join the growing movement not only to stop funding overfishing but also to take a crucial step towards reducing larger harm to our ocean and securing a sustainable future for the communities that depend on it.
Ernesto Fernández Monge is a senior officer and Rebecca Harris is an associate who work on cross-campaign efforts within The Pew Charitable Trusts' conservation work.