New Federal Funding Accelerates America's Clean Energy Future
Available grants, loans, and programs advance grid modernization and electric vehicle adoption
New Federal Funding Accelerates America's Clean Energy Future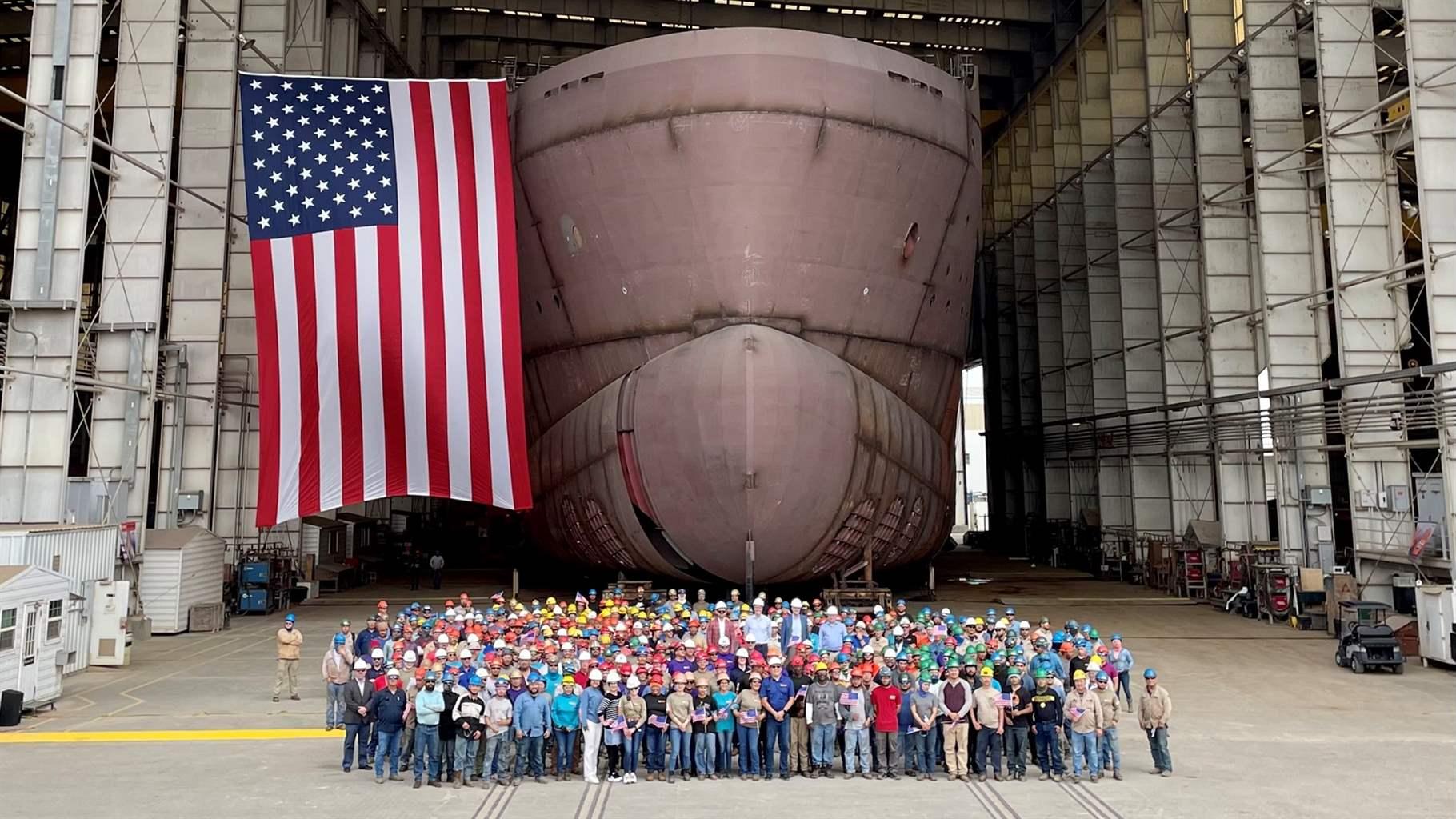 Thanks in part to historic levels of federal funding—from the Infrastructure Investment and Jobs Act (IIJA) and the Inflation Reduction Act (IRA), both enacted over the past two years—the U.S. is poised to rapidly modernize energy generation, transmission, and use.
Through grants, loans, tax credits, and other financial incentives to state and local governments, consumers, utilities, and industry, these laws offer unprecedented opportunities to advance a clean energy economy, while increasing energy reliability, spurring economic growth, and reducing carbon pollution. We've highlighted some opportunities created by these laws to modernize the grid, support the deployment of offshore wind, and electrify the transportation sector.
Generating a reliable and resilient grid
Many experts have concerns with both the capacity and age of the national power grid due to growing energy demand, increased generation of renewable energy, and vulnerability to increasingly extreme weather events across the country. In fact, the U.S. Department of Energy (DOE) estimates that around 70% of the nation's transmission lines are at least 25 years old. The IIJA and IRA created numerous programs to help modernize energy infrastructure. These include:
Harnessing America's offshore wind potential
The White House has set a national goal of deploying, by 2030, 30 gigawatts of energy from offshore wind, which has the potential to power 10 million homes. States, utilities, and industry need resources and planning tools to establish reliable supply chains and build out transmission infrastructure. These programs and incentives could help.
Several tax credits, available through 2032, are driving new private investments into the estimated $109 billion offshore wind industry supply chain and incentivizing clean energy generation. The Advanced Manufacturing Production Credit offers a 10% tax credit to encourage domestic production of certain wind energy components. For power facility owners and developers, the per kilowatt hour Clean Electricity Production Tax Credit and Clean Electricity Investment Tax Credit incentivize renewable energy production, with bonuses for projects that use domestically sourced manufacturing materials or are located in "energy communities"—which includes areas that have historically relied on fossil fuel-related jobs or contain post-industrial sites known as brownfields. With these incentives spurring business growth and new job opportunities, states are increasingly looking to attract offshore wind developers and supply chain companies.
Two DOE programs will facilitate the planning, permitting, and siting of interregional and interstate offshore wind transmission. First, DOE has $100 million to fund stakeholder convenings and examine transmission options, which can foster collaboration among key players and help resolve potential stumbling blocks. Next, the $760 million Transmission Siting and Economic Development Grants program enables state, local, and Tribal governments to conduct studies and analyses, explore alternative corridors for transmission projects, and conduct economic development activities to offset the impacts to a community of a transmission project.
Advancing EV opportunities
Electric vehicles (EVs) make up an ever-increasing portion of cars and trucks on American roads, a trend driven in part by rising and volatile gas prices, falling prices and maintenance costs for EVs, and improved range and performance of these vehicles. Those same benefits have state and local governments and industry assessing EVs as fiscally competitive alternatives to gas engines for their fleets. However, barriers remain, including vehicle availability and limited charging infrastructure nationwide. But states can accelerate their transition to EVs with federal funding, including:
National Electric Vehicle Infrastructure (NEVI) Formula Program. This grant fund provides $5 billion over five years to states to deploy fast-charging stations every 50 miles along designated highways, called alternative fuel corridors. The Federal Highway Administration has already approved charging infrastructure plans from all 50 states, the District of Columbia, and Puerto Rico. The Charging and Fueling Infrastructure Discretionary Grant Program authorizes an additional $2.5 billion for "community" uses, such as installing EV chargers at public buildings, streets, schools, parks, and accessible (and free) parking lots on private property, in additional to improvements along alternative fuel corridors. Local governments, Tribes, and other public entities can apply for this funding, at least half of which is designated for projects that expand access in rural and underserved communities.
Clean School Bus Program. Under this program, the Environmental Protection Agency (EPA) is making $5 billion in rebates available to school districts, through 2026, to help replace gas and diesel buses with clean and low-emission vehicles. The program is already proving popular. EPA awarded nearly $1 billion in the 2022 funding round and approved applications for nearly 2,400 electric buses. And the agency waitlisted more than $2.8 billion in requests that year. Future applicants are encouraged to work with their utilities early and often, and seek cost-sharing partners.
Clean Vehicle Tax Credits. Manufacturers, nonprofit organizations, and consumers can access these credits, which for consumers include up to $7,500 for the purchase of a new qualifying plug-in EV and up to $4,000 for the purchase of a pre-owned EV. Businesses and tax-exempt organizations may qualify for a credit of up to $40,000 on a commercial clean-energy vehicle. Moreover, businesses can offset charging equipment costs, including installation, by tapping into the Alternative Fuel Refueling Property Credit. Other incentives included in the IRA support replacing heavy-duty vehicles with zero-emission vehicles.
New and expanded federal funding opportunities from the IIJA and IRA are key to modernizing U.S. energy generation, transmission, and use. From state and local governments to industry groups and consumers, these funds and incentives will help the U.S. cut harmful carbon emissions, spur technological innovation, support workforce development, and promote economic opportunities.
Laura Lightbody is the director of The Pew Charitable Trusts' energy modernization and flood-prepared communities projects, and Brian Watts is a principal associate with both projects.