Pitcairn Islands Marine Reserve Receives Prestigious Marine Conservation Institute Award
Tiny island community earns recognition for its globally significant marine protected area
Pitcairn Islands Marine Reserve Receives Prestigious Marine Conservation Institute Award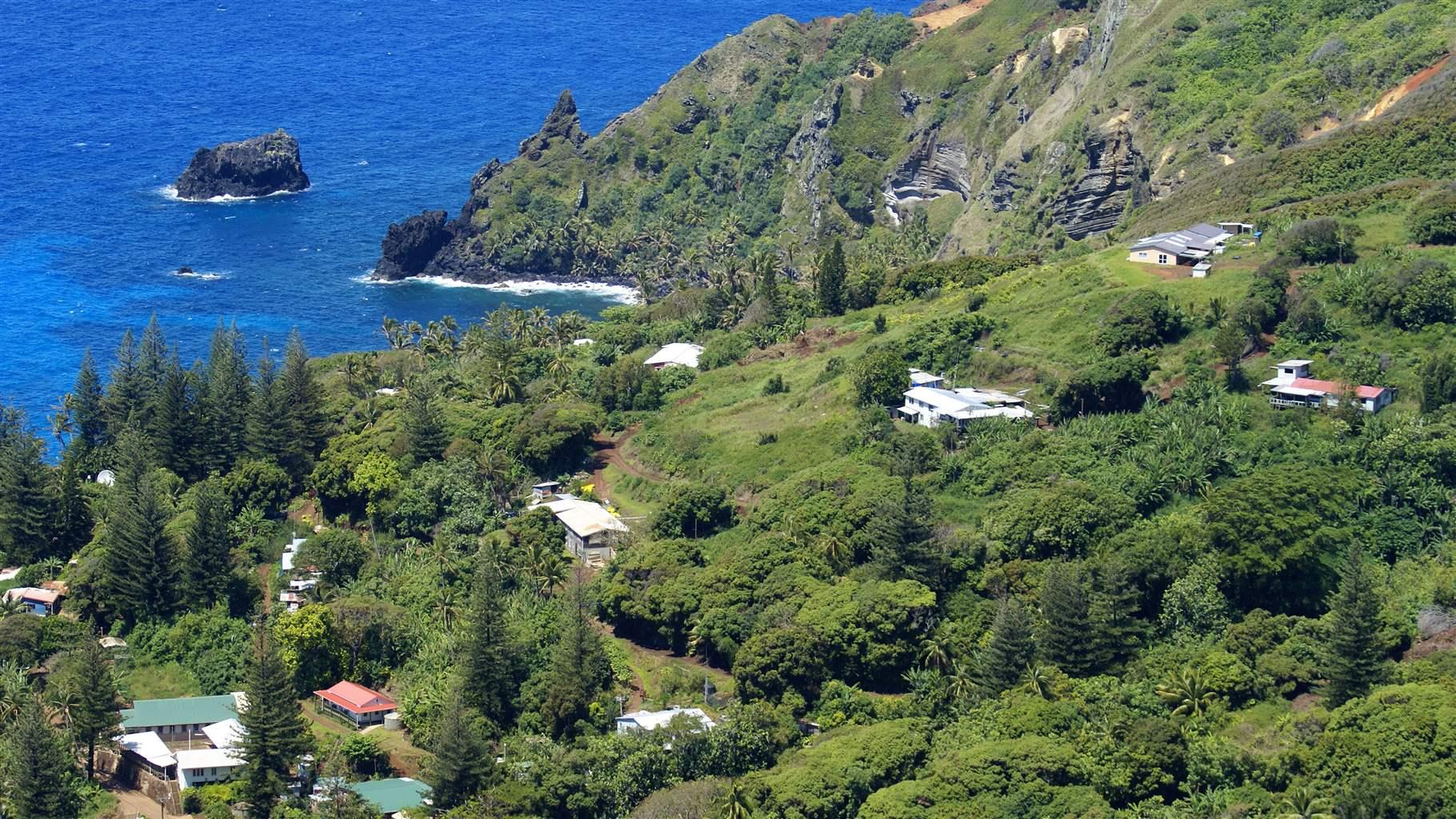 The Pitcairn Islands community carries an exceptional marine conservation claim. Each of the 40 inhabitants of the Pacific archipelago has more square kilometres per capita of fully protected ocean to its name than any other community in the world—20,750 square kilometres, to be precise. That's equivalent to the size of New Jersey.
Now the Marine Conservation Institute has recognised this globally significant accomplishment, bestowing upon Pitcairn its highest category of accolade—a Platinum Blue Park Award. The institute noted that "Pitcairn Islands [marine protected area] provides strong protection and active, effective management to a vast ocean area hosting outstanding biodiversity." Oceanographer, explorer, and author Sylvia Earle presented the award.
In 2016, Pitcairn announced to the world that it would ban all resource extraction in 99% of its waters (830,000 square kilometres). The 12 nautical miles of coastal waters around each of these four United Kingdom Overseas Territories islands would remain open to sustainable artisanal fishing practices for local consumption. Over the following seven years, the marine protected area (MPA) matured into a case study in effective ocean conservation.
One year earlier in 2015, the U.K. government recognised a risk with the designation of MPAs in large, isolated swaths of open ocean: How could protections be policed? In response to this quandary, the Pew Bertarelli Ocean Legacy Project sponsored OceanMind—an Oxford-based marine monitoring platform that uses satellite information to evaluate fishing activity—to analyse compliance with MPA restrictions. The pilot study was a success, and subsequently the government has supported long-term monitoring and enforcement of Pitcairn's MPA through its pioneering Blue Belt Programme, which supports U.K. Overseas Territories' protection and sustainable management of their marine environments.
Recently, the U.K. government published "The Pitcairn Islands Marine Protected Area Management Plan 2021 to 2026"; efforts are underway to formulate a corresponding research and monitoring plan. Scientific expeditions to study the MPA have included a 2018 multifaceted effort to visit Henderson Island—a raised coral atoll providing a home to four endemic species of birds—that generated beautiful and evocative artwork. The Pitcairn community has drafted and implemented sustainable coastal fisheries regulations. And over recent years, capacity has also been built on the Pitcairn Islands with investment in an MPA manager via the Blue Belt Programme.
The Pew Bertarelli Ocean Legacy, operating in the U.K. as part of the Great British Oceans coalition, has been a proud partner of the Pitcairn community for more than half of a decade, witnessing the MPA evolve from an idea discussed at an Island Council meeting to today's global award. Recognition of Pitcairn's efforts also illustrates the benefits of ambitious marine conservation. For the world to achieve the recently agreed 30 by 30 ocean protection goal, much larger and better resourced governments will need to muster similar courage to protect biodiversity and develop sustainable blue economies.
Johnny Briggs works on the Pew Bertarelli Ocean Legacy Project.