Canada Could Raise Global Standard for Marine Protections
Science-based policies and work with Indigenous communities advance '30 by 30' goal
Canada Could Raise Global Standard for Marine Protections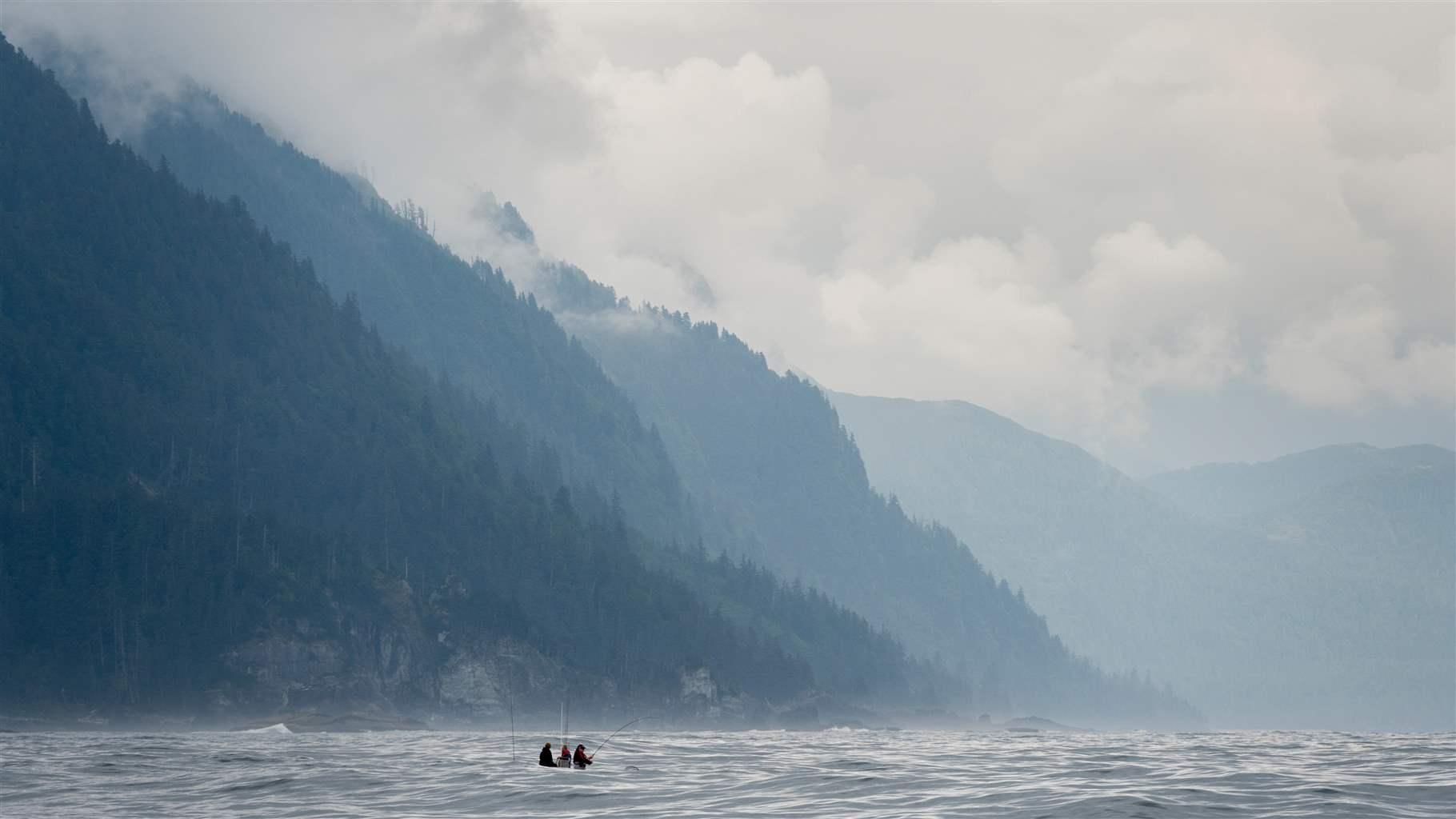 When 196 countries gathered in Montreal for a U.N. biodiversity conference in December, Canada played a key role in forging the unprecedented global agreement to protect 30% of the world's lands, coasts, and ocean by 2030, a target known as "30 by 30." In development for more than a decade, the Kunming-Montreal Global Biodiversity Framework is a conservation milestone on the scale of the Paris climate agreement—a recognition that healthy ecosystems are essential to human life on Earth and warrant protection from damaging human activities, especially as the planet warms.
Canada poised to advance ocean protections
From Feb. 3 to 9, Canada will take center stage again as the host of the 5th International Marine Protected Areas Congress (IMPAC5) in Vancouver, British Columbia. Thousands of government officials, scientists, stakeholders, and rights-holders will focus on how to make the 30 by 30 commitment a reality in the ocean.
Canada has already made great strides toward 30 by 30, including in a September 2022 draft action plan for a network of marine protected areas (MPAs) in the Pacific Northern Shelf Bioregion—the unique ecosystem off the central and northern coast of British Columbia. The plan, which has been in development for more than a decade and is on the cusp of becoming final, was borne of the best available science, Indigenous knowledge, and strong collaboration among the federal government, the provincial government of British Columbia, and First Nations. This is in addition to the nearly 15% of Canadian waters protected through previous actions.
At IMPAC5, Canada's lead ocean official, Minister of Fisheries, Oceans and the Canadian Coast Guard Joyce Murray, is in a prime position to demonstrate to the world how to turn pledges into well-planned, effective, scientifically valid, and Indigenous-centered coastal and marine protections.
Growing commitments across Canada
The Pacific Northern Shelf Bioregion is one of 13 marine bioregions throughout Canada delineated in 2009 by the Canadian Science Advisory Secretariat. Ranging from the icy, dark waters of the Arctic to the huge tidal ranges of the Bay of Fundy, these areas represent a range of average water temperatures, flows, seabed topography, habitat types, and resident species. To fully realize the benefits of 30 by 30, representative habitats within each bioregion must be part of a connected network of marine protected and conserved areas.
Some provinces have also committed to doing their part: In December, the governments of Quebec and British Columbia pledged that they would meet the 30 by 30 target for ocean and lands within their own jurisdictions. Pew and partner conservation groups look forward to other Canadian provinces and territories, especially ones with marine areas, following suit. We anticipate that IMPAC5 will serve as a venue for additional commitments from Canada's federal and provincial governments, as well as governments from around the world, when we gather in Vancouver.
A larger role for Indigenous-led conservation
Indigenous communities and governments have long been calling for more effective protections of lands and waters in Canada. The Canadian government and some provincial governments, including IMPAC5 host British Columbia, consider Indigenous-led conservation a key part of advancing reconciliation with Indigenous peoples based on recognition of rights, respect, cooperation, and partnership. In just one example, during the U.N. Convention on Biological Diversity conference in December, Minister of Environment and Climate Change Steven Guilbeault strengthened support for Indigenous Guardians throughout the country when he announced a new First Nations National Guardians Network program, which expands the resources and tools available to First Nations for management of protected lands and waters.
In recognition of Indigenous peoples' stewardship and ancestral knowledge of marine ecosystems, IMPAC5 includes a significant focus on Indigenous-led protection and conservation of marine resources. This focus also reflects the constitutionally protected rights that Indigenous peoples have in Canada, and the growing recognition globally of the importance of Indigenous-led conservation.
The quality of protections matters
Although 30 by 30 by its name implies a focus on the amount of area designated for conservation, governments around the world must also strive for high-quality protections. This means that the rules governing protected areas, and the enforcement of those measures, must effectively conserve biodiversity and ecosystem functions—and, where needed, improve them. Several international bodies, including the International Union for Conservation of Nature, have made significant headway on defining "protections," and Canada and other countries have used this guidance to develop national guidelines. Formalizing domestic MPA standards consistent with international standards would be a welcome next step.
Beyond marine protected areas
Even if Canada and the rest of the world achieve the ambitious target of protecting 30% of the ocean by 2030 within high-quality MPAs, the goals of the framework cannot be fully met without appropriate management of the other 70% of the ocean. Effective management and sustainable use of all marine waters must also be a priority for all signatories to the Convention on Biological Diversity. Canada has begun to lead the way on this ambition and should continue to serve as a model for other governments. Honoring commitments to Indigenous-led conservation and science-based decision-making, and strengthening partnerships among governments, stakeholders, and rights-holders, will keep Canada and other nations on the path to a healthy future for the planet's marine biodiversity. That would indeed be good news and would help ensure that the many ecosystem services that the world's ocean provides to humans will continue for many generations.
Peter Baker leads The Pew Charitable Trusts' ocean work in Canada, the Arctic, and New England.