Chilean 'Ice Mermaid' Preps for Antarctic Swim to Support Marine Conservation
Cold-water swimmer's Southern Ocean attempt will be the longest on record in icy waters
Chilean 'Ice Mermaid' Preps for Antarctic Swim to Support Marine Conservation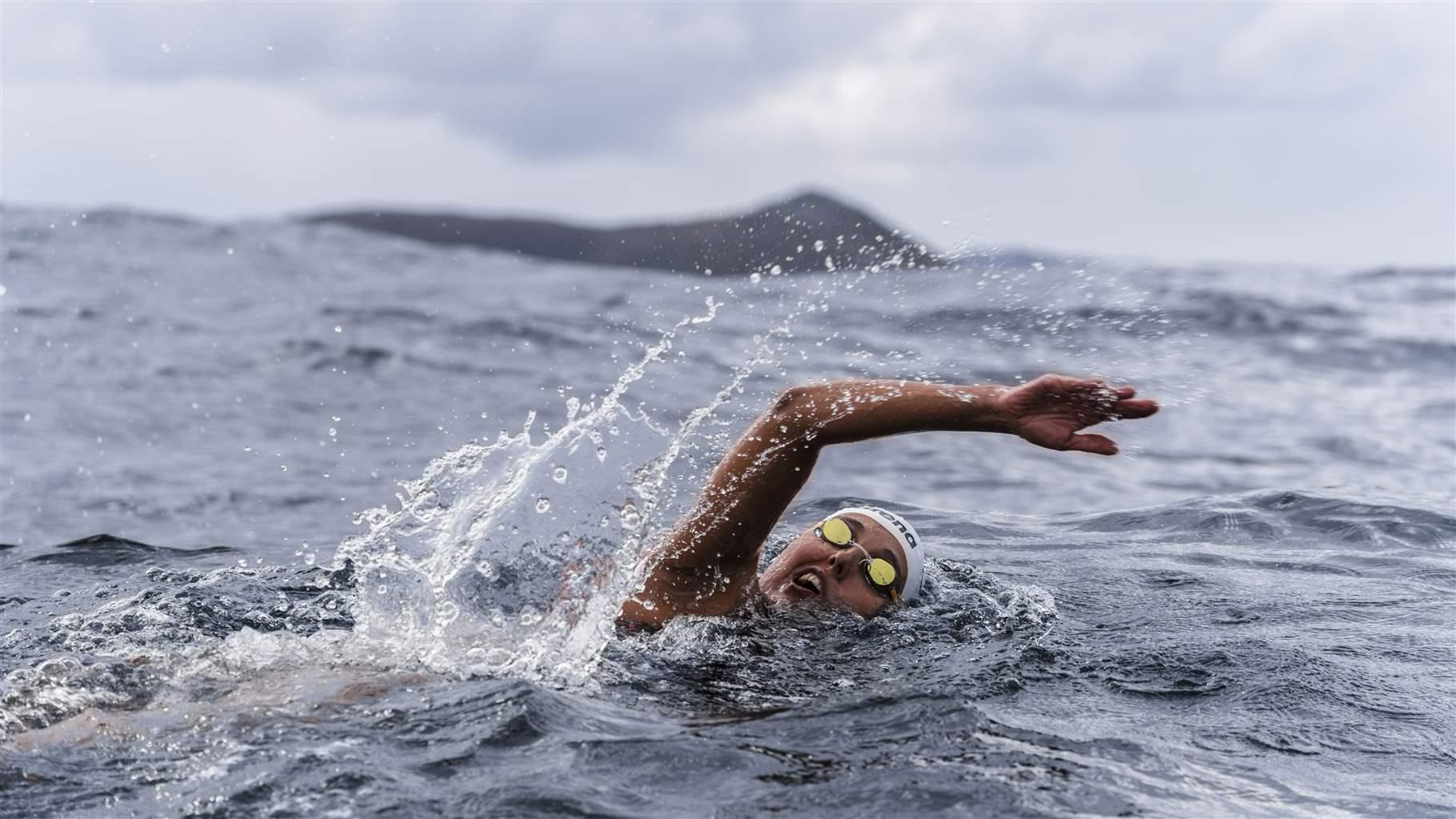 Antarctica's Southern Ocean is known for its iconic endemic species—emperor, Adélie, chinstrap, and gentoo penguins; crabeater and leopard seals; and thousands more. Now you can add another to the list: "ice mermaid."
Bárbara Hernández, a Chilean cold-water swimmer known as the "Ice Mermaid" ("Sirena de Hielo" in Spanish), is en route with the country's navy to Antarctica, where in a few days she'll attempt—in the name of conservation—the longest swim any person has ever taken in the Southern Ocean's frigid waters. Her goal: to draw attention to the global call for the designation of marine protected areas (MPAs) in the Southern Ocean—particularly the MPA for the Antarctic Peninsula, which Chile developed in partnership with Argentina in 2018.
Hernández, a world champion ice swimmer and extreme swimmer, is accustomed to braving waters between zero and 5 degrees Celsius (32 and 41 degrees Fahrenheit) without wearing a wetsuit.
This interview has been edited for length and clarity.
Q: When did you start swimming?
A: I've been swimming since I was 6 years old. I loved being in the ocean with my dad, playing in the waves. And the coldness of the Pacific Ocean off the coast of Chile was never an impediment.
Q: How did you pivot to cold-water swimming?
A: My first cold swim was in the Strait of Magallanes in 2010. But it wasn't until 2014 that I learned about this discipline of swimming in icy waters by swimming in the Perito Moreno Glacier in Argentina. In this sport, we compete in water temperatures below 5 degrees Celsius (41 degrees Fahrenheit), but before the competition, we connect with nature in these extreme temperatures and respect and accept what nature wants to share with us.
Q: What swimming accomplishments are you most proud of?
A: I know everyone wants to hear about my goal to swim in all seven oceans this year, or my Guinness World Records in Cape Horn, or maybe my Chilean glacier swims or world medals in ice swimming. But for me, my greatest achievement is my perseverance and love for what I do, the love for each extreme swim, and what I try to communicate through them.
Q: And what is it that you're trying to communicate?
A: I want to bring the eyes of the world to Antarctica and all the dangerous changes happening there, like the melting of its ice. My extreme swim will provide an opportunity to talk about caring for the environment.
Q: Will this Antarctic swim top your list of accomplishments?
A: Antarctica will mark a before and after for me. This swim has been in my head for 10 years; the last three years have been a lot of work, management, and training. I've gone through many changes, losses, and difficult decisions in pursuit of this swim, with which I hope to speak far beyond the sport by highlighting Antarctica, its fauna, and how climate change caused by humans makes irreversible changes.
Q: What motivates you to do these dangerous swims?
A: I think I choose each challenge for its high degree of difficulty. It motivates me to reach my limit physically and mentally, because it requires hard work and all my commitment. This is my way of showing that absolutely nothing is impossible.
Q: You already hold the Guinness World Record for fastest ocean-mile swim through the Drake Passage, known to be some of the most dangerous waters in the world. Why go to Paradise Bay in the Antarctic Peninsula after accomplishing such a treacherous swim?
A: Because it's a place I've dreamed of for a long time, and it's currently proposed as a marine protected area.
Q: How do you prepare for these swims?
A: It's a rigorous daily training of up to 8 kilometers (5 miles) per day, plus physical preparation, yoga, and psychological work. I also do acclimatization in cold waters, and I compete in the cold-water swimming world cups. My trainers and I work a lot on recovery from hypothermia and pain.
Q: Does your master's degree in psychology help you prepare for these challenging swims?
A: Yes, it's a complementary thing. I can put together my two passions.
Q: You're lending your voice to advocacy efforts for marine protection in the Southern Ocean. Why?
A: For the love I feel for the ocean and its species. I believe it's a beautiful cause that requires all our efforts. Only by making visible what's happening in the Antarctic Peninsula will we take real action—and realize that what happens in Antarctica affects the entire planet. Bringing these issues closer to the general population should always be a priority in order to make the changes that Antarctica needs for its preservation.