New Medicare Policies Expand Access to Treatment for Opioid Use Disorder
Telehealth and mobile units can help more patients get care
New Medicare Policies Expand Access to Treatment for Opioid Use Disorder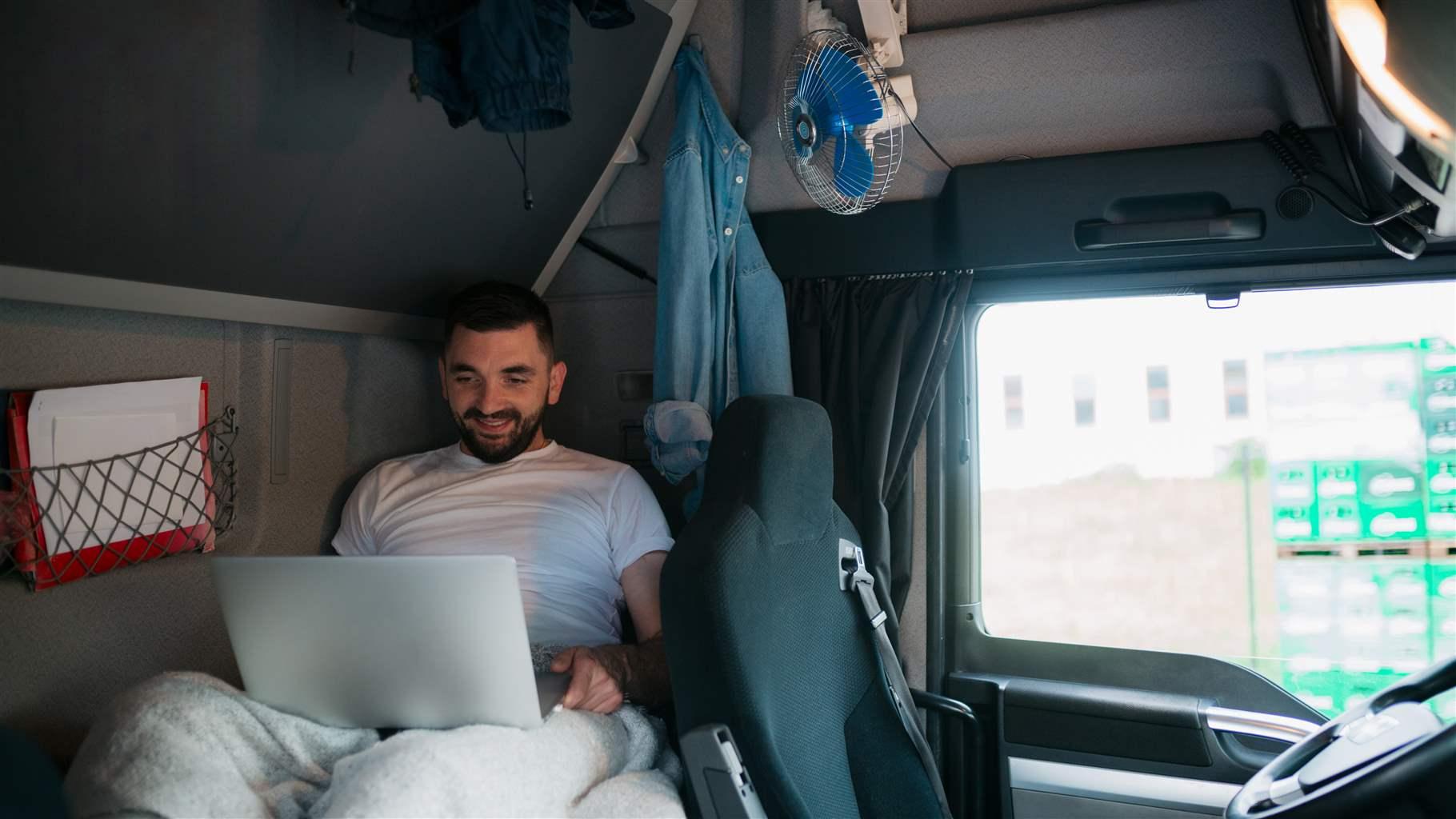 In 2020, about 1 million Medicare beneficiaries had opioid use disorder (OUD), yet less than 16% of them received medication to treat the condition, according to federal data. Fortunately, the Centers for Medicare & Medicaid Services (CMS) recently updated its reimbursement policies so more people with OUD can get this lifesaving care.
The Pew Charitable Trusts supports Medicare's final reimbursement policies that expand access to treatment for OUD via telehealth and mobile units.
Extended coverage for telehealth
Throughout the pandemic, CMS covered telehealth-based OUD treatment at the same rates as in-person service, enabling people to receive care while staying home to avoid COVID-19. The full impact of these policies is still being examined, but one recent study found "favorable outcomes such as improvements in retention and abstinence rates [people staying in treatment and abstaining from substance use], positive experiences, and improved feasibility with the relaxation of regulatory measures. With increased adoption, clinician and patient perceptions appeared largely positive. Negative findings, albeit minor, were primarily associated with workflow adaptation difficulties and limited access of underserved populations to technology and internet connection."
To maintain broader access to treatment, the agency permanently extended some telehealth policies for mental health and OUD. For example, even after the coronavirus public health emergency ends:
Medicare will cover video or audio-based treatment that people receive in their homes and other locations. Previously, beneficiaries had to visit designated facilities to receive telehealth-based treatment for OUD.
For people who cannot use video, the agency will pay for audio-only mental health services (including those for OUD) at the same rates as in-person care—a significant benefit for the millions of beneficiaries who lack access to digital devices or broadband internet, and for the providers who care for them.
CMS also announced that it would temporarily extend other telehealth policies until the end of the public health emergency or 151 days afterward. In December 2022, however, Congress passed omnibus legislation extending Medicare's telehealth policies even further—through the end of 2024, or later if the emergency is extended.
These extensions will help Medicare beneficiaries with OUD in several ways. For example:
Through 2024, Medicare will continue to allow opioid treatment programs (OTPs) to use telehealth to start people on buprenorphine, a highly effective OUD medication. The agency will cover this and related services (such as required physical exams) permanently if the Substance Abuse and Mental Health Services Administration finalizes recently proposed rules to permanently allow OTPs to initiate buprenorphine via telehealth, including through audio-only means.
Medicare will reimburse federally qualified health centers and rural health clinics that use telehealth to diagnose, evaluate, and treat people with mental health conditions—including OUD—at the same rates as in-person care. The omnibus legislation allows these services to be furnished via telehealth through 2024, or later if the emergency is extended.
After Dec. 31, 2024, or the end of the public health emergency, people who are already receiving telehealth-based mental health care will again be required to see their provider in person at least once every 12 months to maintain coverage. However, new patients will be required to see their provider in person within six months of initiating treatment, and then every 12 months going forward. Pew supported this policy but asked CMS to clarify that the coverage includes buprenorphine. Although the agency did not explicitly reference the medication in this section of the rule, it still implicitly covers the drug by noting that it will pay for telehealth-based care for OUD.
Permanent coverage for treatment at mobile units
OTPs are critical sources of methadone, buprenorphine, and naltrexone, the most effective OUD treatments, but they are difficult to reach for many Americans, especially those in rural areas and other underserved communities. These programs are the only health care facilities authorized to dispense methadone for OUD. Mobile units operated by OTPs, such as vans and buses, help lower barriers to care by meeting people where they are—literally. Medicare can now reimburse for these services, allowing the programs to treat many more older adults regardless of where they live or whether they have transportation.
These policy changes are encouraging, but there is more work to do. Medicare should continue leveraging the power of the purse to help its 1 million beneficiaries with OUD receive essential treatment and remain in it.
Marcelo Fernandez-Vina is an officer with Pew's substance use prevention and treatment initiative. Josh Wenderoff is an officer with Pew's health programs.