New Oregon Coastal Protections Will Help Nature and Communities
Safeguards cover tide pools, kelp forests, and other habitats vital to wildlife, economy, and culture
New Oregon Coastal Protections Will Help Nature and Communities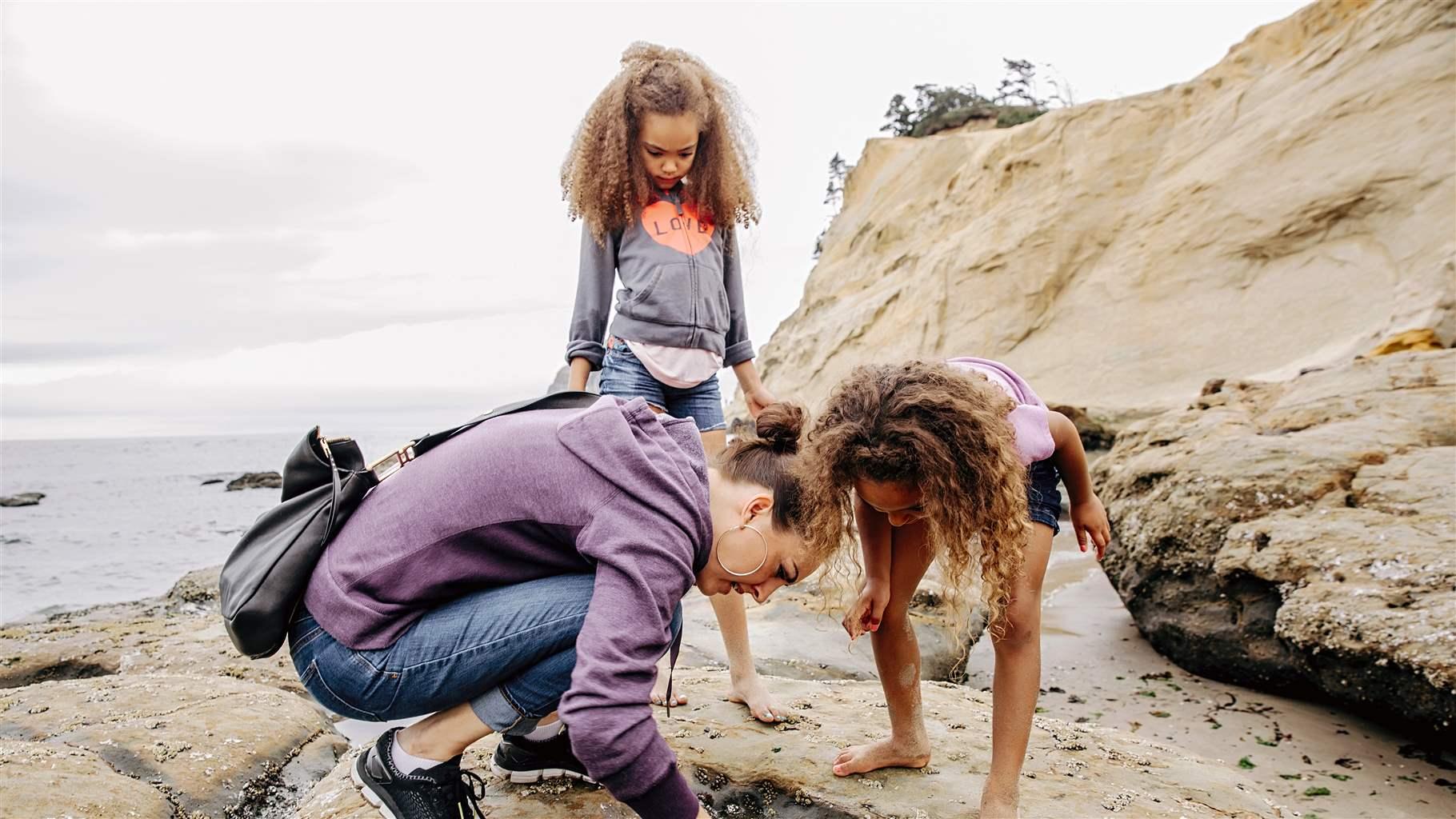 Editor's note: This article was updated on Jan. 27, 2023, to correct a photo caption.
Tourist visits to Oregon's rugged coast are higher than to any other part of the state. Nearly half of this coastline is rocky, featuring tide pools, headland cliffs, offshore rocks and islands, and submerged reefs—all of which support abundant marine wildlife and hold significant economic, social, and cultural value. Now, after more than three years of collaboration among coastal residents, community groups, and policymakers, Oregon's Ocean Policy Advisory Council (OPAC) approved new conservation designations for six rocky intertidal and offshore areas on Dec. 9.
These designations will increase state agency attention to managing these areas, and because the designation process galvanized community leaders, they should also enhance collaboration between state agencies and local communities. The designations also will make it easier for the state to secure future funding and protection for these areas. Several designations, including those at Cape Lookout, Cape Foulweather, and Ecola Point, establish modest limits on the harvest of marine plants and invertebrates such as mussels to balance human use with the needs of wildlife and the whole ecosystem.
Local conservation advocates were instrumental in achieving these designations, both by providing testimony to the state that established the scientific case for protecting bull kelp forests, which rely on subtidal rocky areas, and by ensuring that OPAC established a process through which the public can propose new protections in the future.
Here are highlights of the six new protected areas along the Oregon coast:
Ecola Point Marine Conservation Area
Located just north of Cannon Beach and adjacent to Ecola State Park, Ecola Point features dramatic rock formations and extensive tide pools with healthy mussel beds and a rebounding population of sea stars. This area is also a crucial "haul-out" site for seals and sea lions to rest and reproduce and is home to nesting shorebirds and seabirds—the most threatened groups of birds on our planet.
The goal of this marine conservation area (MCA) is to protect and strengthen the ecological integrity of the site, including marine life and bird nesting areas, and preserve the area's wilderness character in the face of increasing tourism and population on Oregon's north coast.
Chapman Point Marine Education Area
At the north end of Cannon Beach, Chapman Point includes a secluded cove with stunning sandstone rock structures, thriving tide pools, and the pristine Crescent Beach. Locals frequent Chapman Point to walk, watch sunsets, and view wildlife. Just offshore is the locally famous Haystack Rock, home to a breeding colony of tufted puffins. This is one of the most visited rocky habitats on the coast, putting it at high risk of habitat degradation.
Efforts to designate Chapman and Ecola points were driven by residents who have long cared for the areas, including by monitoring wildlife activity. Margaret Treadwell established an informal group in 2020 called the North Coast Rocky Habitat Coalition to create the proposal. Later, Jesse Jones, volunteer coordinator for the CoastWatch program of the Oregon Shores Conservation Coalition, rallied support from the city of Cannon Beach and a local land conservancy that has pledged resources such as interpretive materials and volunteer sharing to help build and sustain the education and stewardship programs at both sites.
Cape Lookout Marine Conservation Area
Both Cape Lookout and Cape Foulweather Complex (below) are prime nesting areas for seabirds, including the black oystercatcher and the largest colony of pelagic cormorants in Oregon. Seals also use both areas as haul-out sites. The designations will protect all of that and catalyze preservation and restoration of healthy kelp forests, which are among the most productive ecosystems on Earth for people and wildlife.
Cape Foulweather Complex Marine Conservation Area
Under the designations, the state and steward groups will provide public education about these special places and encourage visitor involvement in their stewardship. This includes educating boaters, drone enthusiasts, and others about how to avoid disturbing nesting seabird colonies.
Fogarty Creek Marine Conservation Area
The Audubon Society of Lincoln City was the lead proponent for the designation of both Cape Lookout and Cape Foulweather Complex. The MCAs provide an ideal opportunity for collaboration among agencies, Tribes, community groups, and mariners—cooperation that is essential for effective management of these areas.
Blacklock Point Marine Conservation Area
Blacklock Point offers high intertidal species diversity, in part because of its proximity to Cape Blanco—which experiences deep and nutrient-rich cold water upwelling just offshore—and hosts abundant invertebrate species such as mussels, sea stars, and anemones along with annual bull kelp growth, which in turn brings larger wildlife.
Oregon natural resource agencies, stakeholders, and Tribal Nations are increasingly concerned about the present effects of climate change, including ocean acidification and hypoxia, or low-oxygen events in the ocean and nearshore marine environment. As a relatively remote area with less visitation, the Blacklock Point Marine Conservation Area will be an excellent candidate site for scientific monitoring to fill gaps in our understanding of a rapidly changing world.
Visit the Ocean Policy Advisory Council's webpage to learn more about rocky habitat designations and how they will protect these important coastal areas.
Robert Hayden is an associate manager and Elizabeth Ruther is an officer with The Pew Charitable Trusts' conserving marine life in the United States project.