Study Shows Easing Access to Methadone Helps Patients with Opioid Use Disorder
Lessons learned from allowing flexible dosing during pandemic can inform future drug policy
Study Shows Easing Access to Methadone Helps Patients with Opioid Use Disorder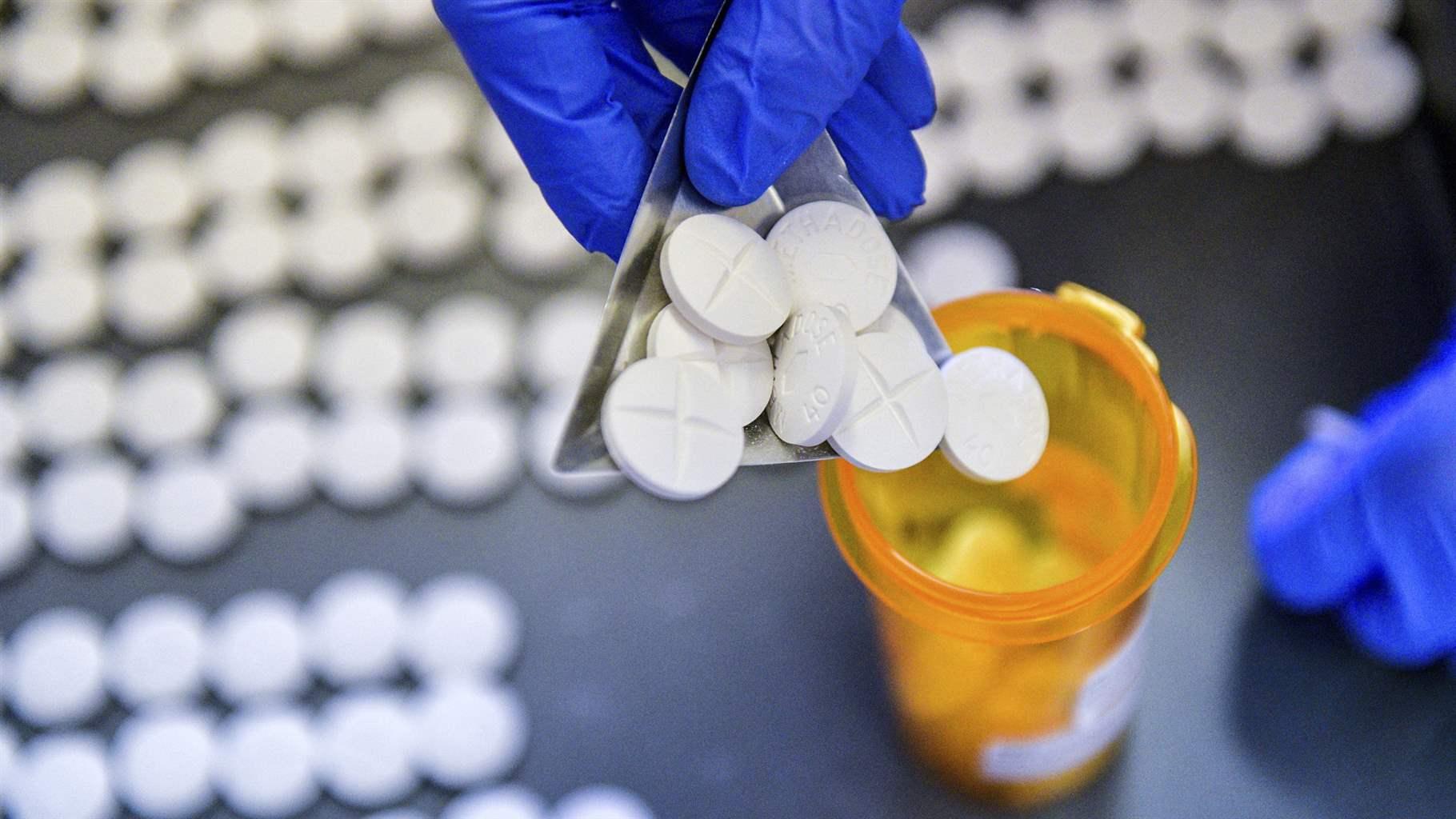 Editor's note: This analysis was updated on March 2, 2023, to reflect that the research has been published in a peer-reviewed journal.
A study recently published in The Lancet Public Health finds that allowing more patients with opioid use disorder (OUD) to take doses of methadone at home during the COVID-19 pandemic—instead of requiring them to travel daily to receive treatment in person—benefited both patients and health care providers and did not lead to increased overdose deaths. The research was originally published in medRxiv, an online archive and distribution server for health science manuscripts that have not yet been published in a peer-reviewed journal.
For decades, methadone treatment for OUD has been highly regulated. Patients have been able to access the medication only at opioid treatment programs (OTPs), specialty facilities governed at both the state and federal level. OTPs often subject patients to punitive rules that do not reflect evidence-based care, for example, by requiring participation in counseling or limiting access to take-home doses. To encourage physical distancing at the pandemic's onset, the Substance Abuse and Mental Health Services Administration (SAMHSA) loosened federal rules about in-person dosing and allowed states to provide up to 28 days' worth of methadone to patients.
Recognizing that in-person methadone dosing has long been a barrier to treatment, SAMHSA published draft rules in December for public comment. Among other changes, the proposed rules would codify this flexibility and permanently allow OTP patients to receive up to 28 take-home doses after just one month in treatment. The proposal leaves decisions about which patients receive these doses and how many they get at a time to the clinical judgment of the OTP provider.
To inform the rulemaking process, researchers from the Regulatory Studies Center at George Washington University and New York University, with support from The Pew Charitable Trusts, examined published research on the impact of the easing of federal regulations that allowed more flexible access to methadone during the pandemic. They looked at 28 research studies that considered how and when states used the temporary flexibility to enable access to methadone, as well as the potential benefits and harms to continuing to do so.
Study finds overall benefits
The study found that overall, more flexible access to methadone benefits both patients and health care providers. Specifically, across the studies reviewed, researchers found that these flexibilities:
Substantially improved patients' quality of life, including feelings of self-esteem and autonomy.
Lessened burdens associated with daily in-person treatment, such as long travel times, and reduced the number of stressful in-person treatment encounters for patients.
Did not result in increased overdoses.
May have helped patients stay in treatment longer.
Health care providers also benefited from the flexibilities, with clinicians reporting that they felt more able to provide patient-centered care and that their patients were more motivated to participate in treatment.
On the other hand, some providers expressed concern that less frequent contact with patients because of greater availability of take-home doses could lead to unintended consequences, such as methadone diversion or overdose. Similarly, some patients expressed concern that extended take-home doses would threaten their treatment stability, as they relied upon the daily in-person dosing and clinic interaction to adhere to their medication. Other studies found that some patients did not receive methadone take-home doses at all; patients considered this unjust and a disincentive to engage in treatment.
Policy implications
Expanding methadone access during the pandemic was an overall positive experience for patients and health care providers, and these benefits should continue, especially considering the unprecedented number of overdose deaths in recent years. As the study authors note, SAMSHA should consider the following issues as policymakers finalize this new rule:
Which patients may receive take-home methadone doses. During the pandemic, SAMSHA provided general guidance on take-home eligibility, directing OTPs to classify patients as either "stable" or "unstable" when determining who could receive take-home doses and how many doses they could get. The draft rule takes a similar approach, generally leaving eligibility for take-home medication to the provider's clinical judgment that the doses can be provided safely.

Alternatively, the study authors write that SAMHSA could outline specific criteria that patients must meet and that OTPs must adhere to when determining take-home eligibility. Such an approach could potentially re-engage patients who did not receive any methadone take-home doses under the COVID-19 flexibilities.
Whether patients have recourse to appeal decisions about take-home methadone doses. As the study showed, not all patients were allowed take-home doses during the pandemic, as OTPs had discretion over these decisions. SAMSHA could help alleviate patient complaints about inequity by granting them the ability to appeal a decision about take-home doses or request a second opinion. Such an appeal process does not appear in the draft rules.
Whether health care providers should receive technical assistance as regulations are implemented. Given the uncertainty that many providers expressed in the research studies about how take-home doses can and should work, SAMHSA should be prepared to offer support to health care providers as regulations are implemented to ensure that clinicians feel comfortable providing this care.
Sheri Doyle is a senior manager and Frances McGaffey is an associate manager with The Pew Charitable Trusts' substance use prevention and treatment initiative.