Homebuyer Gets Short Closing Time She Needed by Using Seller Financing
Louisiana woman was able to purchase a house fast and keep her family together
Homebuyer Gets Short Closing Time She Needed by Using Seller Financing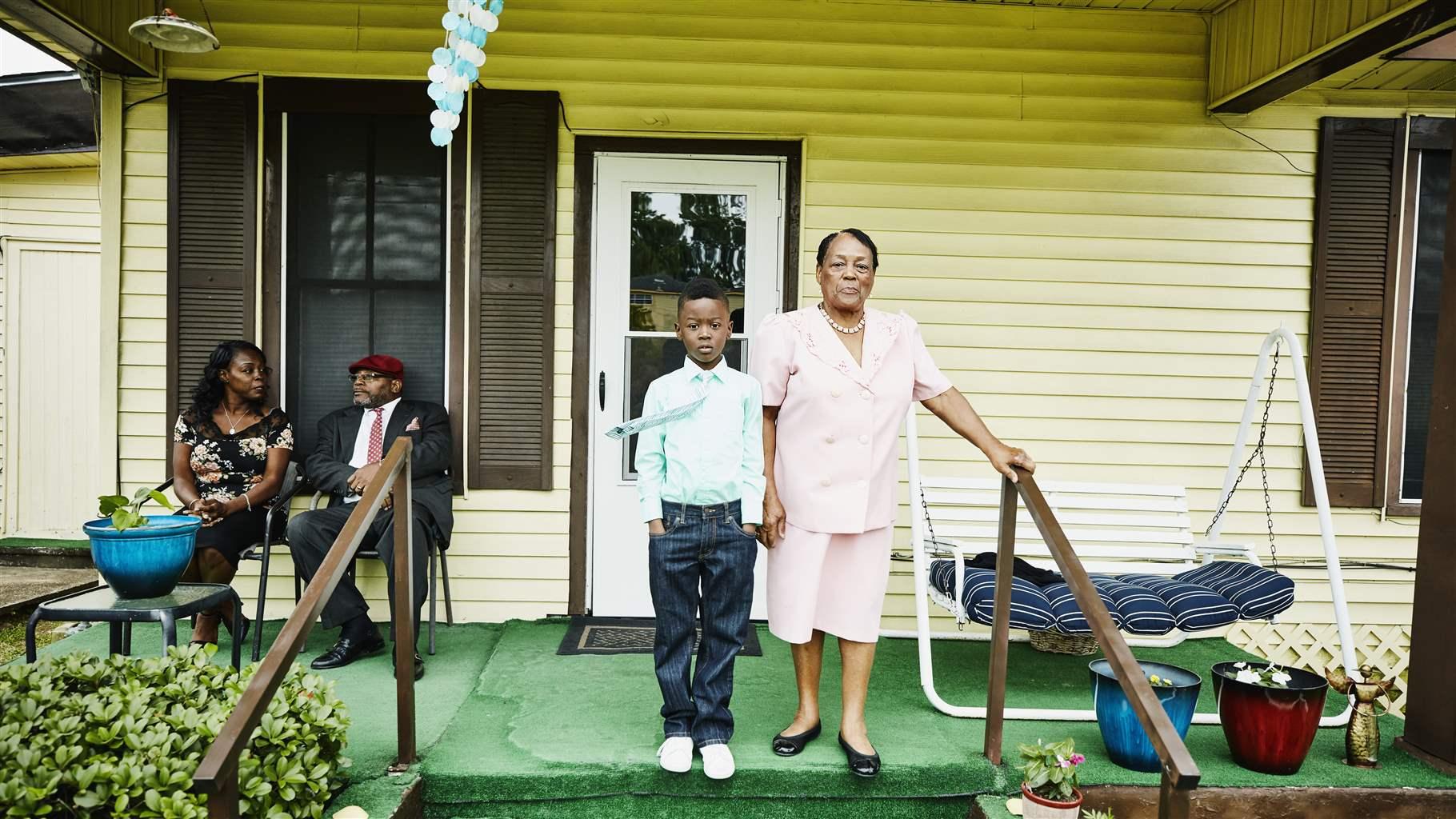 About 7 million U.S. homebuyers currently use alternative home financing—in which buyers make payments directly to sellers, using instruments such as land contracts, seller-financed mortgages, lease-purchase agreements, and personal property loans. Although these arrangements may work for some homebuyers, they're typically riskier and costlier than mortgages. In some instances, sellers don't give buyers the deed or title to the home until the final payment is made—meaning that buyers can be treated like renters instead of homeowners and may have difficulty demonstrating legal ownership of the property. Additionally, these arrangements can muddy important issues such as whether the buyer or seller is responsible for home maintenance and repairs.
This third in a series of interviews with alternative financing borrowers is with Sharon, who lives with her family in a stick-built home in Lafayette, Louisiana. Fifteen years ago, she purchased the home using a seller-financing arrangement. She has asked that her real name not be used.
The interview has been edited for length and clarity.
Q: Why did you enter this seller-financing arrangement?
A: My mother and I were trying to keep my niece and nephew in our home. It's a long and tortured story, involving a toxic relationship between their parents, and once Child Protective Services (CPS) got involved, the best way for my mother and I to keep the kids together was to find a house big enough for each kid to have their own room.
Q: How old were the kids at the time?
A: My nephew was 6 months old, and my niece was 4.
Q: How did you find the home?
A: The clock was ticking; our agreement with CPS was that we had 45 days to find a house and move in. I was sweating bullets. My mom thought of driving around to find properties with "for sale by owners" signs; you see many properties like that in the rural South. We saw this two-story house, with a "for sale or for rent" sign, during one of our drives. We got out of the car and my mom instantly started crying. She knew that we needed to see the house.
The house sits on two lots and the outside looked OK, so I called the number on the sign and reached a Realtor. I started telling the Realtor our story and then I insisted on speaking with the owner directly. When I spoke with the owner, she didn't sound like someone who would try to make money off me.
Q: How did you decide to go with a seller-financing arrangement?
A: I had Veterans Affairs (VA) benefits and great credit, but a VA loan would have taken way too long—at least a few months. After hearing our story, the owner decided to finance us directly. She wanted to help me, as a woman to another.
Q: How did you agree on the sale price?
A: The owner sold it to me for $80,000. When we looked up the value of the house, it was worth $125,000. She just gave me a price that was $45,000 lower than the market value. I would have paid more, because I felt like it was the only option I had to keep my niece and nephew. Buying this house was based on making sure those kids were taken care of. We actually moved into the house two weeks after we first spoke to her, which is unimaginable if we'd had to get a mortgage from a bank or the VA.
Q: What was the condition of the house when you moved in?
A: The house was in really good condition. I think the only thing I had to do was repair the AC and add railings for insurance purposes, that's it. Other than that, there's been absolutely nothing wrong with the house for these first two years.
Q: If you had to do it all over again, would you use this type of financing again?
A: Yes. Here's the thing, it can be really scary when dealing with strangers directly. The seller really could have taken advantage of me and I would have never known it until years later. However, in my case, if the circumstances were the same, I would definitely do it again.
Q: Any lesson that you learned from this experience?
A: Doing things traditionally isn't always right for everyone. You can have rules, but sometimes you have to bend the rules to make things work. I did everything correctly to get a conventional loan. I have over a 700 credit score. I'm qualified for VA loans. I could walk into a bank and get a loan. But with the time constraint, I had to change the game.