Expanded Antibiotic Stewardship Standards for Hospitals Will Help Combat Superbugs
Updated requirements for accredited health care facilities take effect
Expanded Antibiotic Stewardship Standards for Hospitals Will Help Combat Superbugs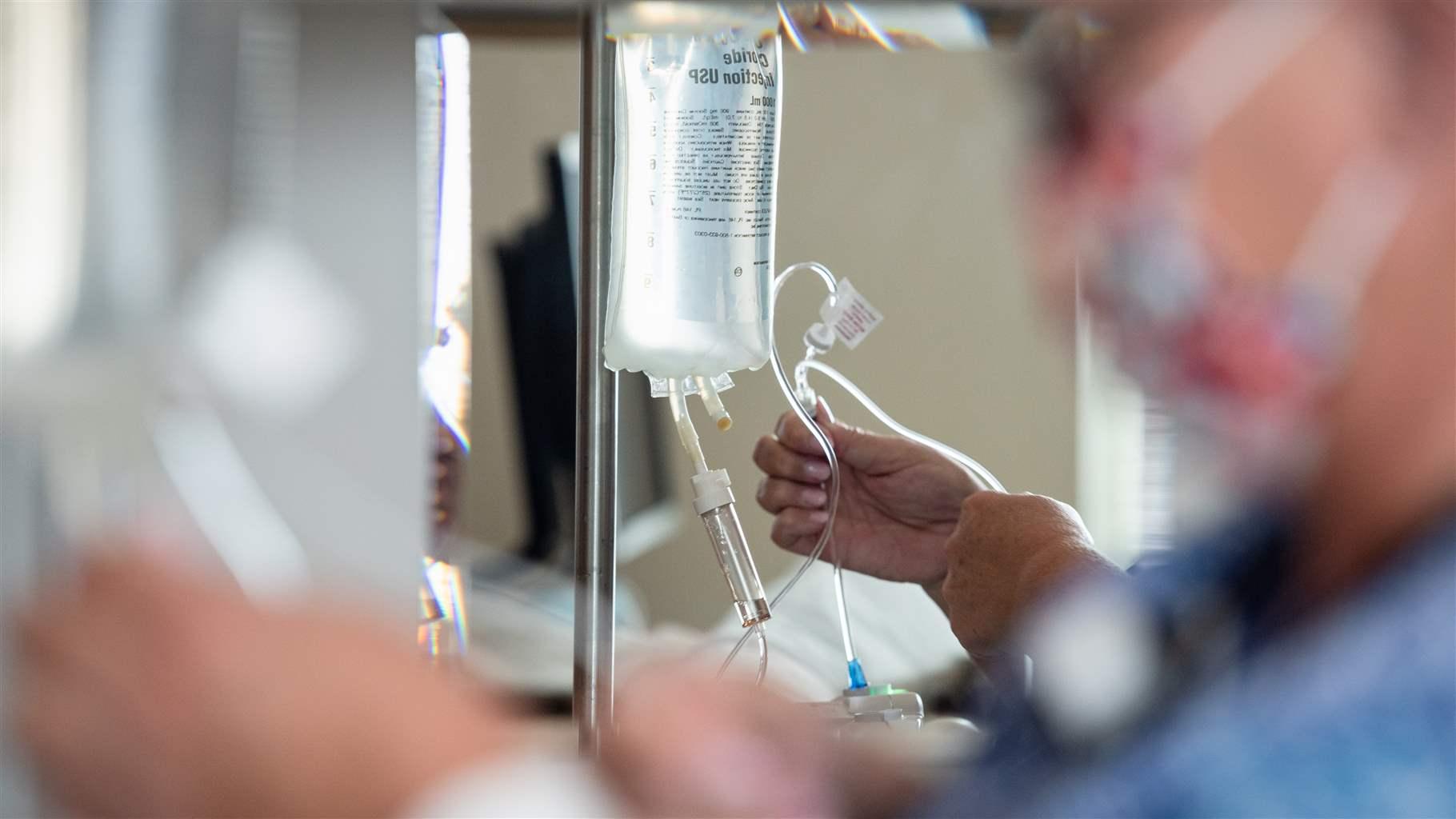 Hospitals accredited by The Joint Commission—a leading nonprofit health care accreditation and certification organization—must follow new and expanded antibiotic stewardship requirements as of Jan. 1, 2023.
Based on recent research and evidence, these standards build on the organization's initial standards, which were implemented in 2017 to better align with federal regulations and expert recommendations. The updated standards come at a vital time; data shows that the COVID-19 pandemic has resulted in increased antibiotic use and a backslide in stewardship efforts because of the excess strain the outbreak imposed on hospital resources.
By calling for more support and resources to be allocated to antibiotic stewardship programs, the revised standards will help slow the emergence of resistance by ensuring that life-saving antibiotics are used appropriately. Such efforts are essential for combating the growing superbug threat. Antibiotic-resistant bacteria already kill more than 35,000 people in the U.S. and 1.2 million people globally each year—a number experts believe will increase if steps aren't taken to reduce inappropriate use.
New antibiotic stewardship standards should help limit the emergence and spread of new drug-resistant superbugs. The standards require accredited hospitals to:
Allocate financial resources to support the antibiotic stewardship program.
Appoint a leader of the program and outline responsibilities.
Establish a multidisciplinary committee to oversee the stewardship program.
Implement a hospital-wide stewardship program to address inappropriate antibiotic use.
Evaluate adherence to evidence-based guidelines for the most common indications.
Collect, analyze, and report data about the stewardship program.
Identify opportunities to improve the stewardship program.
Source: The Joint Commission
The Joint Commission, the nation's oldest and largest standards-setting body in health care, accredits 80% of U.S. hospitals, including critical access hospitals—federally designated small facilities that often serve people in rural areas. The Centers for Medicare & Medicaid Services recognizes this accreditation as a condition for reimbursements from Medicare and Medicaid.
These new standards are informed, in part, by research supported by The Pew Charitable Trusts, which found that in acute care hospitals there is significant room for improvement in the adoption and implementation of leading antibiotic stewardship practices. The leading practices were identified during a convening of stewardship experts and stakeholder organizations hosted by The Joint Commission and Pew in January 2017. Although a majority of the surveyed hospitals accredited by The Joint Commission reported that they had implemented at least one of the six stewardship best practices identified by the experts, only a small minority had the time, personnel, and financial resources to implement all six.
By encouraging hospital administrators, oversight organizations, and national public health agencies to continue prioritizing the fight against antibiotic stewardship, these new standards will help expand the adoption of best practices in hospitals across the country and ensure that lifesaving antibiotics continue to meet patient needs.
David Hyun, M.D., directs The Pew Charitable Trusts' antibiotic resistance project.