More Than 500 Local Leaders and Organizations Show Support for Bipartisan Disaster Resilience Bill
Backers highlight need for a national strategy and White House leadership to better protect communities and infrastructure
More Than 500 Local Leaders and Organizations Show Support for Bipartisan Disaster Resilience Bill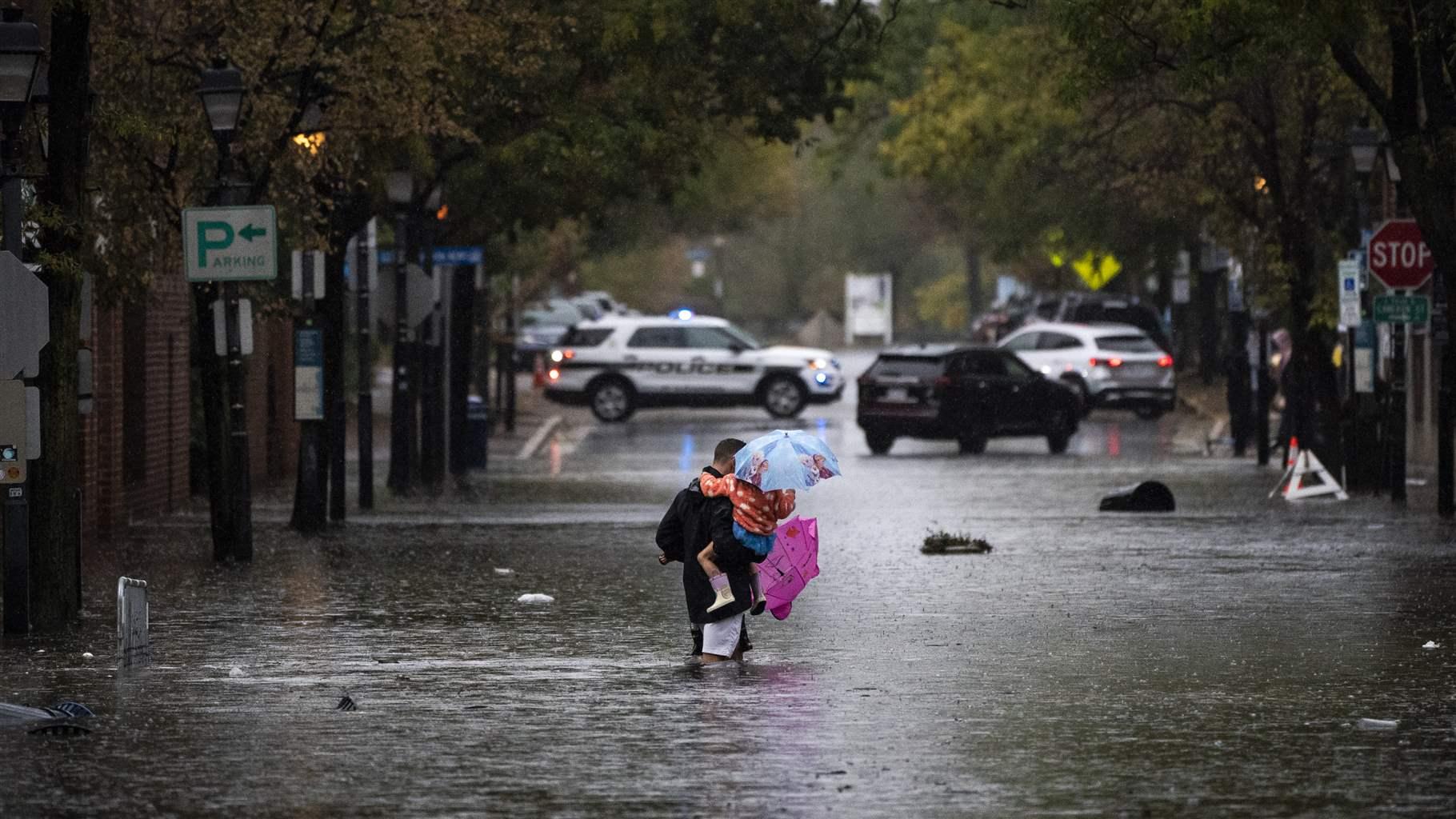 As natural disasters such as floods and wildfires grow in frequency and intensity across the U.S., so does the urgency to better prepare for these events. A bipartisan bill to do just that—the National Climate Adaptation and Resilience Strategy Act (NCARS)—is drawing broad support from throughout the country. On Sept. 14, a wide-ranging group that includes climate adaptation experts, elected officials, chambers of commerce, faith-based organizations, school boards, conservation organizations, and community development groups spanning all 50 states and the District of Columbia signed a letter stating their support for the legislation.
Introduced in January by Senators Chris Coons (D-DE) and Lisa Murkowski (R-AK) and Representatives Scott Peters (D-CA) and Maria Elvira Salazar (R-FL), the bill would establish a chief resiliency officer in the White House and a national adaptation strategy to ensure that federal agencies take a more streamlined and efficient approach to supporting state, local, and Tribal governments, the private sector, and other nonfederal partners in preparing for natural disasters.
If passed into law, the bill would directly benefit communities—and those who protect them. "As first responders, we put ourselves in harm's way each time our communities call on us to keep them safe," Robert Abbott, chief of Lake Travis Fire Rescue in Travis County, Texas, said in comments provided to The Pew Charitable Trusts. "We see natural disasters like floods, fires, and storms increasing in frequency and intensity. NCARS is about coordinating federal resilience efforts and preparing communities for future disasters before they occur. We don't have time to wait."
The letter's more than 500 signatories also include many private sector workers, including individuals who work in real estate, development, construction, and finance.
"The impact of extreme weather on our communities and critical infrastructure cannot be denied," said Dorsey Hager, secretary/treasurer of the Columbus Building Trades Council in Ohio. "With NCARS, the federal government will be taking an important step to ensure that cities and towns across Ohio can access the resources needed to develop, grow, and maintain critical services in the face of growing risks."
The appeal to lawmakers follows a national support letter for the NCARS bill, which The Pew Charitable Trusts and more than 40 other national organizations signed and sent to Congress on Aug. 2. Combined, the two documents highlight how well local, state, and national leaders across sectors are aligned in wanting the federal government to address gaps in disaster preparedness and interagency coordination, while ensuring the efficient and equitable distribution of federal funding to local, Tribal, and state partners.
"With the charge to create a national resilience strategy, NCARS is a great step forward to enhance and streamline federal efforts to support vulnerable communities and protect infrastructure," said South Carolina state Senator Kent Williams (D).
Forbes Tompkins is a senior manager, Anna Marandi is an officer, and Brian Watts is a principal associate with The Pew Charitable Trusts' flood-prepared communities project.