A Proven Roadmap to Reduce Suicides Starts With Transformative Health Care
New Pew partnership will work to scale efforts nationwide
A Proven Roadmap to Reduce Suicides Starts With Transformative Health Care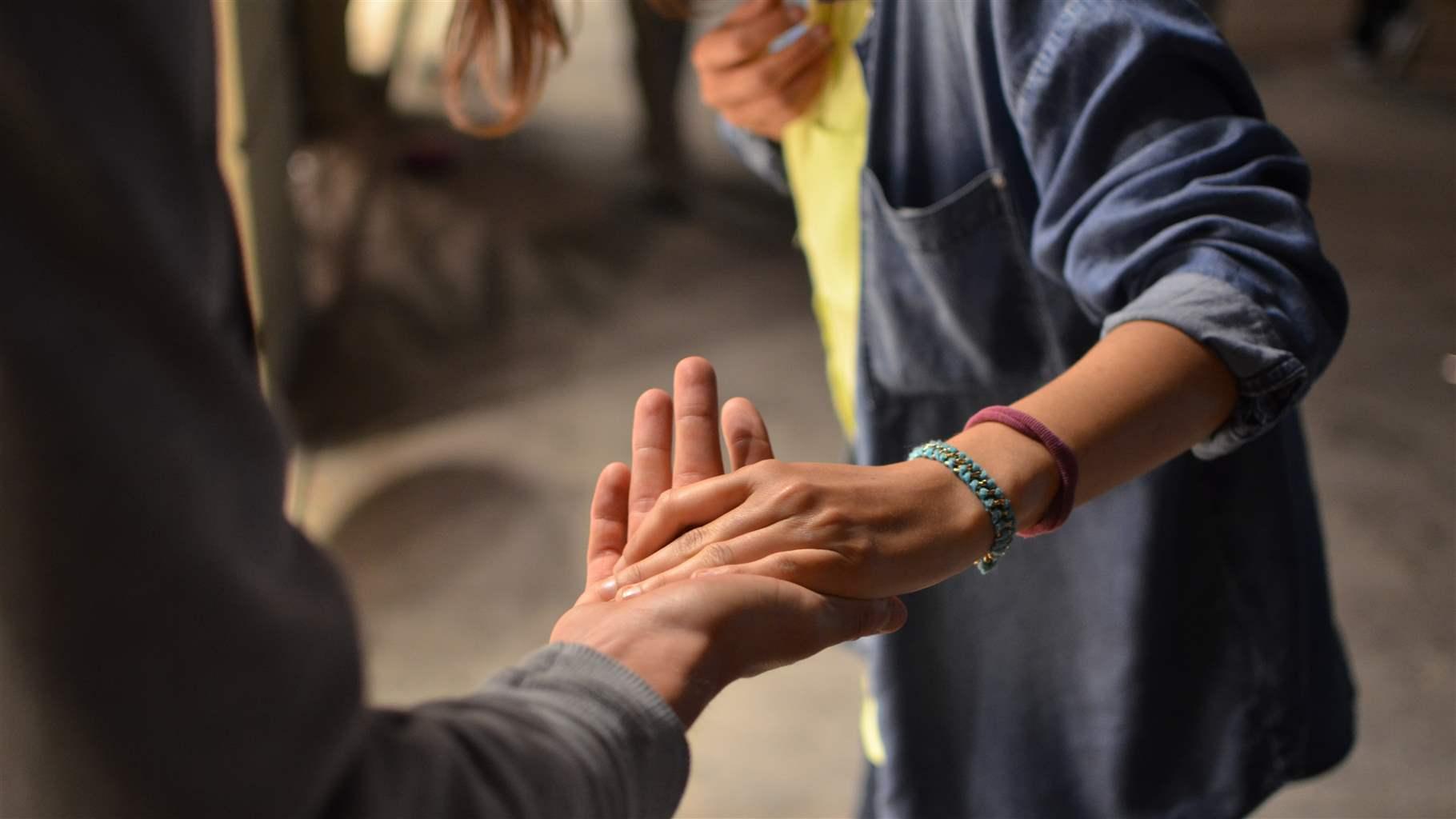 The fragmented U.S. health care system has long failed to adequately address suicide as an urgent public health problem, but progress is being made. A landmark surgeon general's report in 1999 called for an organized national response, which led to the development of the National Strategy for Suicide Prevention, released in 2001 and updated in 2012, to guide efforts to reduce suicides.
The initiative sparked a dramatic increase in suicide prevention activity. One of the strategies that has had the most impact has proved to be Zero Suicide, which has helped transform health systems and improve the quality of suicide care in health care settings. Now, The Pew Charitable Trusts is working with the Zero Suicide Institute to scale up implementation of this approach nationwide.
The institute, part of the Education Development Center, leads Zero Suicide efforts in the U.S. and internationally, providing training and consultation and managing the online Zero Suicide Toolkit. In 2013, the Education Development Center launched the toolkit, a comprehensive guide to implementing the Zero Suicide framework. Its work recognizes the critical role that clinicians and health care settings can play in preventing, identifying, and treating suicide risk.The impetus for creating the framework was clear: Evidence shows that when health care settings adopt the goal of eliminating suicides within their patient populations, they set in motion systemwide changes that improve access to services as well as enhance the quality and coordination of care.
Research also shows that about half of people who die by suicide see a health care professional within a month of their deaths. The Zero Suicide framework is founded on a core belief that the suicide deaths of patients in the care of health and behavioral health systems are preventable. Implementing this approach requires an organizational commitment to systemwide changes with a focus on improving patient safety, eliminating gaps in suicide care, and implementing high-quality, evidence-based clinical practices.
There are seven core elements of the Zero Suicide framework. To implement this strategy, health care organizations and their leaders need to:
Lead systemwide culture change committed to reducing suicides. Top leadership and staff must all be dedicated to a culture with a goal of preventing suicide deaths.
Train a competent, confident, and caring workforce. Health care providers and staff must be trained in compassionate and culturally effective suicide care.
Identify individuals with suicide risk via comprehensive screening and assessment. Use evidence-based, standardized screening and assessment tools to screen all patients at every visit and have protocols in place for those who screen positive.
Engage all individuals at risk of suicide using a suicide care management plan. Develop a collaborative safety plan with individuals who screen positive for suicide risk that addresses comprehensive treatment and limits access to lethal means such as firearms.
Treat suicidal thoughts and behaviors directly using evidence-based treatments. Use proven treatments and interventions that are known to target suicide risk and reduce suicide deaths.
Transition individuals through care with warm hand-offs and supportive contacts. Maintain patient safety through continual care and support following discharge.
Improve policies and procedures through continuous quality improvement. Regularly collect and analyze data and conduct quality improvement practices.
More than a decade of data from organizations that have implemented the Zero Suicide framework show that it is highly effective at improving the quality and safety of suicide care and, most importantly, at reducing suicide deaths. A large health care system in Massachusetts, for example, has screening rates over 90% across all emergency departments. At a community mental health center in Texas, leaders strengthened continuity of care and follow-up for clients and decreased hospital admissions by 8% in the first year of implementation. A Tribal Nation's Departments of Health and Family Services now diverts an average of 200 admissions to inpatient care each year, saving more than $200,000 annually. And a community mental health center in Indiana measured a 70% reduction in suicide deaths among its patient base from 2014 to 2018 after implementing the framework.
In addition, a 2021 study examining 110 outpatient mental health clinics in New York state found that patients were significantly less likely to engage in suicidal behavior when clinics practiced Zero Suicide principles. The researchers scored each clinic's "fidelity" based on its use of each of the framework's organizational practices and found that clinics with the highest scores had the fewest suicide attempts and deaths among their patient populations.
The nation has made marked progress in suicide prevention in recent years, as these individual successes illustrate. But suicide remained the 12th leading cause of death in the U.S. in 2020, claiming nearly 46,000 lives. Much work remains.
Together, Pew's suicide risk reduction project and the Zero Suicide Institute will work with a cohort of hospitals and health care systems to improve the prevention, identification, and treatment of suicide risk to turn the ambitious goal of zero suicides into a reality.
Editor's note: This article was updated on Sept. 15, 2022, to reflect that the Education Development Center launched the Zero Suicide Toolkit.
Allison Corr works on Pew's suicide risk reduction project.