Thailand's Fisheries Management Transformation Is a Model for Fighting Illegal Fishing
Market pressure and treaty adoption helped spur more robust port controls
Thailand's Fisheries Management Transformation Is a Model for Fighting Illegal Fishing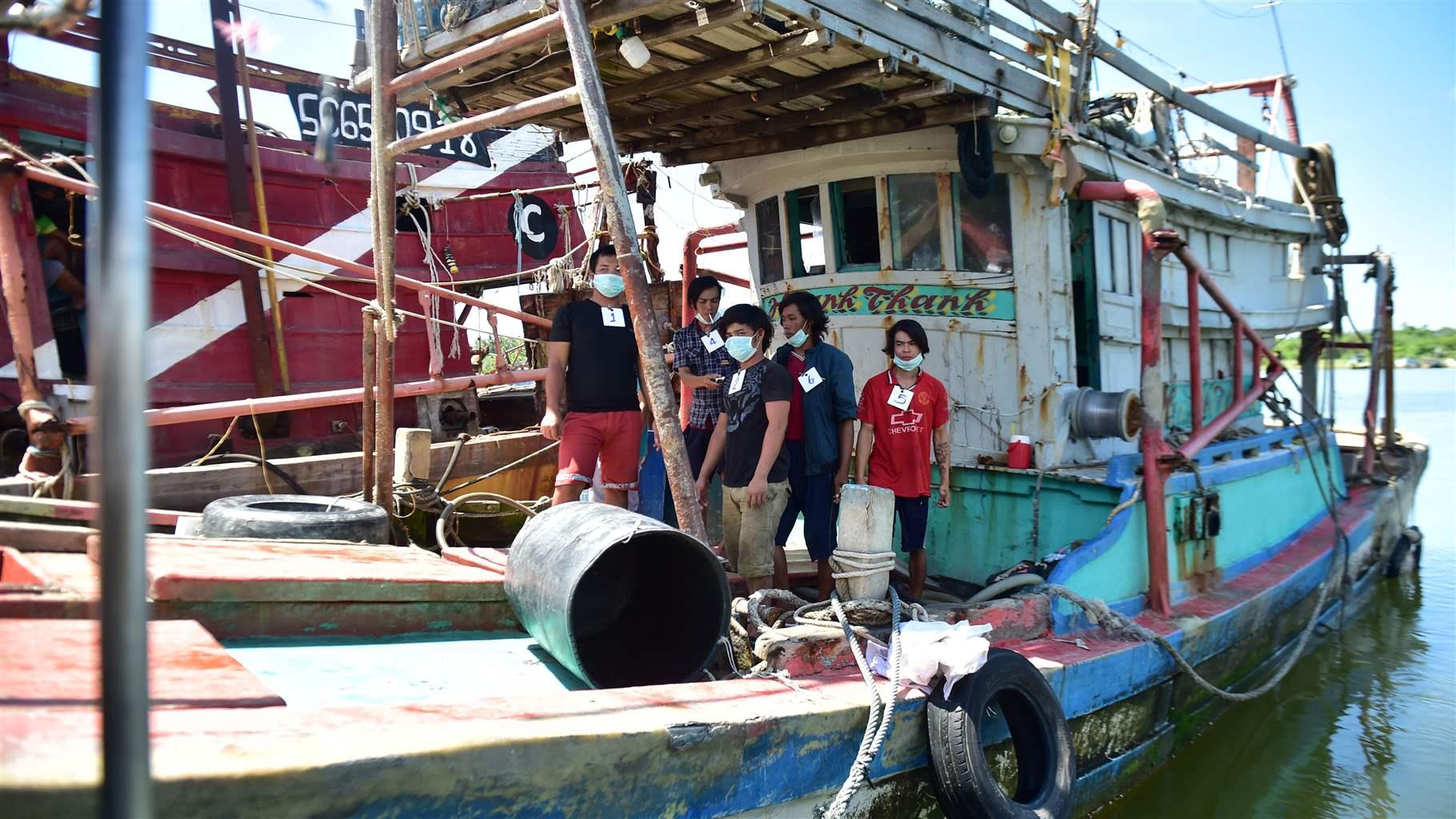 Not long ago, Thailand was known among fisheries managers and authorities as a place where illegal, unreported and unregulated (IUU) fishing was rampant and where many vessel captains and owners ignored even basic human rights of their crews. But thanks to international political and market pressure and smart domestic management, the country is on its way to becoming an example of how governments should steward their fisheries.
IUU fishing is a major threat to the long-term health of the ocean. It threatens the sustainability of fish stocks that support food production and local communities, and it can endanger livelihoods and the safety of fishers. In some nations, IUU fishing accounts for more than 30% of the fish taken from their waters—which experts say was the case in Thailand's fisheries at the peak of the country's mismanagement.
A number of factors helped spur Thailand to clean up its act, the most impactful of which was the European Union's actions under its IUU fishing regulation. That law requires countries that export fish to the EU to meet international standards for oversight and governance. Countries that have inadequate measures in place to prevent and deter IUU fishing receive an official warning—a yellow card—and those that don't sufficiently address the identified shortcomings receive red cards, which ban them from exporting seafood products to the EU.
In 2015, after finding that multiple vessels flagged to Thailand lacked electronic tracking and valid licenses, frequently obstructed inspections and failed to report catch data to authorities, the EU issued a yellow card to Thailand.
The resulting market pressure was a crucial catalyst: Thailand revised its fisheries laws, aligning them with international regulations and strengthening control systems for domestic and foreign fishing vessels, at sea and in port.
How Thailand strengthened its fisheries management through the PSMA
Around the same time, and with the threat of an EU red card looming, Thailand adopted the United Nations Food and Agriculture Organization's Port State Measures Agreement (PSMA). The PSMA is an international treaty that can help efforts to end and prevent illegal fishing, largely by requiring Parties to strengthen port controls on foreign-flagged vessels to stop illegally caught fish from entering the market. Strong port State measures help ensure effective coordination against illegal actors across regional, national and international boundaries.
By adopting the PSMA in 2016, Thai fisheries authorities—who were supported by the fishing and seafood industries and non-governmental organizations—had the framework needed to improve port controls. For example, authorities began requesting documents from vessels before port entry, and now work to verify the information provided with on-board observer records, as well as with authorizations to fish or offload catch.
Thailand has set a target to inspect 100% of foreign-flagged vessels before catch is offloaded. Under Thailand's reforms, those inspections should involve both fisheries inspectors—who check the legality of catch—and immigration and labor enforcement officers who ensure safety and treatment of fishers are up to par with the International Labor Organization standards. But with a limited number of inspectors allocated between domestic and foreign vessel inspections, the country is not yet meeting this ambitious target. To get closer to it and ensure the continued success of Thailand's new port State controls, the Department of Fisheries should increase its funding and fully commit to 100% inspection coverage.
Thailand also utilizes technology to effectively monitor its own domestic vessel activities to confirm compliance, making it easier for authorities to trace illicit catch and to take action against illegal operators. By working with OceanMind, a non-profit that provides information about fishing activity through satellite tracking and tracing data from vessels, Thai authorities can effectively determine how and where a vessel has been fishing and make risk assessments to inform where and when to conduct inspections.
Thanks in part to Thailand's strengthened port controls, seafood buyers increasingly trust that fish landed in Thailand has been caught legally. Products can now be traced through the entire supply chain, from catch until export, through an electronic traceability system that works on both Thai and foreign vessels.
Despite some challenges, Thailand demonstrates how effective implementation of the PSMA can help an entire fisheries management system meet international governance and market standards. Other nations should follow Thailand's example by modernizing their own systems and port controls and risk assessments for vessels entering port. And governments that haven't yet implemented the minimum standards outlined in the PSMA should do so. Thailand has demonstrated how quickly this can be done if political will is present. As the country has shown, thoughtful, well-enforced fisheries policies will benefit ocean health, local communities and the fishing and seafood industries.
Elaine Young works on The Pew Charitable Trusts' international fisheries project.