Education Department Addresses Forgiveness for Income-Driven Student Loan Payments, But Work Remains
Congressional oversight, additional reforms needed to help more borrowers
Education Department Addresses Forgiveness for Income-Driven Student Loan Payments, But Work Remains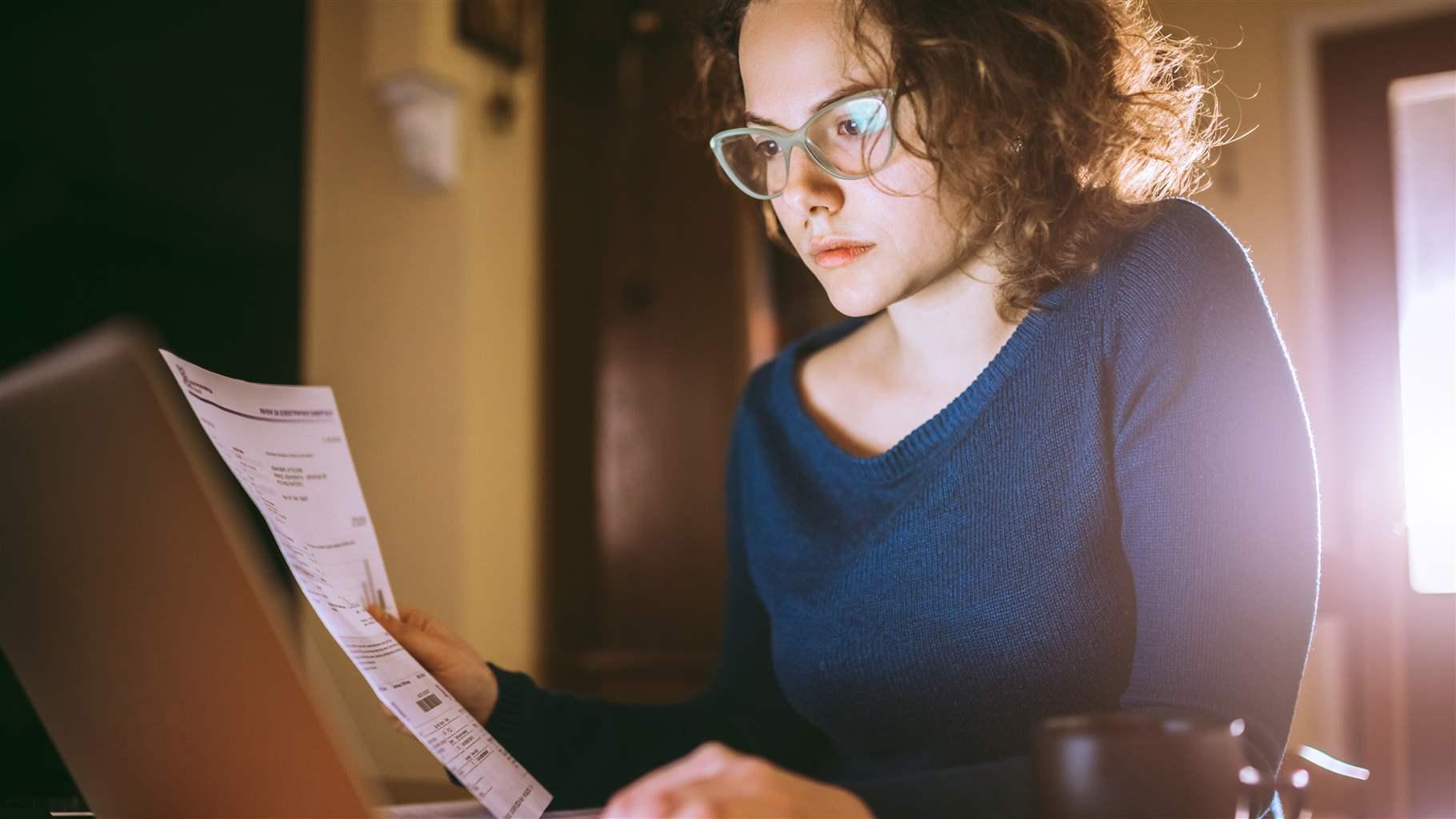 The Department of Education in April announced a series of promising policies intended to address significant problems with income-driven repayment (IDR) plans for federal student loans, but the department and Congress need to take additional steps to more fully correct the repayment system's problems and increase borrowers' chances for success whenever the pandemic-related payment pause is lifted. The pause was recently extended through Aug. 31.
IDR plans help boost affordability by tying monthly payments to borrower income and allowing unpaid balances to be forgiven after 240 or 300 months of qualifying payments. For borrowers with incomes beneath a certain threshold, their IDR payment may be as low as $0, but that still counts as a qualifying payment toward long-term IDR forgiveness.
Recent investigations by the Government Accountability Office (GAO) and National Public Radio identified significant problems with the process for counting qualifying payments, including a failure to regularly track when borrowers enrolled in IDR qualify for forgiveness. These reports also showed errors in how what are known as $0 payments made by low-income borrowers were counted. In some cases, these issues may have resulted in borrowers being required to make payments even though they had passed their loan forgiveness threshold.
To address concerns highlighted by these investigations, the department will conduct a one-time revision of borrowers' IDR payment histories to correct errors. In addition, Federal Student Aid (FSA) will revise the IDR tracking systems so that borrowers can view their progress toward forgiveness more transparently. It also will issue new guidance to servicers to clarify what constitutes a qualifying payment.
Although this announcement signals a sizable shift toward correcting errors in borrower payment tracking, proper implementation and oversight will be crucial to ensure such reforms help affected borrowers. As the GAO notes in its report, the department has long been aware of payment tracking issues but has not properly addressed them. Moreover, wide-scale changes to the systems underpinning student loan repayment will be challenging to implement quickly. Vigorous and consistent congressional oversight will be needed to ensure that the department follows through on these relief measures in a timely, transparent manner that does not further burden borrowers.
To ensure that affected borrowers get relief promptly, congressional oversight should focus on:
Coordinating with servicers to develop rigorous systems for payment tracking. Department plans to permanently reform FSA's IDR tracking mechanisms represent an encouraging step forward. The agency plans to provide student loan servicers with new guidance to carry out these improvements and make sure that payment counting is conducted accurately. Oversight should ensure that guidance to servicers is clear, actionable, and delivered quickly. Once servicers receive direction from the department, lawmakers will need to track implementation progress to make sure improvements are complete before department deadlines. Moreover, progress toward these goals should be clearly communicated to borrowers and the public. Congress should monitor the procurement and implementation of the forthcoming update to servicing platforms and contracts--known as the Unified Servicing and Data Solution—to ensure improvements to servicing for future borrowers.
Improving communication with borrowers. The GAO report notes that the department and federal student loan servicers do not regularly provide updates to borrowers on their progress toward IDR forgiveness. Borrowers also are not notified that they can request updates on their progress from their servicer. GAO recommends that the department and servicers immediately provide borrowers with this important information. As the department implements the GAO recommendations, leaders should pay close attention to the impact on ongoing borrower account transfers as certain prominent servicers exit the federal student loan program. To improve communications with borrowers, the department also could establish a dedicated phone number and email address for those whose loans have been transferred to new servicers.
The department, meanwhile, will need to continue its work to make income-driven repayment more accessible and affordable. The recent move to restore defaulted borrowers to current repayment status is also a positive step, but it increases the urgency for additional reforms to help borrowers who previously defaulted on their loans avoid repayment problems in the future.
Additional reforms to income-driven repayment would help safeguard borrowers at risk of defaulting again. Policymakers should take steps to:
Make IDR payments more affordable, especially for low-income borrowers. According to a Pew survey, nearly half of borrowers previously or currently enrolled in IDR plans reported that they felt their monthly payment was still too high. Pew modeling has found that the department's proposal in the fall 2021 negotiated rule-making session for a new IDR plan would lead to significant improvements in monthly affordability for many borrowers. Other aspects of the proposal, however, raised concerns.
Reduce significant balance growth. The department's proposal could go further in preventing the balance growth often experienced with IDR plans--growth that may discourage borrowers from repaying. Although the current proposal would subsidize the cost of interest payments for borrowers making a $0 payment, it would not provide interest relief to lower-income borrowers who owe small amounts just above $0. Extending an interest subsidy to these borrowers would help limit balance growth and ameliorate the negative psychological effects of mushrooming loan balances.
Promptly implement laws to make IDR more accessible. Congress passed the Fostering Undergraduate Talent by Unlocking Resources for Education (FUTURE) Act in 2019 but the law still has still not been implemented. Borrowers enrolled in IDR are required to provide income and family size information to their loan servicer annually, which can be burdensome and error prone. The FUTURE Act directs the IRS and the Department of Education to securely share relevant borrower data with loan servicers for borrowers who opt in. Completing the overdue implementation of this law and eliminating the need for borrowers to proactively provide income data to their servicers would make enrolling and staying in IDR simpler.
Such actions by the department and Congress can help ensure that borrowers encounter fewer problems with the repayment system.
Regan Fitzgerald is a manager, Brian Denten is an officer, and Jon Remedios is a senior associate with The Pew Charitable Trusts' project on student borrower success.