Wisconsin Makes New Commitment to Environmental Justice and Disaster Preparedness
Governor's order aims to coordinate climate resilience across agencies and communities
Wisconsin Makes New Commitment to Environmental Justice and Disaster Preparedness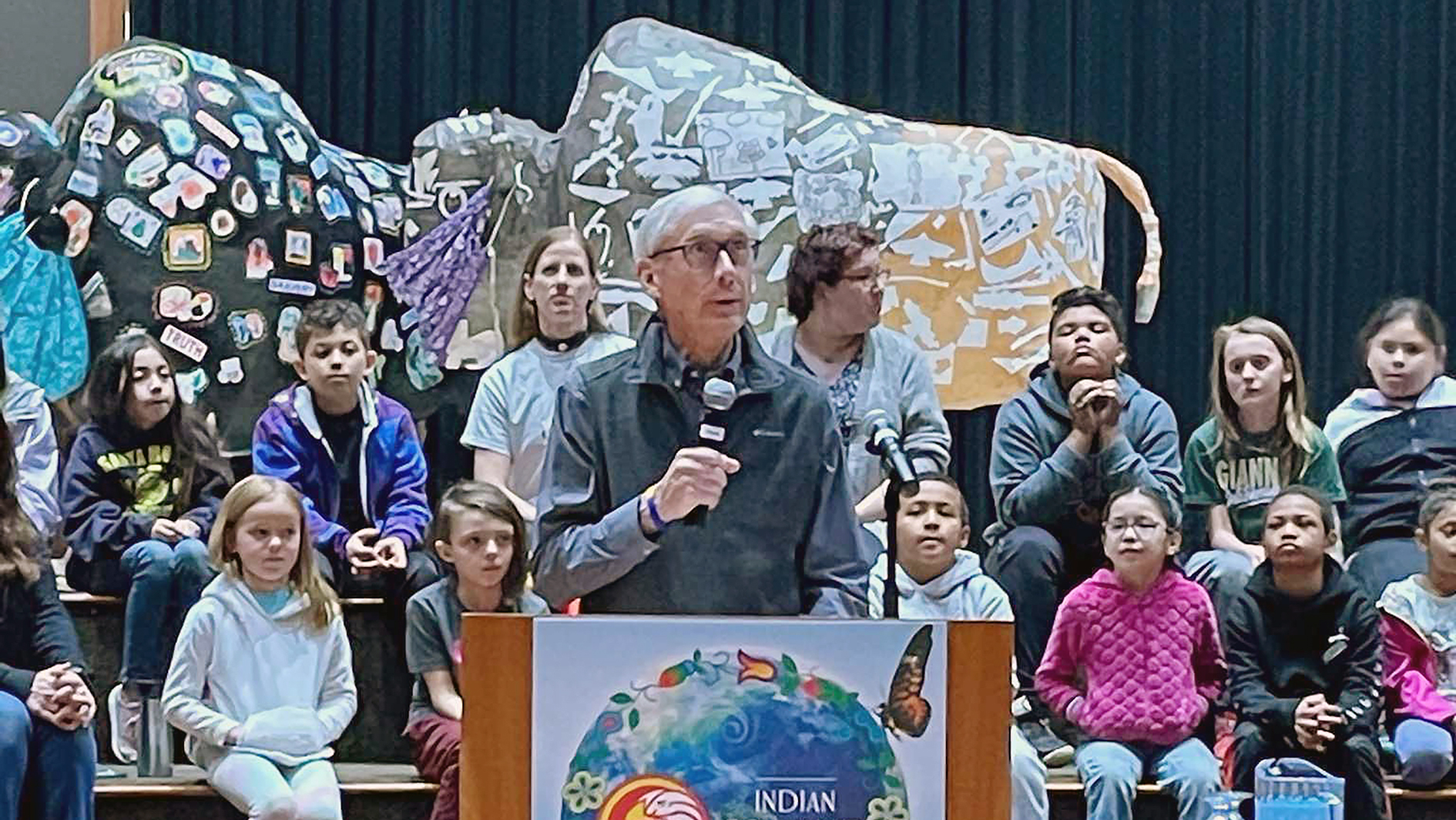 As research has shown, natural disasters and environmental threats have a disproportionate impact on marginalized communities in the U.S.
In Wisconsin, this is evident in how flooding affects communities of color, Tribal Nations, and low-income residents. These populations often lack the resources to adequately prepare for such events, which experts predict will become increasingly frequent and intense. Further, Wisconsin is a topographically diverse state and in any given year, flooding can wreak havoc in urban areas such as Milwaukee, agricultural communities in western Wisconsin, midsize cities nestled next to rivers, and communities along the shores of Lake Superior.
In response to these realities, on Earth Day, Wisconsin Governor Tony Evers issued an executive order to establish an Office of Environmental Justice to work across state agencies and with diverse stakeholders to create strategies and policies to address the challenge. To help lead that work, the office will be supported by a chief resilience officer (CRO) to coordinate resilience initiatives across state government and support communities' efforts to assess and address their own climate vulnerabilities. The governor's directives recognize the value of resilience planning as a pivotal way to make progress—making Wisconsin the first state in the Midwest to create a state-level CRO post.
The day before the announcement, Gov. Evers met with Pew and a group of local elected leaders and advocates in Wausau, Wisconsin, to discuss the need for a state resilience plan. Some of the attendees had been vocal in the media, asking the governor to commit to resilience planning, which followed Pew's 2020 testimony before the Governor's Task Force on Climate Change recommending a statewide watershed plan. Supporters of the statewide effort, many of whom were present at the meeting, included Wausau Mayor Katie Rosenberg, first responders, school board members, leaders of Tribal communities, members of the Hmong community, rural and urban voices, and representatives from across the political spectrum.
The flood concerns that attendees shared were as diverse as the people at the table. Flooding affects all sectors of Wisconsin society and industry, from agriculture and transportation to schools, housing, and banking. And it requires resources and responses from myriad state agencies and programs, including the departments of natural resources, housing and urban development, and tourism. The new CRO will be positioned to coordinate an equitable flood mitigation planning and response effort across the state, which will require interagency communication and collaboration.
In Wausau, which sits at the convergence of the Wisconsin and Big Rib rivers, the confluence of environmental justice and flooding is a major concern. Some of the city's most socially vulnerable residents live in neighborhoods and apartment complexes that frequently flood. During the governor's visit, the group toured a recently redeveloped brownfield site that included nature-based features that reduce flooding from the adjacent Wisconsin river and provide restored habitat and outdoor recreation opportunities for city residents.
Following the tour, the governor shared his desire to ensure that resilience planning is coordinated across the state and among neighboring jurisdictions along watersheds so that flooding impacts won't be unintentionally exacerbated by other projects up- or downstream. Additionally, Gov. Evers responded to calls from leaders by charging the CRO to lead state efforts to assist local government and Tribal Nation leaders in identifying and implementing resilience projects in and between their communities.
The bipartisan Infrastructure Investment and Jobs Act, which President Joe Biden signed into law in November, made billions of dollars in climate resilience funding available to help states invest in projects to prepare communities for the more intense and frequent flooding that experts predict is coming. With Gov. Evers' Earth Day action to plan and align projects across agencies and jurisdictions, the Wisconsin government stands to increase the scale, cost-effectiveness, and advantages of flood-risk reduction projects to benefit all state residents, along with their property and communities, and the environment.
Yaron Miller is a senior officer and Zachary Bartscherer is an officer with The Pew Charitable Trusts' flood-prepared communities project.