New National Drug Control Strategy Prioritizes Medication Treatment for Opioid Use Disorder
Biden administration proposes innovative ways to help more people access lifesaving care
New National Drug Control Strategy Prioritizes Medication Treatment for Opioid Use Disorder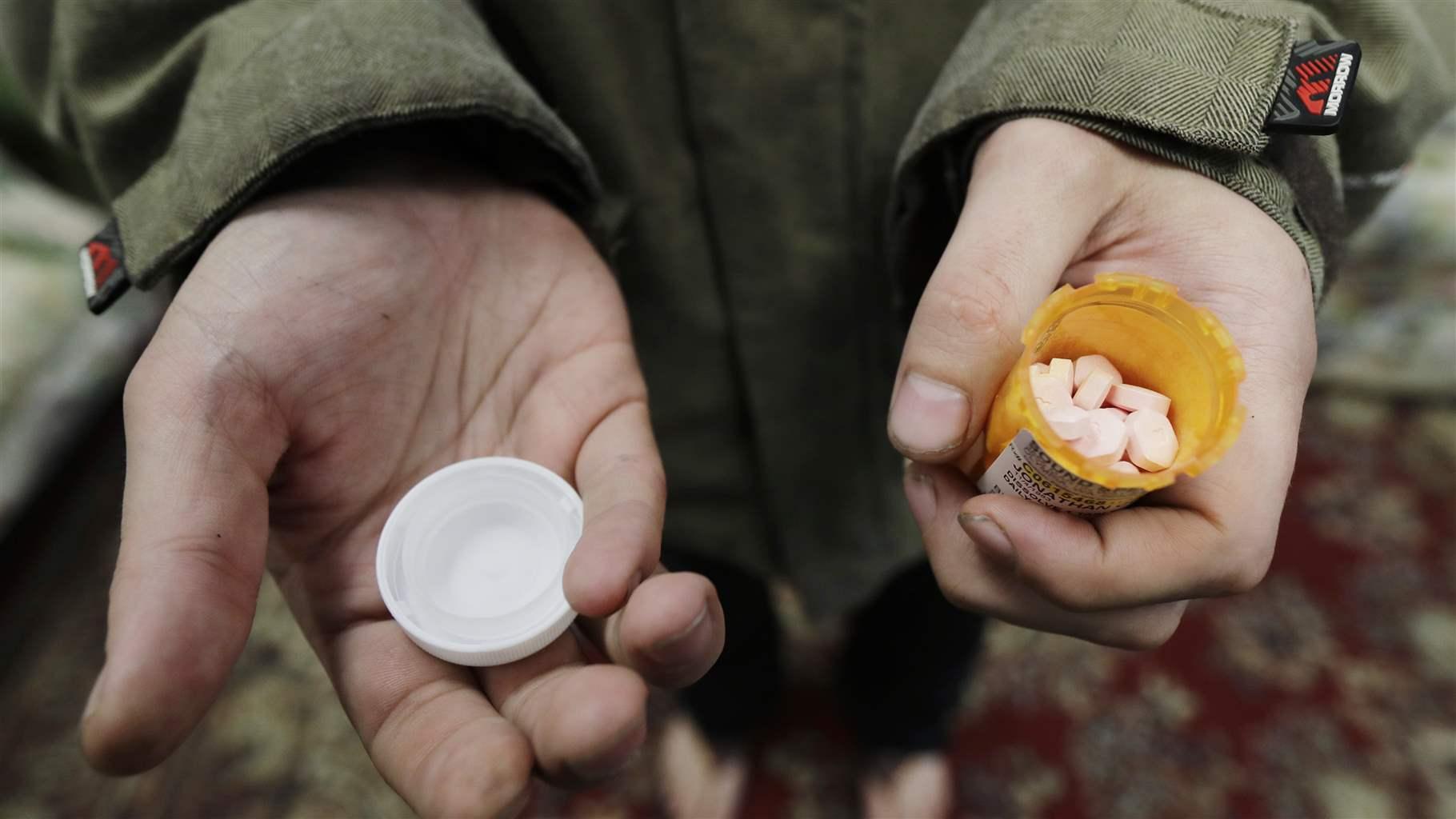 The 2022 National Drug Control Strategy released by the White House on April 21 details evidence-based approaches for treating substance use disorders and curbing overdose deaths. Importantly, the strategy proposes policy changes that would make medications for opioid use disorder (MOUD)—the gold standard of care—more accessible to people in need. The plan also focuses on getting treatment to those who have historically been less likely to get it, such as individuals who are homeless or incarcerated.
In partnership with Congress, federal agencies, and state policymakers, the Biden administration laid out a plan that would increase access to care and help patients remain in treatment by:
Removing regulatory and financial barriers to buprenorphine
Currently, medical providers must undergo additional training and obtain a special license—known as the X-waiver—from the Drug Enforcement Administration before they can prescribe buprenorphine for opioid use disorder (OUD). Many providers do not obtain this license, which has left 40% of counties—most of which are rural—with no clinicians authorized to prescribe the medication. The White House intends to work with federal agencies and Congress to remove the waiver requirement. That can happen with enactment of the bipartisan Mainstreaming Addiction Treatment (MAT) Act, which would allow any clinician with a controlled substance license to prescribe buprenorphine to patients with OUD.
The strategy also calls on the administration to work with the Department of Health and Human Services to develop office-based treatment models that ensure primary care practices and clinicians are reimbursed adequately for treating patients with buprenorphine. Doing so would help increase the availability of this lifesaving medication beyond specialty substance use treatment facilities.
Supporting low-barrier buprenorphine treatment
Some people may be open to medication treatment for OUD even when they are not willing or able to cease all drug use. In these situations, the benefits of medication treatment—specifically, decreased risk of overdose—outweigh the potential harm of co-using with other substances. Therefore, the strategy calls for a low-threshold buprenorphine treatment approach, in which people are not delayed from beginning nor removed from care because of continued drug use, and providers and patients can learn about the risks of combining medications with other drugs.
Syringe services programs can be ideal settings for initiating low-threshold treatment because many people who use drugs are already using these services and building relationships with staff over time. However, these programs often lack necessary infrastructure and funding to provide additional health care services. To address this, the administration proposes working with syringe services programs on payment models that support low-threshold buprenorphine treatment and expanding Medicaid reimbursement for services that syringe services programs often provide.
Updating opioid treatment program regulations
Opioid treatment programs (OTPs) are the only health care facilities where people can receive methadone for OUD, but that often requires daily visits to receive doses. Importantly, the strategy states that an independent organization is reviewing current regulations to assess ways to make methadone treatment more accessible. That would likely include making the medication available at commercial pharmacies, which would greatly expand the number of facilities able to offer this medication and ease the burden on patients who struggle to visit an OTP each day.
The strategy also calls for regulations to require overdose education and naloxone distribution at OTPs as part of the administration's broader effort to reduce overdose deaths. Naloxone—a lifesaving drug that can reverse an opioid overdose—should be more available to the people most likely to witness an overdose and who can immediately administer the medication. Making it available at OTPs would help accomplish that.
Expanding evidence-based treatment to people who are incarcerated
As a population, people who are incarcerated need greater access to OUD treatment. More than half of people in state prisons or jails have a substance use disorder, yet only a small number of correctional facilities provide even one medication approved to treat OUD. At the federal level, the administration says it intends to work with agency partners to ensure all federal prisons provide medications for OUD by 2025. At the state level, the strategy outlines the need for new funding for jails and prisons to provide medications for OUD. These settings cannot typically use Medicaid dollars, although legislation being considered in Congress could change that restriction.
The strategy also notes the need to make permanent the regulatory flexibilities for medication treatment allowed during the COVID-19 pandemic that have helped a range of people, including those who are incarcerated, start or continue treatment. Expanded take-home doses of methadone and buprenorphine prescribing via telemedicine allowed during the pandemic have helped jails and prisons overcome long-standing regulations around MOUD that hindered such facilities from offering these treatments to patients in need. These changes have helped—and can continue to help—jails and prisons provide care to residents with OUD.
The national drug control strategy, if implemented, would make more providers and facilities eligible to prescribe and dispense lifesaving OUD medications, which would help reach more people who have historically been marginalized by existing treatment systems. Removing antiquated regulatory barriers to medication treatments—which are proved to reduce overdose risk and support recovery—is a critical step to curbing overdose deaths.
Jenna Bluestein works on The Pew Charitable Trusts' substance use prevention and treatment initiative.