By Connecting Marine Protected Areas, Governments Could Improve Ocean Health
'Biological corridors' would help migratory species but rely on regional cooperation and strong governance for success
By Connecting Marine Protected Areas, Governments Could Improve Ocean Health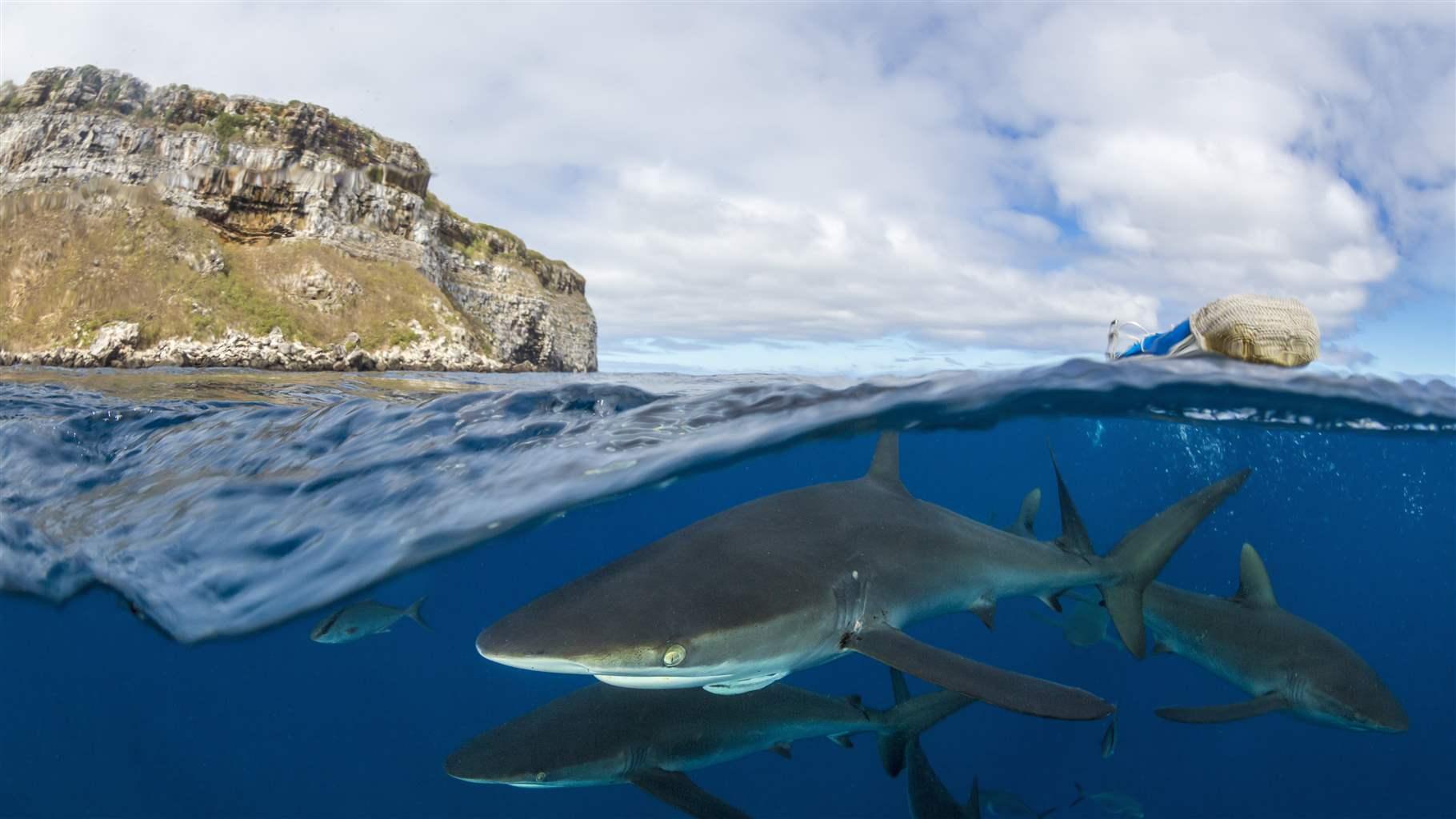 Over the past decade, many countries have relied on the best available science to create large-scale highly and fully protected marine protected areas (MPAs) that prohibit damaging human activities, such as industrial fishing. Those efforts played a key role in protecting hundreds of thousands of square miles of ocean, from the unique Galapagos Islands in the eastern tropical Pacific, to the South Sandwich Islands in the freezing polar south, to isolated Tristan da Cunha in the Atlantic Ocean.
These efforts are having a positive impact—yet marine biodiversity continues to decline at an unprecedented rate. Therefore, conservationists are looking for innovative ways to improve upon the success of MPAs by finding ways to connect the protection they provide and offer marine life safe passage between them.
This approach is especially useful on a regional basis where a constellation of MPAs of various sizes and levels of protection are connected by "biological corridors." Like MPAs themselves, these corridors shield migratory species from human harm and are underpinned by regional collaboration and good governance, equitable management, sustainable long-term financing, and effective monitoring and enforcement. Networks of regional MPAs interact with one another both ecologically and socially over huge areas and account for variables such as changing climatic conditions, economic and cultural needs, and emerging technological innovations.
This approach is rooted in the reality that ocean species, human activities, and chemical and physical oceanography transcend national marine boundaries. Highly migratory species travel thousands of miles to breed and feed; international fishing fleets encircle newly designated MPAs; and regulatory bodies with different sectoral mandates operate in the same geographical space. All of this activity shows that the ocean is a complex latticework of biological and human interactions that requires a holistic regional approach to marine conservation.
Although scientific consensus points to connected networks of marine protected areas as a best practice, research shows that the approach isn't followed on a consistent basis. For example, a recent study of coral reefs found that a majority of corridors between key habitats remain unprotected.
Over the next five years, the Pew Bertarelli Ocean Legacy Project expects to play a key role in developing this regional marine conservation paradigm. Promising initiatives to build local, national, and regional coalitions in support of effective regional marine conservation networks include efforts in the eastern tropical Pacific by Costa Rica, Colombia, Ecuador, Panama, and Mexico and in the Southern Ocean and sub-Antarctic Islands through the Convention for the Conservation of Antarctic Marine Living Resources (CCAMLR).
Science has brought humanity a long way in understanding how to ensure a healthy, biodiverse ocean that serves both marine life and people around the world. This regional approach to connected MPAs shows what we can accomplish by continuing to apply ambitious new ideas, collaborative policies, and governance.
Johnny Briggs is a senior officer with the Pew Bertarelli Ocean Legacy Project.