To Preserve America's Past, National Park Service Turns to Innovation
Funding from Great American Outdoors Act supports intricate repairs at historic sites
To Preserve America's Past, National Park Service Turns to Innovation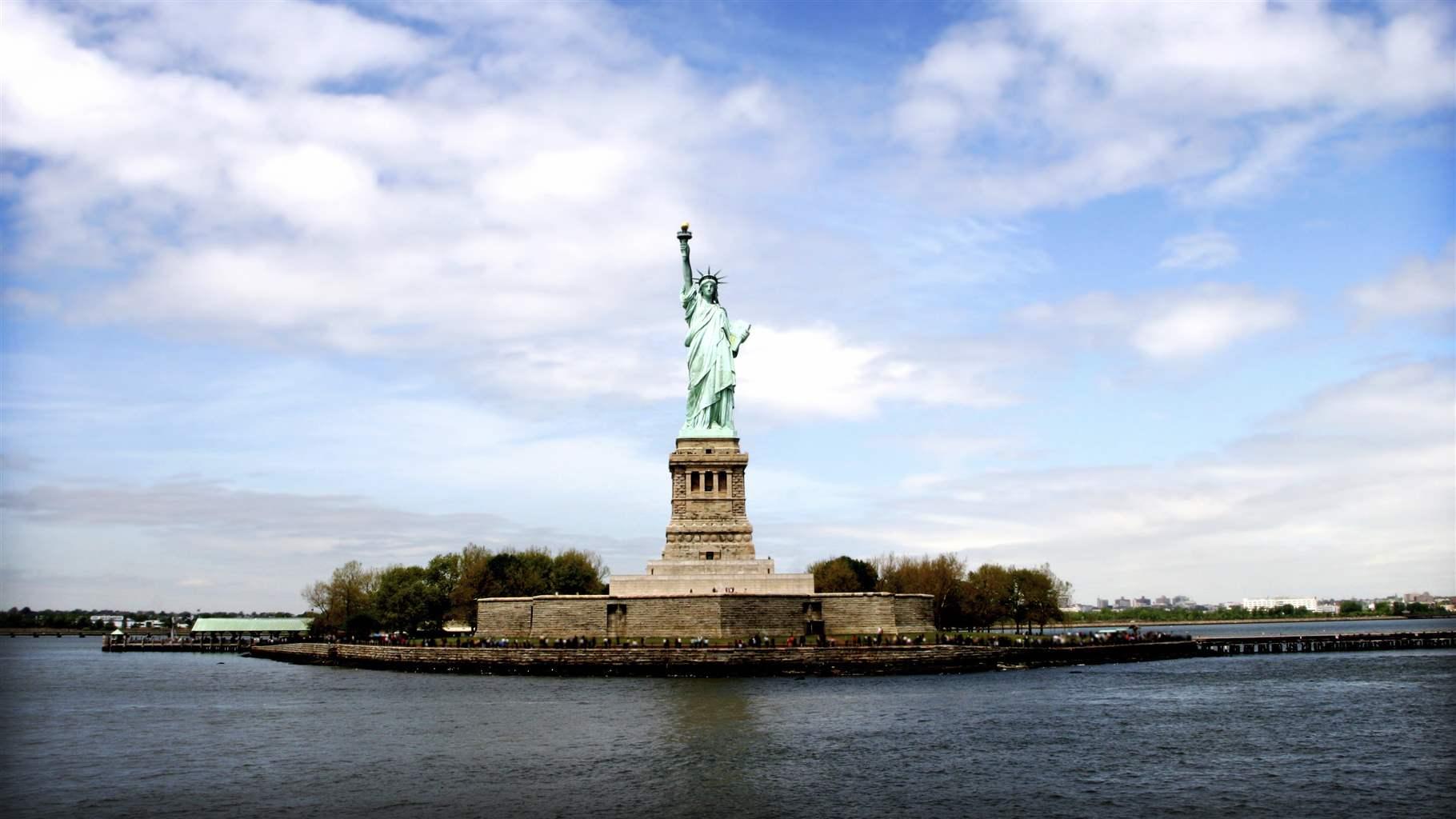 When Horace Albright, former superintendent of Yellowstone National Park, became the second director of the National Park Service (NPS) in 1929, he noted that his job was "to consolidate our gains, finish up the rounding out of the Park system, go rather heavily into the historical park field, and get such legislation as is necessary to guarantee the future of the system on a sound permanent basis …" (emphasis added).
Heeding Albright's call, in 1933, as part of an Executive Branch shake-up, President Franklin Delano Roosevelt transferred management of the War Department's national military parks and cemeteries to the Department of the Interior, more than tripling the NPS' investment in historical sites.
Today, the National Park System includes 74 national historic sites and 61 national historical parks. These special places include former military forts, such as Castillo de San Marcos National Monument in Florida and Fort Necessity National Battlefield in Pennsylvania; touchstones of America's Wild West past, such as Klondike Gold Rush National Historical Park in Alaska and Washington; and areas that commemorate the struggle for equality, including the Selma to Montgomery National Historic Trail in Alabama and Stonewall National Monument in New York.
Some of these sites represent more recent American cultural events, while others showcase the hundreds of years of European expansion on the North American continent. And some date further back, highlighting settlements and artifacts from centuries-old Indigenous civilizations. NPS protects and interprets an estimated 2 million archaeological sites, 4,200 historic statues and monuments, and more than 27,000 properties listed on or eligible for the National Register of Historic Places, including 9,600 buildings, according to the National Trust for Historic Preservation.
Preserving these places requires money and expert artisans, so it's no wonder that past decades of dwindling congressional appropriations for the maintenance of national park sites has challenged NPS—in resources needed to restore facilities and hire staff to conduct and manage restoration projects. In fact, the deferred maintenance associated with historic preservation had ballooned to almost $3 billion by the park service's 2016 centennial.
The Great American Outdoors (GAO) Act, enacted on Aug. 4, 2020, is instrumental in paring down the maintenance backlog at cultural parks. This law provides $6.65 billion over five years to repair important cultural resources such as monuments and memorials, historic structures and buildings, and national cemeteries, among other park service assets.
Restoring historic structures and landscapes requires a delicate touch, so NPS in 2021 used more than $14 million in Great American Outdoors Act funding to create Maintenance Action Teams (MATs) to make sure that small to medium-sized historical parks get the attention they deserve from the GAO Act. The new program hopes to reduce project costs and leverage limited staffing at the regional level for cultural preservation projects.
In its initial year, the MAT program was servicing 59 parks in 33 states. These include Poplar Grove National Cemetery in Petersburg National Battlefield, a Civil War site that was among those transferred to NPS from the War Department in 1933. To repair the cemetery's surrounding wall, masons from the agency's Historic Preservation Training Center did detailed brickwork with assistance from Conservation Legacy, a nonprofit group that trains youth, young adults, and veterans in conservation and service programs.
America's National Park System does more than protect natural wonders such as the Grand Canyon and Old Faithful. More than 100 years ago, the park service was tasked with preserving our collective history, too. The Great American Outdoors Act—along with innovative programs like MAT—is helping NPS conserve our country's cultural heritage for all, including future generations, to experience.
Marcia Argust is the director of and Tom St. Hilaire is a senior officer with The Pew Charitable Trusts' U.S. public lands and rivers conservation project.