Western Voters Strongly Favor More Protection of U.S. Rivers
With threats to waterways mounting, support cuts across geographic and political lines
Western Voters Strongly Favor More Protection of U.S. Rivers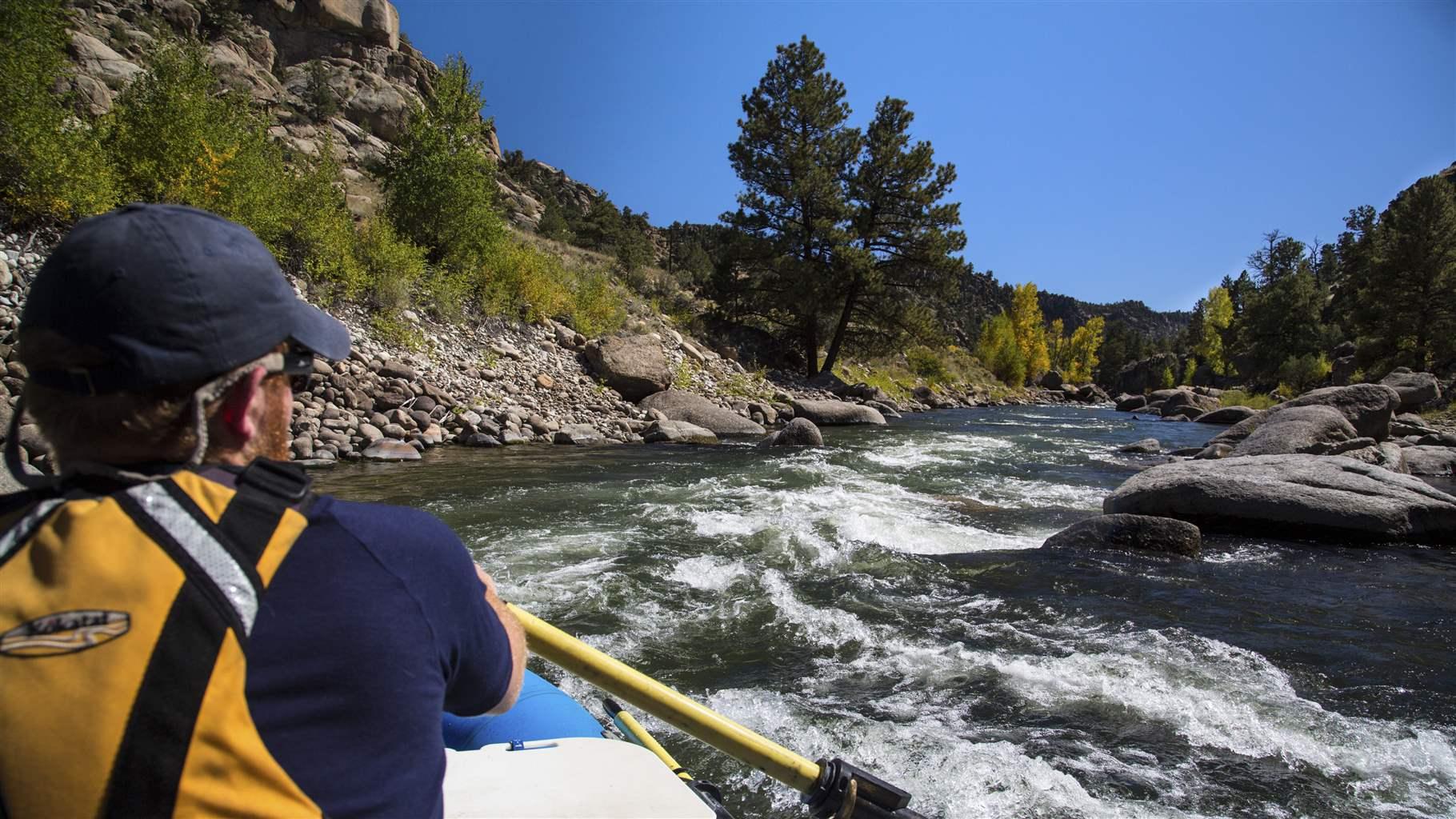 In October 2022, the Wild and Scenic Rivers Act turns 54 years old and the Clean Water Act turns 50. Both federal laws were established to safeguard this country's precious freshwater resource. And while both statutes have helped do that to some degree, our nation's rivers continue to face threats and degradation. Today, less than 1% of more than 3.6 million miles of rivers in the U.S. are protected under the Wild and Scenic Rivers Act.
As Western states continue to battle record-breaking heatwaves and increased droughts, healthy rivers and river systems will become even more important to ensure that people and nature have what they need to thrive. These water resources, while necessary for a huge variety of life, including people, are indeed finite.
It is therefore urgent that Congress and state policymakers act to protect more of America's rivers and streams from the mounting threats they face.
And perhaps not surprisingly, a poll of registered U.S. voters in five Western states found overwhelming support for additional conservation of our nation's rivers. In the states surveyed—California, Colorado, New Mexico, Oregon, and Washington—67% of voters favored more safeguards for U.S. rivers, with 59% supporting the protection of at least 50% of the nation's rivers. The survey, commissioned by The Pew Charitable Trusts and conducted in fall 2021 by the opinion research firm GBAO, found the support to be widespread regardless of political party (82% Democrats, 64% Independents, and 51% Republican voters), geographic location, and community population: 65% of respondents in small towns and 60% of those in rural communities favor stronger protections.
Safeguarding rivers and river systems under the Wild and Scenic Rivers Act and the Clean Water Act conveys a host of benefits to people and wildlife. The Wild and Scenic Rivers Act prohibits new dams as well as activities that would significantly harm a river's "outstandingly remarkable values," such as fish habitat, scenic values, and recreation.
Similarly, states may prevent activities that degrade water quality by designating Outstanding National Resource Waters (ONRW) under the Clean Water Act.
Healthy rivers provide critical habitat for aquatic species, clean drinking water for communities, climate change resilience (for example, by providing cold water refugia for aquatic species), and recreational opportunities that help sustain local economies.
To honor the importance and staying power of these two federal laws, along with the strong public support for expanding river protections, policymakers across the U.S. should take steps to lock in permanent safeguards of our country's invaluable rivers and streams.
The survey was conducted for The Pew Charitable Trusts via telephone (landline and cell) by GBAO, an independent research company. Interviews were conducted Aug. 25-Sept. 5, 2021, among a representative sample of 1,542 respondents. The margin of error is +/-5.6 percentage points.
Brett Swift works on The Pew Charitable Trusts' efforts to protect and restore free-flowing rivers for the U.S. public lands and rivers conservation project.