Suicide Risk Screenings Can Save Lives
Hospitals and health systems are well positioned to identify patients at risk and connect them to care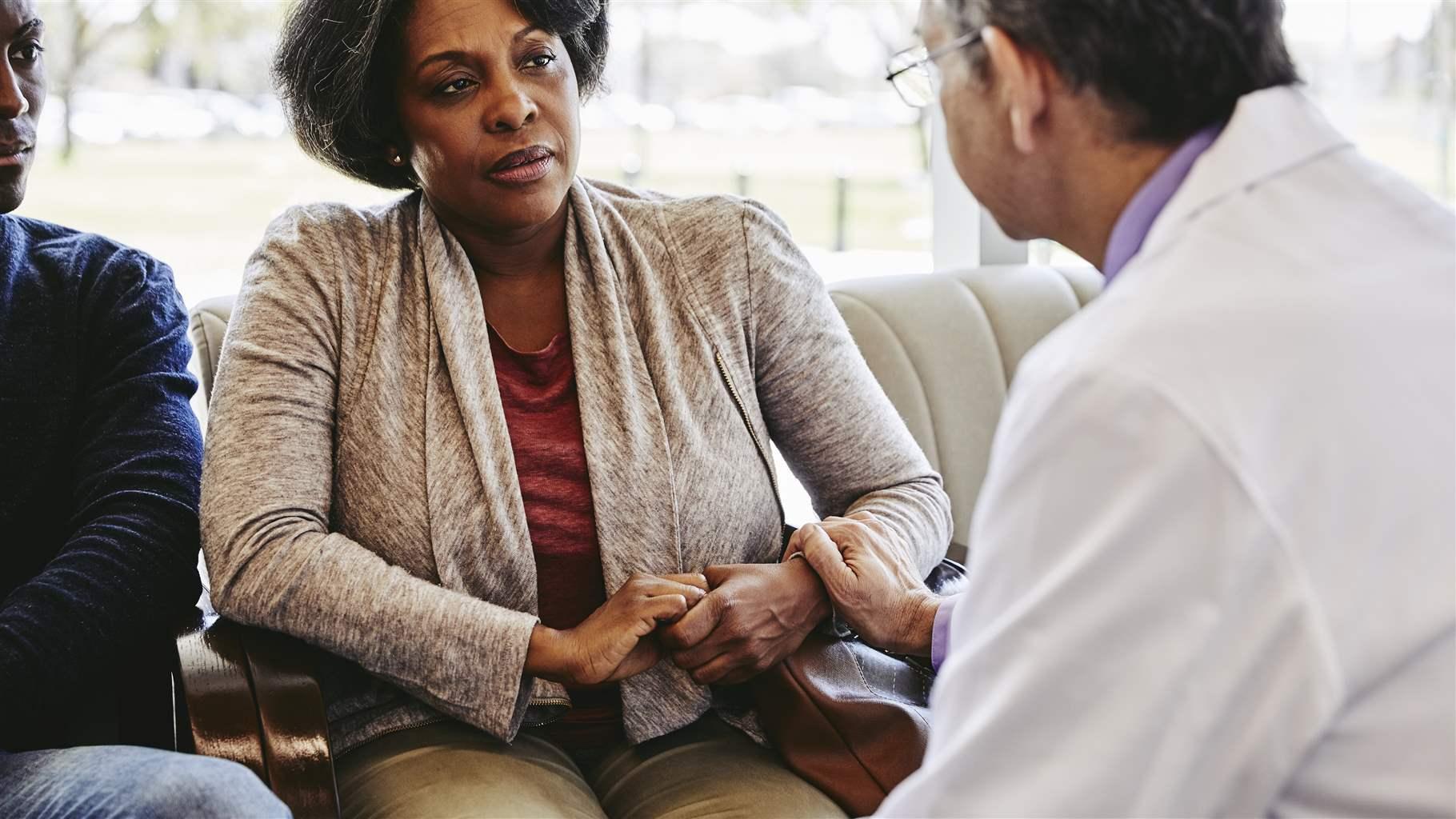 Suicide was the 12th leading cause of death in the United States in 2020.
The overall U.S. suicide rate grew 33% from 1999 to 2019, according to the Centers for Disease Control and Prevention. CDC reports even higher increases among certain racial and ethnic groups: American Indian and Alaska Native women (139%) and men (71%), Black women (65%), White women (68%) and men (40%), and Hispanic women (37%). Other people at greater risk of suicide include veterans, people who identify as LGBTQ, youth and young adults, and disaster survivors.
Survey data shows that most Americans believe that suicide is preventable, and the latest scientific research supports that view. Suicide prevention requires a range of interventions, but one simple step is hospital screening—that is, asking a few questions of patients entering hospitals or health care systems to determine whether they are at risk of harming themselves. Such screening allows health care professionals to assess patient needs and then provide or refer them to evidence-based care.
According to a recent study, about half of people who died by suicide over the 10-year period examined had seen a health care professional at least once in the month before their death. Additional research suggests that, if they were screened for suicide risk by those providers, many might have received care and survived. Indeed, a 2017 study of eight emergency departments across seven states found 30% fewer suicide attempts among patients who were screened and received evidence-based care compared with patients who were not screened. Another study that looked at veterans affairs hospitals found that patients who were screened and then received clinical interventions were half as likely to experience suicidal behavior and more than twice as likely to attend mental health treatment compared with those who received usual care.
Most U.S. health care systems screen patients for suicide risk only if they have already been diagnosed with a behavioral or mental health concern. Some industry leaders, however, have already taken steps to screen a broader patient population for suicide risk. For example:
In 2001, the Henry Ford Health System in Michigan became the first to expand its suicide prevention and screening efforts with the goal of ending suicide within the system. The overall result was an 80% reduction, including an 18-month period between 2009 and 2010 with zero suicides. Notably, this statistically significant decrease took place while Michigan's overall suicide rate increased.
Parkland Hospital in Dallas, one of the largest public hospitals in the nation, successfully implemented universal suicide risk screening in 2015.
The University of Pennsylvania Health System assesses all patients in its emergency department and outpatient settings.
The Billings Clinic, a rural health system serving Montana, Wyoming, and the western Dakotas, screens all patients in its emergency department.
Health care clinicians and managers recognize the importance of reducing suicide but may worry that screening will be one more costly and time-intensive burden on already overstretched operations. Fortunately, many, if not all, of these concerns can be alleviated.
First, screening and follow-up care are reimbursable by insurance. Second, screening surveys can be as brief as two questions. After implementing universal screening, Parkland Hospital found that 96% of patients screened negative, warranting no further action from providers. Finally, in those few cases that require extra attention, the provider can refer patients to appropriate care and services—including safety planning, follow-up contact, and counseling—typically available within that hospital or health system or through other mental health and suicide prevention resources in the community. Anecdotal evidence from Parkland also suggests that screening did not disrupt hospital workflows and that it has connected thousands of people to much-needed mental health care services.
Because the practice of screening all patients for suicide risk is still limited to a small minority of health care institutions, most providers and administrators need help understanding how to incorporate it into their day-to-day operations. Among the key questions are: who should perform the assessments, who should be evaluated, how to ensure systems are providing care equitably and addressing the needs of underserved populations, how to get insurance reimbursement, and how to measure results and adjust programs as needed. Providers also need screening tools integrated into their electronic health records systems to standardize and streamline their risk identification processes. Hospital accreditation and oversight bodies can play a role in driving widespread adoption and consistent implementation.
As the COVID-19 pandemic amplifies anxiety, depression, financial stress, substance misuse, and other risk factors for suicide, hospitals and health systems have a low-risk, high-reward opportunity to identify and treat people who are likely to harm themselves. The cost of screening is minimal and the benefits can be measured in thousands of lives.
Kristen Mizzi Angelone leads Pew's suicide risk reduction project.