To Improve Fisheries Management, Governments Share Experiences With Electronic Monitoring
Seminars co-sponsored by Pew and South Korea seek to harmonize standards and increase adoption of technology
To Improve Fisheries Management, Governments Share Experiences With Electronic Monitoring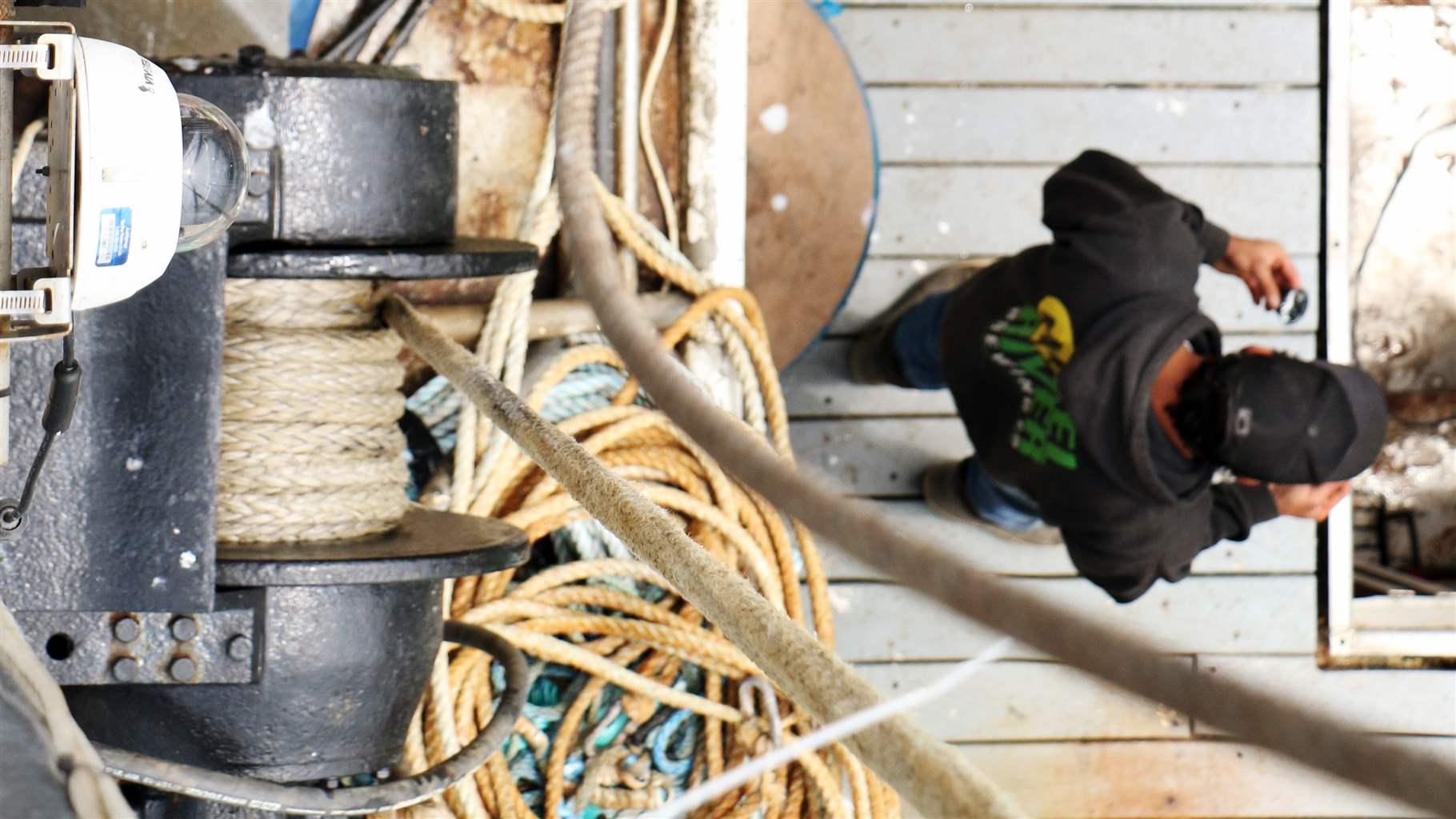 At any moment, thousands of fishing vessels are scattered across the world's ocean in pursuit of catch. Knowing who's catching what fish, where, and when is critical to fisheries managers, who are trying to ensure sustainable fish populations far into the future. For decades this data was gathered through a variety of means, including on-board observers, many of whom have been sidelined during the COVID-19 pandemic. Now electronic monitoring (EM) promises to augment those observers and help fleets worldwide keep and report better data, as well as increase accountability across the fishing sector.
Four tuna regional fisheries management organizations (RFMOs) and their 133 member countries are drafting EM standards, but unfortunately much of this work is occurring independently, with little information sharing among the RFMOs. To help encourage information exchange on lessons from various countries' EM trials, The Pew Charitable Trusts, in collaboration with the South Korean government and the civic group Citizens' Institute for Environmental Studies, has been hosting a series of annual EM seminars to promote information sharing, discuss ways to overcome barriers to EM adoption, and help catalyze EM implementation at the domestic and international levels. The latest seminar on Oct. 6 drew 50 participants, including representatives from governments and nongovernmental organizations from Australia, Canada, China, Chinese Taipei, South Korea, and the United States.
The removal of human observers from fishing vessels because of the COVID-19 pandemic has provided further impetus to adopt EM technology. To support EM implementation, experts at these seminars have identified the need for flexible, performance-based EM standards that can both help ensure proper data collection and analysis and evolve with new EM technologies as they become available.
Highlights at the most recent seminar included presentations from the U.S., Korea, Chinese Taipei, and China that provided participants with technical insights from domestic trials and fully fledged EM programs. These presentations sparked an in-depth and timely discussion on how machine-learning applications can improve efficiency and reduce the cost of EM data review. Experts from Canada and Australia led conversations on operations and policy considerations, which included the need for stakeholder input and clear EM data handling processes. Pew highlighted recent EM developments at the four tuna RFMOs, which prompted discussion on the need for a more harmonized approach to EM standards development.
The event concluded with commitments from the participants for continued multilateral exchanges leading up to next year's seminar, where each country will provide an update on domestic EM policy developments. In addition, Pew will also host a Global EM Symposium in 2022 that will allow a wider range of international stakeholders—from political leaders and RFMO staff to national fisheries managers, industry representatives, and nongovernmental organizations—to address barriers to EM adoption.
Seminars such as these provide valuable platforms for information exchange, with the dedicated time and diverse expertise enabling stakeholders to learn from each other's experiences and overcome potential obstacles as preparations continue around the world to roll out EM on a large scale. With more events like this on the horizon we expect that EM adoption will reach a tipping point, leading to better-informed, and therefore more effective, fisheries management.
Esther Wozniak works on The Pew Charitable Trusts' international fisheries project.