Gulf Coast Oysters, and the Reefs They Need, Stand to Benefit from Oil Spill Settlement Funding
States will use $38.5 million from Deepwater Horizon payouts to help declining shellfish rebound
Gulf Coast Oysters, and the Reefs They Need, Stand to Benefit from Oil Spill Settlement Funding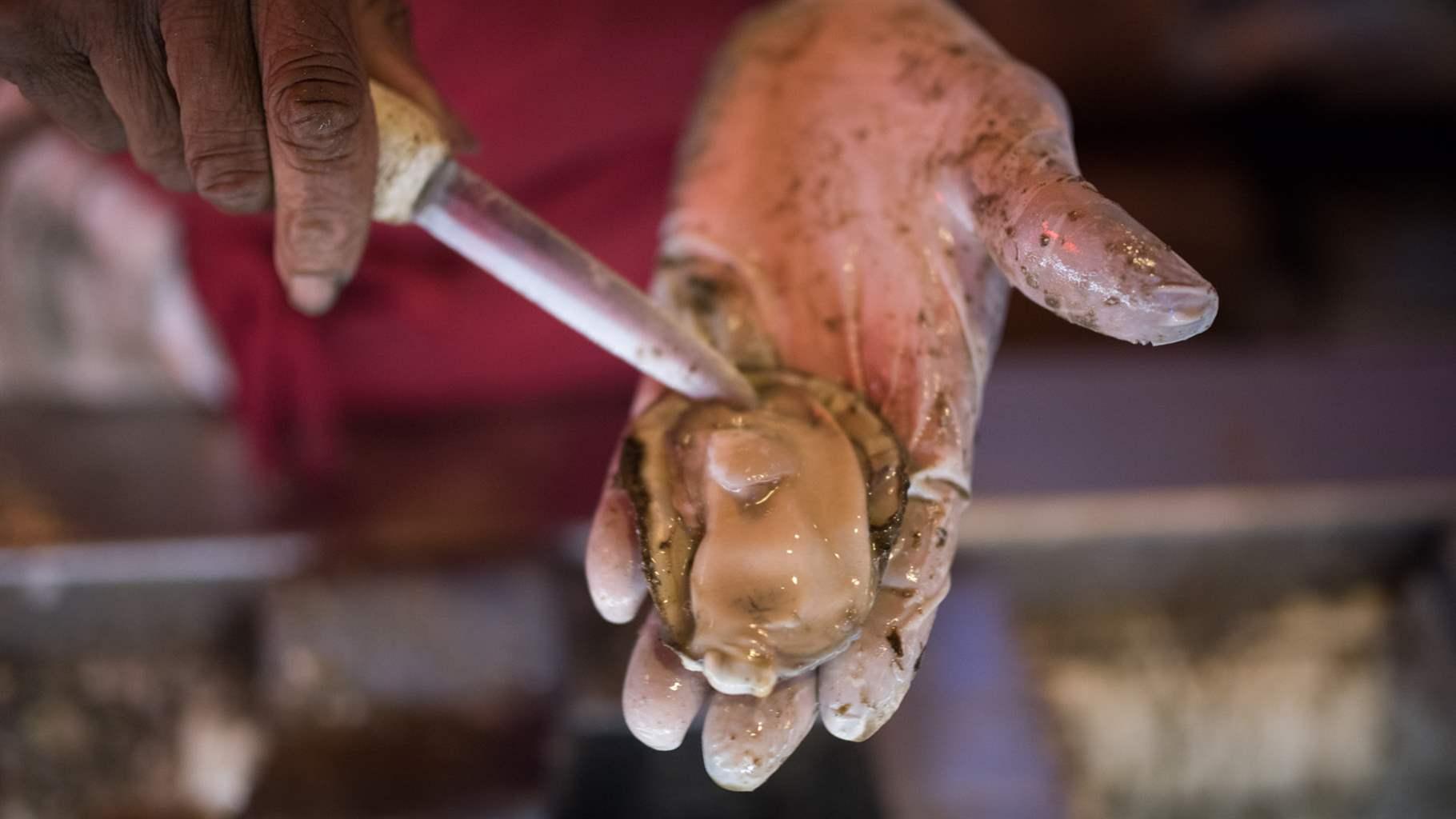 Oyster populations in the Gulf of Mexico, like those in many areas of the U.S., have declined in recent years for a variety of reasons, including the loss of habitat to storm damage, pollution, and other factors. Now, Gulf oysters are getting a reprieve: new or improved reefs to give these commercially and ecologically valuable shellfish a place to reproduce and thrive.
Tapping settlement money paid by BP Exploration and Production and others for their role in the deadly 2010 Deepwater Horizon oil spill, federal and state officials have earmarked $38.5 million to help rebuild the declining oyster population across the Gulf through improvement or construction of reefs. The money comes from $9 billion paid for natural resource restoration following the disaster, which killed 11 people, spilled 134 million gallons of oil, wiped out large numbers of wildlife, and harmed the Gulf's marine environment. Experts estimate that the Gulf lost between 4 billion and 8 billion oysters, because of both the immediate impacts of the spill and a drop in oyster reproduction in ensuing years.
States and the federal government formed the Regionwide Trustee Implementation Group to determine how to spend about $350 million in settlement money set aside for Gulf-wide projects. The oyster work is part of a $99.6 million payout to help restore sea turtles, marine mammals, oysters, and birds—the first in a series of oil spill recovery plans.
Under the Gulf-wide oyster plan, state and federal environmental agencies will establish new or improved reefs near existing ones to form oyster breeding and growth centers. Reefs are vital to oyster survival and growth, providing hard surfaces for settling larvae to adhere to and grow. As these oysters mature to reproductive size, they spawn and the larvae can then drift to nearby existing reef systems, some of which are commercially harvested.
The new or improved reefs would initially be closed to commercial harvesting but could eventually open according to each state's plans. Regardless, these reefs should help the industry recover by enabling growth and production of the oyster population in each location. Each new site would span up to 30 acres, with reefs made mostly from limestone, recycled oyster shell, or concrete. Selected locations, which could change slightly as experts move to develop each project, include East Galveston Bay in Texas, Biloxi Marsh in Louisiana, Heron Bay in Mississippi, mid-to-lower Mobile Bay in Alabama, and Suwannee Sound in Florida.
Left undisturbed, oysters on breeding reefs grow larger and older and produce more larvae. That larvae can travel among the protected reefs and beyond, helping to repopulate a broader area. As oysters die, they leave their shells behind, building reefs higher. That allows mollusks to live above the seafloor, making them less susceptible to predators. The bigger, taller reefs also help attract larvae from other areas. And the taller structures better protect shorelines from storm surge, rising sea levels, and erosion.
Healthy oyster reefs also provide habitat, food, and breeding grounds for fish and other wildlife, which in the Gulf ranges from red drum and spotted seatrout to crabs and other mollusks. And oysters improve water quality by filtering excess nutrients, sediment, and other particles.
In the Gulf, which remains a major supplier of oysters nationwide, the shellfish face a number of region-specific threats, including storms, flooding, droughts, environmental changes, and overharvesting. Increasing the number of oysters will help the population become more resilient in the face of these challenges.
More oysters and reef habitat also will give the Gulf's ecosystem a needed boost. Building the reefs, leaving them undisturbed for the right amount of time, and studying the results of this large-scale restoration effort can provide a model for recovery that can guide future projects and lead to a return to healthy oyster harvests in years to come.
Holly Binns directs The Pew Charitable Trusts' conserving marine life program in the Gulf of Mexico and U.S. Caribbean.