New Interactive Map Shows Impacts of Federal Flood Insurance Rate Changes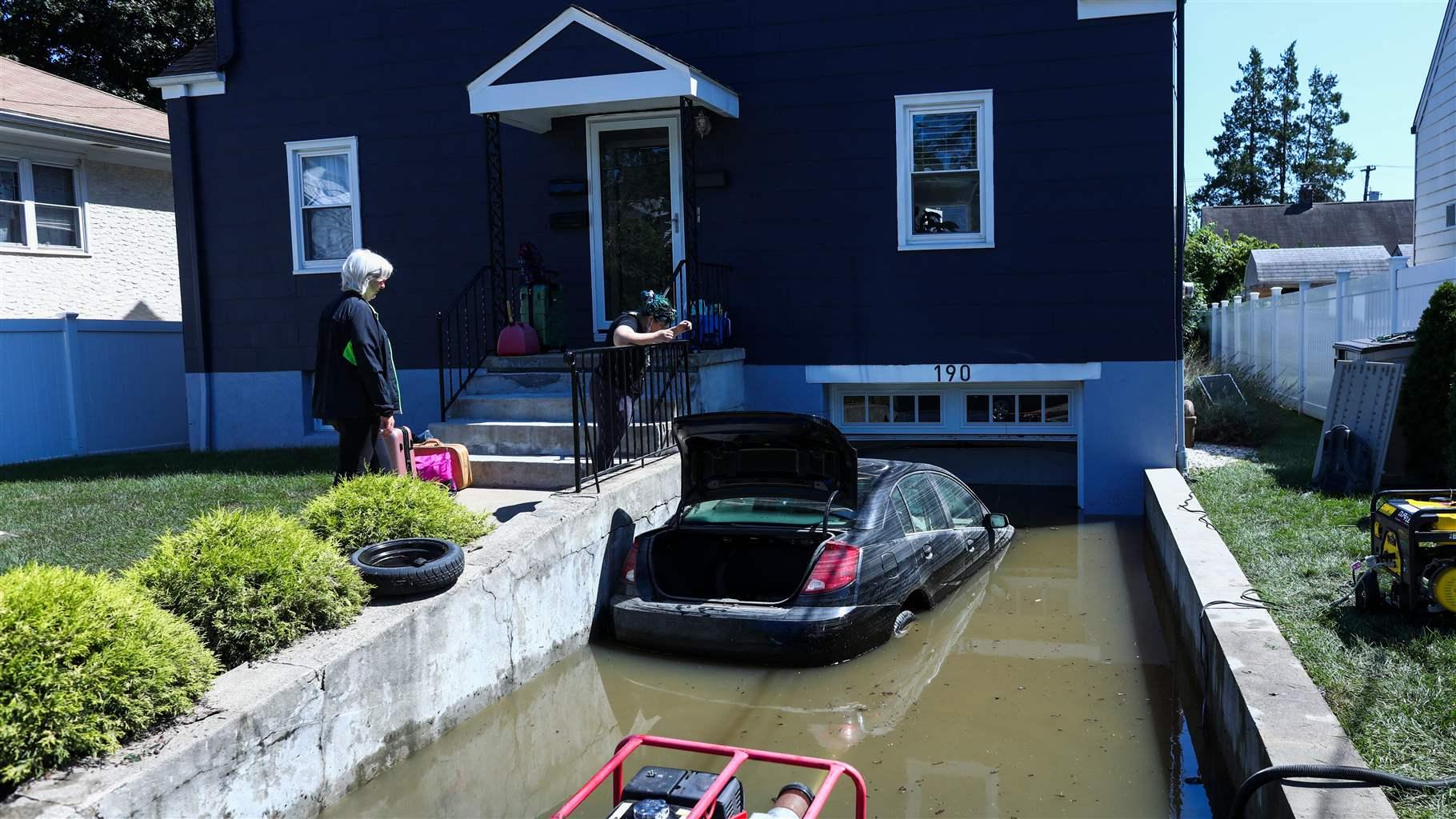 New interactive maps created by the Association of State Floodplain Managers (ASFPM), with support from The Pew Charitable Trusts, are helping bring clarity to how Risk Rating 2.0: Equity in Action, the Federal Emergency Management Agency's updated rate-setting methodology, will affect flood insurance rates.
The maps provide state-level and ZIP code-specific information about whether flood insurance rates for existing policyholders will decrease, increase, or stay the same, and by how much. The tool visually represents the almost 1.2 million policyholders who will see rates drop, and shows that a majority of policyholders will see minimal increases, with costs rising no more than $10 per month. The maps also show that fewer than 3% of policyholders with single-family homes will see rates rise by $20 or more per month.
The new National Flood Insurance Program (NFIP) rates are based on a more comprehensive suite of data that better reflects each property's flood risk, including the frequency and types of flooding, the proximity to a body of water, the size of the water source, detailed elevation data, and the estimated cost to rebuild. This methodology represents a vast improvement over FEMA's longstanding rate calculations, which relied heavily on a limited set of risk factors, such as the binary approach of whether a property is "in or out" of a designated flood zone, or when a community first entered into the NFIP. The old methodology also applied nationwide averages for estimating damage costs without taking into account geography-specific considerations.
Further, without the update, all NFIP policyholders would see their rates rise. Under Risk Rating 2.0, fewer people will overpay for flood insurance coverage while owners of properties with higher flood risk will pay more, commensurate with that risk.
Examples from the interactive map
Using the online tool, users can see that more than 54% of Michigan's existing NFIP policyholders will see a decrease in premiums under Risk Rating 2.0.
In Mississippi, more than 10,000—or 16%—of existing policyholders will see decreases in premiums, many of which cover single-family homes. Notably, 1,410 homeowners in the Magnolia State will save more than $1,000 in the coming year. The vast majority of Mississippi policyholders will see either a decrease or an increase no greater than $10 per month.
For more information about how Risk Rating 2.0 will affect rates in other states, please visit ASFPM's new interactive maps. Individual policyholders should consult with their insurance agents for the effect of Risk Rating 2.0 on their premium.
Laura Lightbody directs The Pew Charitable Trusts' flood-prepared communities project.