How Philadelphia Can Add Middle-Wage Jobs in the Post-Pandemic Recovery
Local leaders share strategies to prioritize family-sustaining employment, increase opportunities for people of color in Philadelphia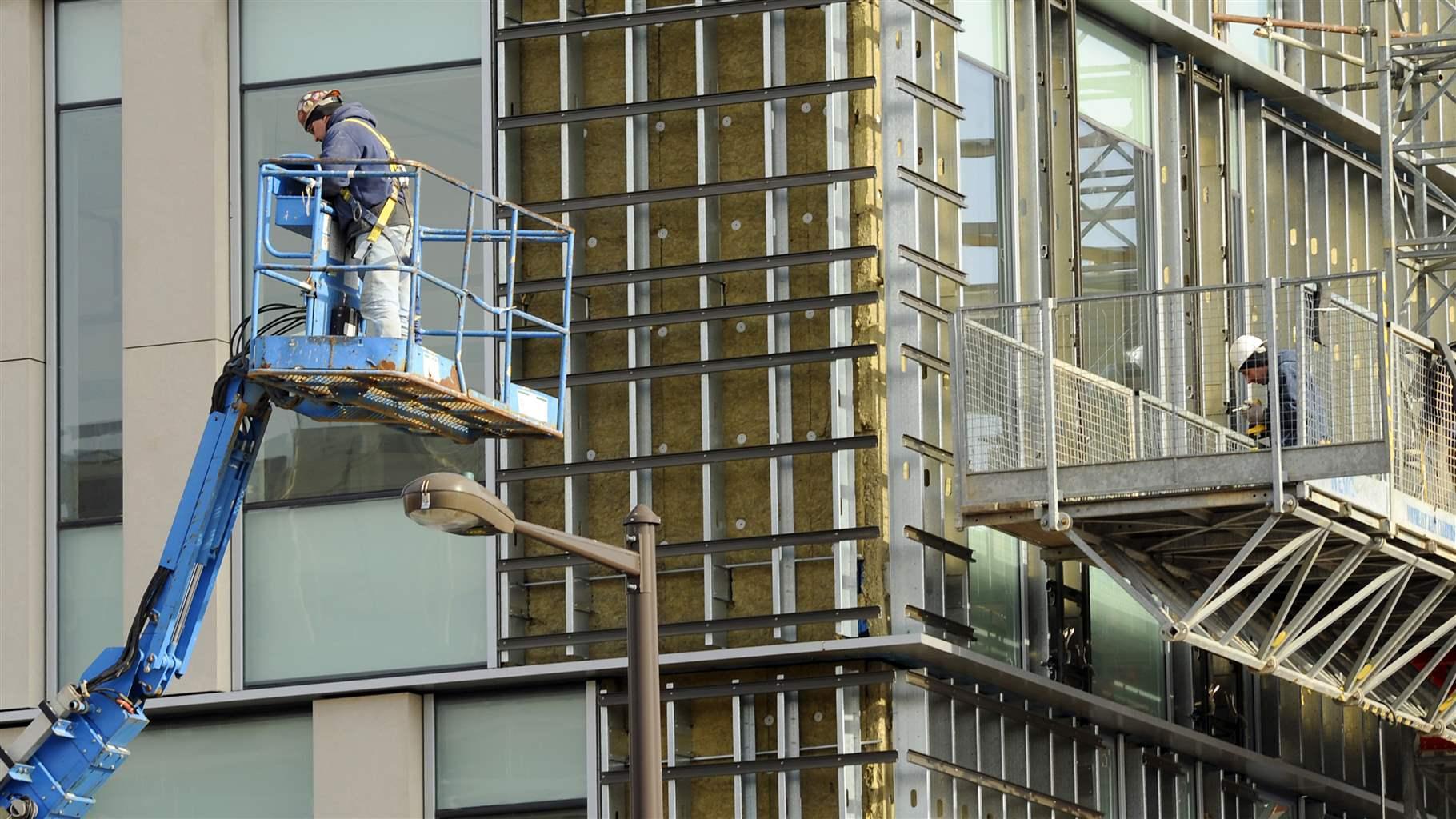 In the decade after the 2007-09 Great Recession, Philadelphia experienced strong job growth, but gains for city residents were largely in low-wage positions across low-paying sectors of the economy. As a result, wages for Philadelphians working in the city actually declined by 5% over the following decade, and the recovery failed to meaningfully increase middle-wage employment, limiting opportunities for Philadelphians to earn livable wages.
In releasing the 2021 State of the City report, The Pew Charitable Trusts partnered with The Philadelphia Inquirer to host a two-part conversation with local leaders discussing what the city can do to ensure that the post-pandemic recovery does not repeat those results.
A panel moderated by Inquirer editor Ezequiel Minaya discussed how the city can support and increase middle-wage jobs throughout the economy. (A separate panel covered the impact on and needs of small and midsize businesses as they recover from the pandemic.) Such jobs have historically offered a livable income to people without a college education, especially important in a city where only about 30% of adults have such degrees. To track these jobs, Pew defined "middle-wage" workers as those earning 20% above or below the local median wage—which, in Philadelphia, is $23 per hour. Pre-pandemic, about a quarter of all workers in Philadelphia had middle-wage earnings. Over the past decade, nearly no net new middle-wage jobs have been created, especially affecting Black Philadelphians, who are disproportionately represented among middle-wage workers.
Panelists identified three elements that could play a role in helping the city grow middle-wage jobs: tax structure, job preparation, and business incentives.
Paul Levy, president and CEO of the Center City District, explained how the pandemic "is the wake-up call we needed to shift our tax base in Philadelphia." He noted that in Philadelphia's suburbs, middle-wage jobs accounted for 62% of all new jobs over the last decade, compared to just 26% of the new jobs in Philadelphia,and pointed out that the wage tax is much lower in the suburban counties, where there is no business income and receipts tax.
Philadelphia's current tax structure was also on the mind of Councilmember Maria Quiñones Sánchez, who said it has implications for supporting businesses owned by people of color, especially around the creation of middle-wage jobs. "If we want to support Black and Brown businesses, we need to take the burden of our tax structure off of them," she said, pointing out that smaller, newer businesses struggle to grow and expand under the burden of Philadelphia's two business taxes—particularly the taxable net income portion.
To study these issues and propose improvements to Philadelphia's tax structure, Mayor Jim Kenney and City Council President Darrell L. Clark recently announced a Tax Reform Working Group.
Another key theme that emerged was better preparing Philadelphia's workforce for middle-wage jobs—both for attracting new jobs and connecting current residents with those opportunities. Although they're often promoted for the opportunities they offer those without a college degree, a greater share of middle-wage employment actually goes to college graduates, Pew research found.
Councilmember Quiñones Sánchez emphasized the importance of investing in the community college system to prepare Philadelphia residents to work in industries where middle-wage job growth is occurring. She said that a robust and affordable community college system, as well as dual enrollment programs for high school seniors, will help support Philadelphians in getting these types of jobs without moving out of the city.
But Philadelphia is not the only city where middle-wage jobs stagnated post-recession. According to Eloisa Klementich, president and CEO of Invest Atlanta, "The last 12 years have been a growth time for Atlanta, but … we're not doing as good as we need to on middle-wage jobs."
Faced with some of the same challenges as Philadelphia, Atlanta's new approach is to bridge the gap between the city's economic and workforce development agencies by combining the two, which will align their goals and metrics—a move that may combine skills training with job opportunities.
The new organization is also planning to reform its business incentives to include metrics around equity and middle-wage job growth. "We offer an incentive to attract companies that specifically are going to hire for middle-wage jobs," Klementich said, "and we're going to hold them accountable to that."
All three speakers agreed that increasing the number of middle-wage jobs is not an either/or proposition, and also that understanding why these jobs stagnated after the last recession will be crucial for building a more broad-based post-pandemic recovery.
Looking ahead, accountability was a shared theme. For Councilmember Quiñones Sánchez, growing middle-wage jobs and preparing Philadelphia residents to succeed in them will require commitments from all sectors, including the Chamber of Commerce, higher education, medicine and big businesses, the city, and the Commerce Department. "It's about everyone saying they want to do this together," she said, "and being OK when everyone is in each other's lanes."
Elinor Haider is the director of and Alex Jones is an officer with The Pew Charitable Trusts' Philadelphia research and policy initiative.