How Diversity Shapes Economic and Policy Solutions
Economist Fanta Traore on lack of representation in economics—and her work with The Sadie Collective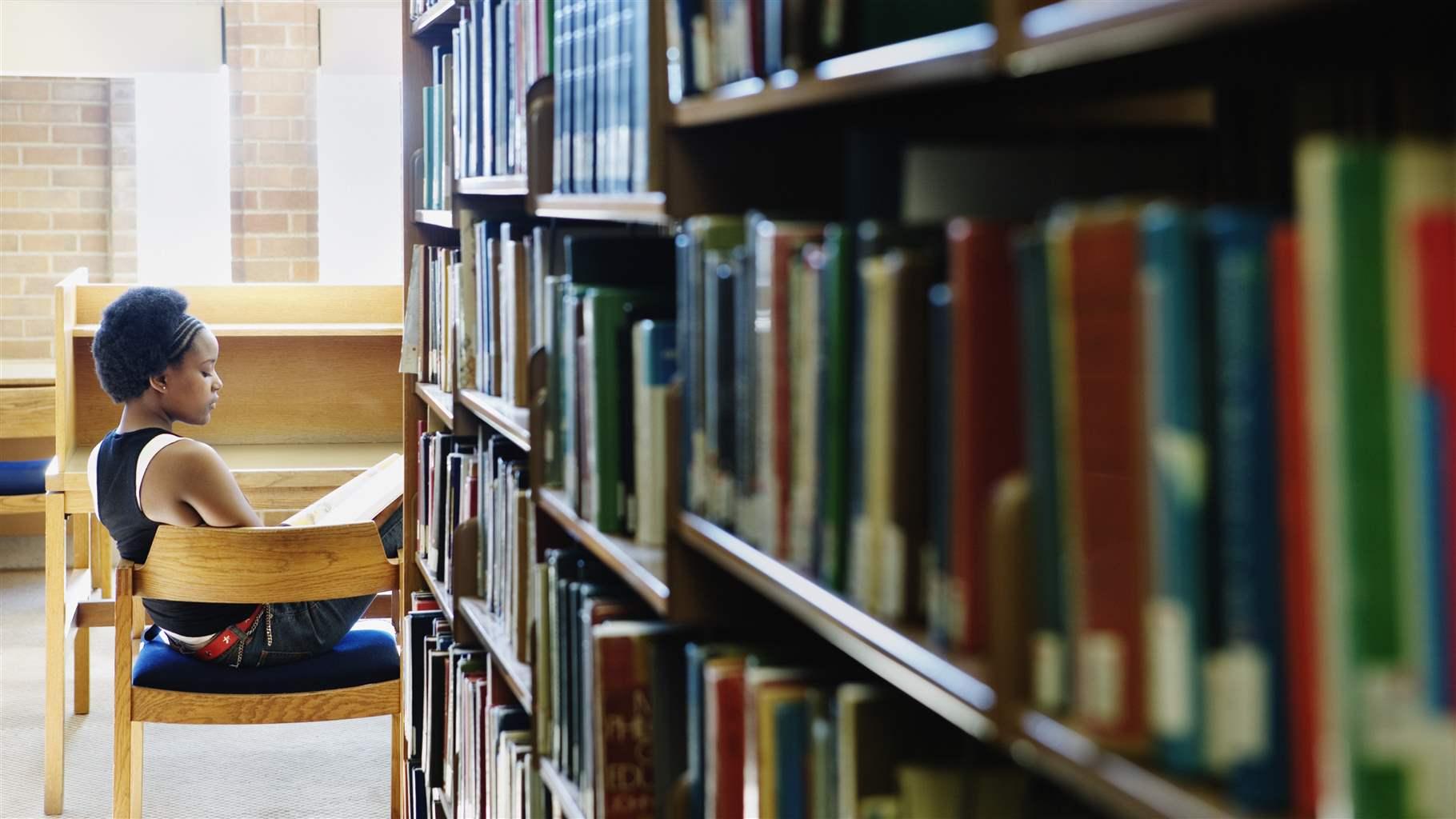 Fanta Traore leads The Sadie Collective, an initiative that focuses on mentoring and increasing representation of Black women in economics. For Pew's "After the Fact" podcast's latest season, "Race and Research," Traore discussed her career journey and how her organization is working to enhance diversity in the quantitative sciences fields.
This interview has been edited for clarity and length.
Q: When looking at representation in the field of economics, what are the numbers?
A: The numbers are discouraging. In the U.S., from 2015 to 2019, for the 33,000 White women who study economics at the undergraduate level, there were only 600 to 700 Black women. When looking at those pursuing Ph.D.s in economics, only four out of 1,200 people are Black men or Black women on an annual basis. For women of color, it's about 12 in total: eight Latinx-identifying women, four Black women, and zero Native American women.
Q: Why do these numbers matter when it comes to doing research and creating policy?
A: Greater diversity is important for a number of reasons. One consequence of a lack of diversity is groupthink, which can occur when only people with similar experiences make decisions at the table. This results in missing key insights that can better inform how the economy is governed.
Q: What's an example of that?
A: A great example is the 2008 economic recession. In a nutshell, the crisis occurred due to subprime mortgage lending—high-interest rate loans—given mostly to people in Black communities. If the Federal Reserve, which governs the U.S. economy, had employed a more diverse set of economists, better policymaking might have ensued and prevented one of the largest economic crises in history.
Q: Can you provide more context on how groupthink affects policymaking and research?
A: When explaining groupthink, I turn to the research conducted by the late Katherine W. Phillips, an American business theorist and former senior vice dean at Columbia Business School. Phillips' research looked at how homogenous versus heterogeneous groups solve problems. She found that the homogenous group—where groupthink occurs—will find a solution quickly and think they're doing a great job. The heterogenous group takes longer to find a solution, often with the perception that it's not doing well, but gets to better results.
It's like going to the gym. If you go to the gym, then turn around and leave without putting in any work, you can still say you went to the gym, but you won't get any results. On the other hand, if you go to the gym and put in the time and effort, you may be uncomfortable and it may even be painful—but you'll get results.
When it comes to finding solutions to real-world problems, it's important to recognize that we might find ourselves having uncomfortable conversations. But those conversations will lead to beneficial results for the larger whole. That's why there's a need for more young women of color in the economic space, and that's where The Sadie Collective comes in.
Q: Tell us more about The Sadie Collective, its mission, and the meaning behind the name.
A: As someone who grew up in New York City and attended Howard University (an HBCU, or historically Black university) in Washington, D.C., working at the Federal Reserve was a stark change for me. At economics conferences, I'd often be the only Black woman in attendance. While I felt isolated, I learned that I was not alone in that regard, because other Black women in the field felt similarly. One of those women was Anna Gifty. Together, we co-founded The Sadie Collective out of a desire to build community.
Q: Where did the name come from?
A: We named The Sadie Collective for America's first Black Ph.D. economist, Sadie Tanner Mossell Alexander, who got her doctorate in 1921. While Sadie didn't get the chance to practice her work as an economist, she did pave the way with her critical economic questions.
Q: And what's the collective's mission?
A: This community grew into a bigger initiative that now supports young Black women's careers in economics. We do this via a pathway that serves four key groups: high school, undergraduate, and graduate students, and young career professionals. We also have a fifth group, allies, because when only four Black women are getting Ph.D.s in economics annually, allies are critical to helping them thrive, whether that be in the form of role models to show what an economics career can look like or mentors in the workplace.
Q: What originally drew you to economics?
A: Growing up in New York City, one of the most diverse—and segregated—cities in the world, brought up a lot of questions for me related to opportunity and resource distribution. The true turning point for me, though, was during a summer program at Princeton when a policymaker introduced the concept of economic research through her work in ending a food desert in Harlem. I immediately wanted to learn more, so I went back to Howard and declared a second major in economics—in addition to my already-declared major of political science. This meant a mad dash to take nearly 10 extra classes, but it was one of the best decisions I made.
Q: What would you say to young women who are thinking of entering the field?
A: My first piece of advice would be to not get discouraged by your early experiences; the field of economics is so much more than Economics 101. Go straight to the interesting questions that drive you. Look up journal articles and see what economists are saying about them.
My second piece of advice would be to remember that women bring forward a unique perspective, and women economists have shown there's a lot to learn by looking at the intersection of economics with other fields.
To me, economics means that everyone gets to have their full potential and humanity realized because they have their safety needs met, their physiological needs met, and are able to freely exist in the world. It's certainly my hope to help women pursue their aspirations in this way.