FDA Must Stamp Out Sales of Illegal Regenerative Medicine Products
Stem cell injections, other unproven treatments have injured more than 300 patients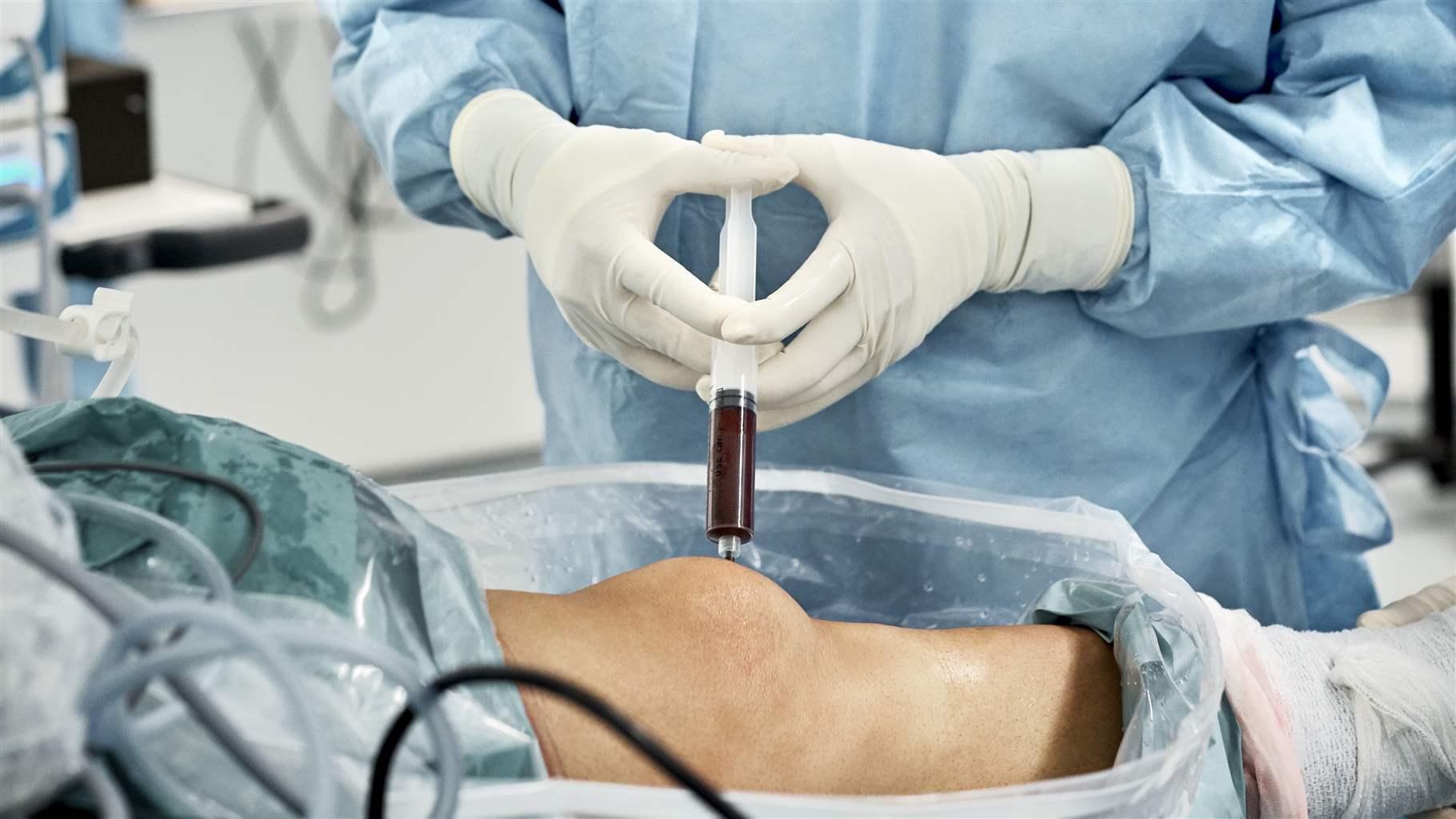 The Food and Drug Administration has pledged that after May 31, 2021, the agency will broadly enforce requirements that developers of regenerative medicine products—therapies intended to repair or replace damaged cells, tissues, and organs—follow relevant approval rules for new drugs, medical devices, and biologics. FDA's increased enforcement comes not a moment too soon: Hundreds of businesses continue to sell unapproved—and unproven—regenerative therapies directly to consumers, leading to patient injuries and deaths.
New research by The Pew Charitable Trusts underscores the need for aggressive FDA enforcement against such businesses and for the agency to monitor online consumer reviews for signs of potentially dangerous products that need investigation. Pew found that from 2004 to September 2020, at least 360 people were reportedly harmed by regenerative therapies not approved by FDA nor offered through clinical trials. The products involved were often derived from cells taken from patients or donated sources, such as umbilical cord blood and placental tissue. Individuals suffered injuries including life-threatening infections, blindness, cardiac arrest, and the growth of tumors and lesions. In at least 21 cases, patients died.
To identify such incidents, Pew analyzed medical literature; submissions from patients, companies, and others to FDA's adverse event reporting system; government publications; news articles; and online consumer reviews of stem cell businesses. The 360 cases probably represent just a fraction of the actual total. Even for legal medical products, many adverse events do not get reported to FDA. Businesses selling unapproved products are especially unlikely to tell the agency or other authorities about patient injuries.
Our findings suggest that FDA's recent efforts to reduce the marketing of unapproved therapies have been helpful but not adequate to protect patients. In 2017, the agency provided a detailed framework and guidance to help regenerative medicine businesses meet product approval requirements and gave them three years to come into compliance. Officials later extended the deadline to May 31, citing the coronavirus pandemic. Over this period, FDA sent letters to more than 350 companies and individual providers, warning that their products may violate the law, and sought legal injunctions against a handful of clinics.
Despite these steps, patient injuries and troubling business practices remain too common. Pew found reports of 59 people who suffered adverse events (undesirable patient experiences associated with the use of medical treatments) since 2017. Clinics continue to market unapproved therapies, including exosomes derived from stem cells and platelet-rich plasma, which is marketed as a regenerative intervention and considered a blood product by FDA. Businesses have also added COVID-19 to the long list of diseases and health problems that they allege their regenerative products can treat. Such marketing often lures very sick and desperate patients to try costly therapies that haven't been proven effective but can lead to serious and even fatal consequences.
FDA monitoring of online reviews could aid oversight
FDA should also consider looking for adverse event reports in online reviews for regenerative medicine businesses and use this data to inform its enforcement priorities. The agency has acknowledged that despite variability in the quality of such reviews, social media monitoring could speed detection of potential medical product safety problems.
Pew's research tested this hypothesis, examining consumer reviews on Facebook, Google, and Yelp for stem cell businesses in a database compiled by Leigh Turner, a bioethicist who studies the direct-to-consumer stem cell market. We identified 21 likely cases of patient harm linked to unapproved regenerative products. Most of the reviews (18) were published from 2018 to 2020, with the earliest posted in 2014. By contrast, we found only five likely cases submitted to FDA's MedWatch reporting system, the most recent arriving in September 2018.
The 21 online reviews described harms such as serious infections, pain, loss of mobility, and severe allergic reactions. One consumer wrote about contracting "an infection which required 6 days of hospitalization, 2 emergency surgeries, 6 weeks of IV antibiotics and 6 months of oral antibiotics." Another reviewer recalled that on "Day 5 after my stem cell in my lumbar spine, I woke up in the most severe pain of my life. I couldn't walk and was bed ridden for 8 weeks." All of the patients said they had received stem cell or platelet-rich plasma products, and 14 indicated that the therapies were administered by direct injection, often to knees, elbows, or other joints.
High adverse event rate for stem cell injections
The majority of the reported adverse events that Pew identified came from a study published in January 2021 that reviewed an insurance company's medical records for 2,964 customers who received stem cell injections to treat osteoarthritis—a condition for which there is no FDA-approved stem cell product. The records revealed that 242, or 8%, of these patients had problems such as tumor formation, infection, and pain; 82 people were hospitalized. The author also found that adverse events were four times less likely among osteoarthritis patients who got injections of steroids or fluids instead of stem cells.
Many consumers have shown interest in regenerative medicine's potential to treat disease and heal injuries, but widespread sales of unproven products threaten patient safety. FDA must enforce the law to eliminate marketing of unapproved products and ensure that developers of cell- and gene-based therapies conduct clinical trials to demonstrate that their interventions are safe and effective. To support its enforcement work, the agency should encourage consumers and clinicians to report adverse events and monitor for potential cases of harm described in online reviews. These steps will help FDA more efficiently root out risky products and foster a safer regenerative medicine marketplace for patients.
Liz Richardson directs The Pew Charitable Trusts' health care products project.