New Plan Recommends Nature-Based Solutions to Manage Stormwater Flooding in North Carolina
Comprehensive planning and government leadership are key to increasing resiliency statewide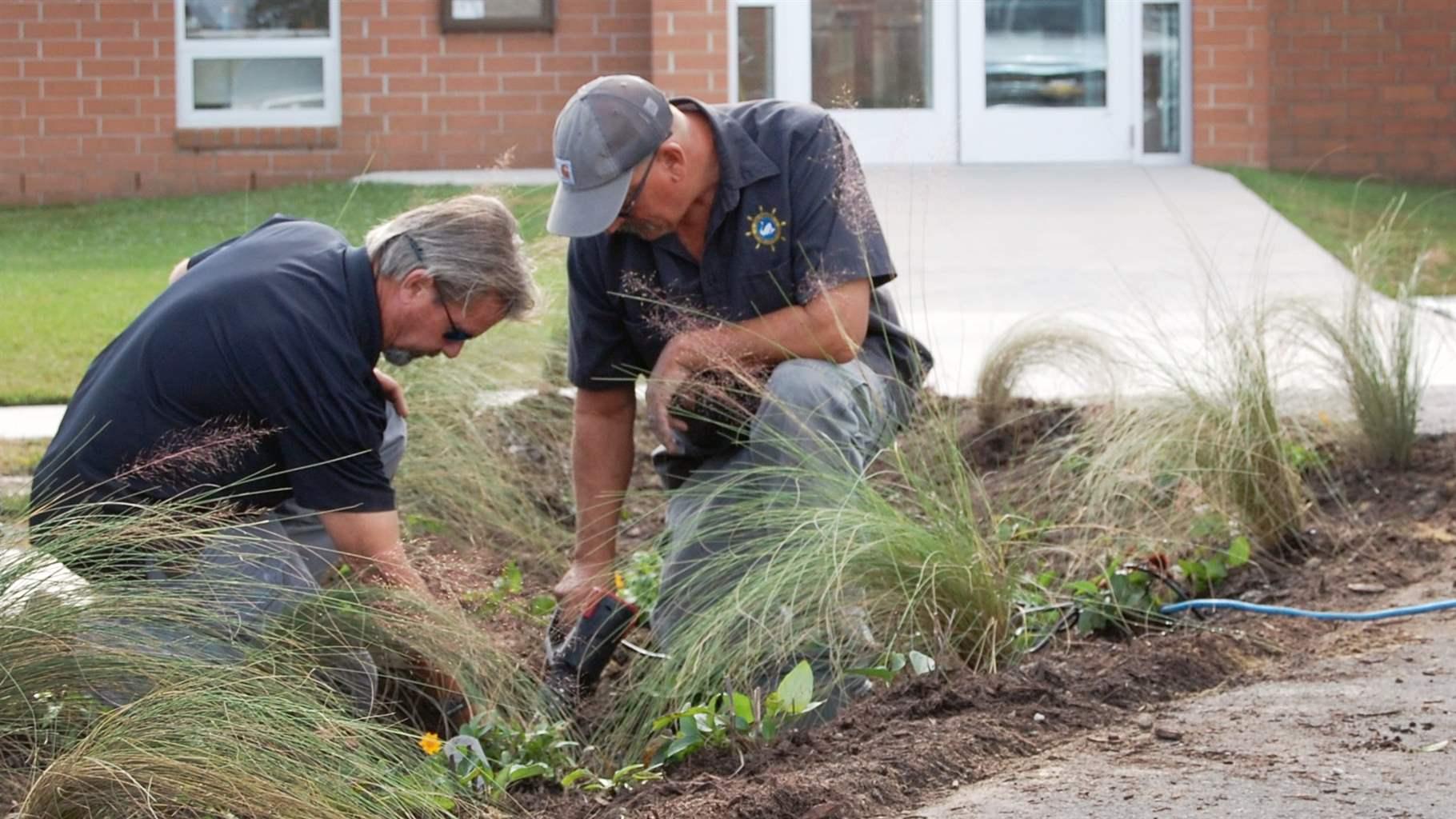 North Carolina, like many states, has seen an increase in heavy rainfall events. In fact, 2020 was the state's second-wettest year on record, with more intense and frequent rainstorms that inundated neighborhoods, damaged infrastructure, and disrupted local economies across the Tar Heel State.
Now the North Carolina Coastal Federation (NCCF) has released a blueprint for how state and community leaders can better manage stormwater flooding using nature-based solutions. "The Action Plan for Nature-Based Stormwater Strategies," developed with support from The Pew Charitable Trusts, outlines the policy change, educational resources, community technical assistance, and continued research needed for state and local leaders to maximize the benefits of nature-based solutions.
Conventional stormwater approaches and traditional development that relies on concrete and asphalt cause rainwater to run off these surfaces, contributing to flooding and carrying pollutants into waterways. Nature-based solutions that preserve and replicate natural hydrology, such as backyard rain gardens and large-scale watershed restoration and land conservation projects, help capture and filter stormwater near where it falls. These are economical and effective approaches to reducing flooding and improving water quality at the same time. That is why the state's Climate Risk Assessment and Resilience Plan, released this past summer, also calls for the immediate implementation of nature-based projects to blunt the impacts of more intense and frequent storms.
The NCCF Action Plan was informed by four stakeholder working groups that began meeting virtually in March 2020 to identify ways to expand the use of natural stormwater management in new construction, stormwater system upgrades, roadways, and agricultural and forest land. The groups, consisting of regulators and practitioners, environmentalists and developers, local government representatives, and state agency officials, met to develop recommendations for a more ambitious and uniform approach to reducing flood risk and improving water quality. Key themes of these findings and recommended actions are described below.
State and local governments must lead by example
The work groups called on state and local governments to consistently encourage nature-based stormwater strategies in new construction, especially in community, housing, and infrastructure investments.
An innovative capital improvement project in the coastal town of Swansboro offers a model for using low-impact development to multiply benefits. A Town Hall stormwater retrofit incorporated permeable pavement and created a bioretention area to capture and treat stormwater runoff, qualifying for additional state funding for water quality projects. The design also benefited local businesses by adding 70 parking spaces downtown and included signage explaining the purpose and benefits of nature-based flood mitigation.
The Action Plan stresses that state-funded projects should also prioritize nature-based solutions in construction to make investments more flood-ready and to prevent flooding downstream. State agencies can empower communities by providing accessible resources, technical assistance, and guidance to help local officials identify opportunities to use appropriate nature-based designs.
Education, outreach, and training are key
The Action Plan highlights the need to train and educate planners, engineers, and state and local officials about nature-based solutions. This can be achieved through government partnerships with professional organizations and academia, such as those underlying North Carolina State University's Stormwater Engineering Group and the Chesapeake Bay Landscape Professional certification.
In western North Carolina, the Sierra Nevada Mills River brewery is a good illustration of a project that employed nature-based solutions. Architects, engineers, and others set out to create a sustainable facility, and state stormwater officials provided strategies to optimize water retention, including using permeable pavement, rooftop rainwater collection, and native plants throughout the grounds. The Mills River facility demonstrates that increased awareness and technical understanding of nature-based solutions across professions is key to making these practices standard for construction projects and land management decisions.
Establish a statewide watershed management framework
The work groups also emphasized that a statewide watershed management framework is critical to improving disaster resilience. With watershed-scale planning, officials can account for all the factors that influence flooding, which in turn should lead to coordinated decisions with positive results for communities upstream and downstream.
To start, the Action Plan urges a watershed-scale approach to recovery planning already occurring in the areas affected by Hurricanes Matthew or Florence. Next, the blueprint recommends interagency effort to replicate that framework and roll it out statewide. The Iowa Watershed Approach and the Minnesota Water Management Framework have had success with this model. In North Carolina, watershed planning and coordination could inform state infrastructure investments, encourage effective placement of nature-based solutions, and identify additional funding opportunities.
From planning to action
By following the Action Plan, officials and communities throughout North Carolina can harness the benefits and power of natural flood protection to support continued economic growth and create a more resilient future.
Yaron Miller is an officer and Kristiane Huber is a principal associate with The Pew Charitable Trusts' flood-prepared communities project.