State Leaders Share Flood Mitigation and Resilience Strategies
Pew webinar highlights need for collaboration and long-range planning to protect communities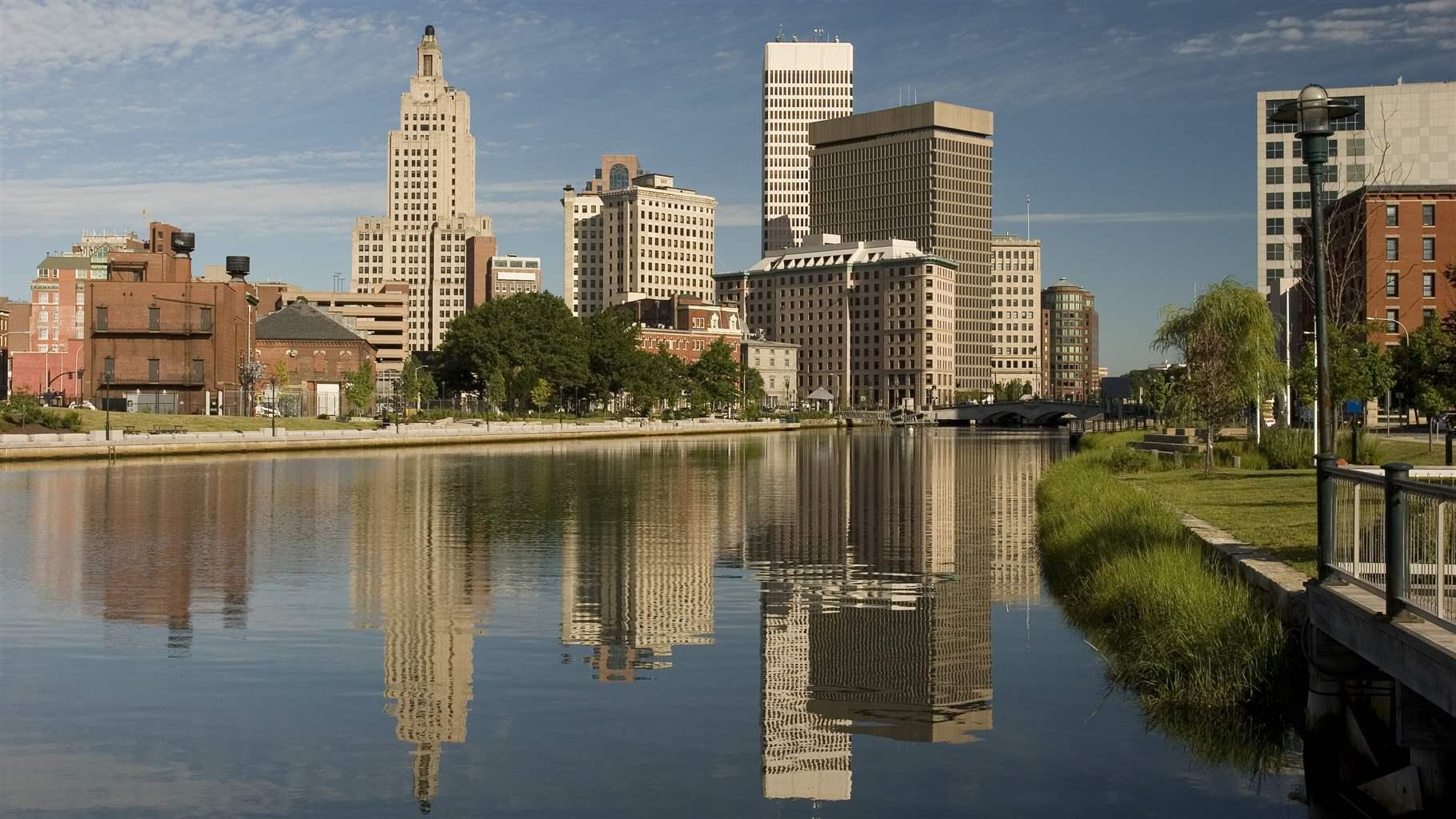 Since taking office Jan. 20, President Joe Biden has made clear that climate resilience is a priority for his administration. That's welcome news for people across the U.S. who have endured severe weather events driven by climate change. In fact, many states have already made progress developing and implementing comprehensive strategies to mitigate the impact of rising seas and more intense storms.
On Jan. 21, leaders from New Jersey, Rhode Island, and Wisconsin participated in a webinar hosted by The Pew Charitable Trusts to describe how they're preparing their states for future climate-related risks. Viewers from across the country representing state, federal, and local governments and nongovernmental organizations joined the discussion—titled "Flood Resilience in the Year Ahead: State Innovation and Opportunities"—which was led by Dan Lauf, a program director for the National Governors Association's Center for Best Practices.
In Wisconsin, an onslaught of floods in recent years that were once considered 100- or 500-year events led officials to the realization that they must prioritize resilience, Lieutenant Governor Mandela Barnes said during the session. So in October 2019 Governor Tony Evers instituted the Wisconsin Climate Change Task Force and tapped Barnes to lead the work. The task force released a report in December with dozens of recommended actions, including the creation of an Office of Environmental Justice—because socially and economically vulnerable communities tend to bear the brunt of natural disasters—and the development of a statewide resilience plan.
Barnes stressed that producing an effective resilience plan requires frank conversations among people from a range of backgrounds to identify common ground and agree on solutions.
New Jersey Chief Resilience Officer Dave Rosenblatt outlined his state's multifaceted approach to address the impact of future flooding and sea level rise through regulatory reform, interagency collaboration, and a comprehensive resilience plan. Extreme disasters such as Superstorm Sandy in 2012, Rosenblatt said, highlighted the need to plan for an expected increase in more-severe weather events through the year 2100. The state is prioritizing regulatory changes, for example around land use and development, and a strategy to prepare for storm impacts 80 years from now.
With coastal and inland flooding a concern across the state, Rosenblatt said that educating residents and other stakeholders about the science is an important part of advancing the work.
Rhode Island Chief Resilience Officer Shaun O'Rourke told the audience that his state is connecting with municipalities on resilience planning and identifying ways to access funding or remove barriers to mitigation. Those goals are being realized in part through the state's Municipal Resilience Program, which has a 33% participation rate. The program helps communities prioritize and develop project plans so local leaders can access funding and financing tools to jump-start their work.
O'Rourke added that although economic recovery and resilience are often talked about separately, communities and states that are more climate-resilient will be better for business, including by creating and growing jobs in green infrastructure, mitigation, and similar sectors.
You can watch the full 60-minute program recording here.
Laura Lightbody is a director and Sarah Edwards is a senior associate with The Pew Charitable Trusts' flood-prepared communities initiative.