FDA Proposal Will Not Sufficiently Curb Injudicious Use of Antibiotics in Food Animals
Long-awaited concept paper lacks specificity, urgency for establishing clear duration limits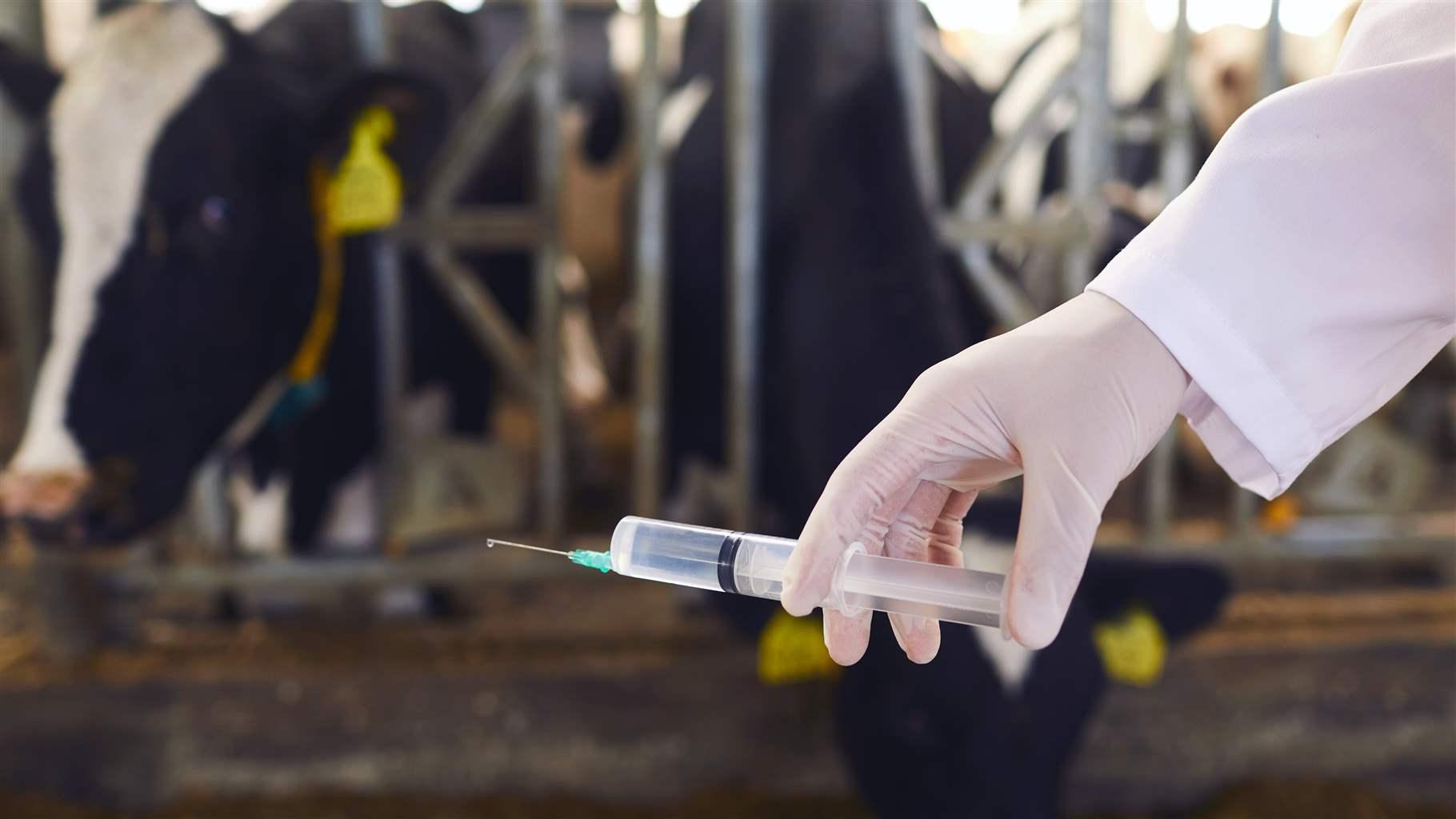 This piece was updated on March 23, 2021 to reflect the deadline to submit public comments
The Food and Drug Administration published a concept paper in early January that describes a preliminary proposal for how the agency will ensure that companies developing antibiotics for administration to animals establish defined, evidence-based durations of use for all medically important antibiotics.
Duration limits are an essential component of the fight against antibiotic-resistant bacteria, often called superbugs, because antibiotic use in any setting contributes to the emergence of such bacteria. However, many antibiotics that are also medically important for people can be given for very long or undefined durations in food animals, meaning that they can be given for weeks or months or even indefinitely throughout the animal's life span
The proposal represents an important first step toward achieving the action items outlined in FDA's five-year plan to improve antibiotic use in food animals, but it misses the mark in several areas:
Timelines for policy implementation are too long. The lengthy timelines outlined in the concept paper lack the urgency that combating antibiotic-resistant superbugs demands. As proposed, company sponsors of drugs used in animals would have six years or longer to either establish duration limits for their antibiotics or withdraw them from the market. This timeline is twice as long as FDA allotted for the implementation of Guidance for Industry #213 in 2013. That effort ended the use of antibiotics for animal growth promotion and expanded veterinary involvement in antibiotic use on the farm. Further, the concept paper does not spell out any specific enforcement or agency action if companies do not meet the timeline. That would further limit the policy's effectiveness and undermine the agency's commitment to rapidly advancing antibiotic stewardship in production agriculture.
Undefined standards and sweeping discretion undermine policy. The agency's approach allows drugmakers to use imprecise standards—such as animal age or body weight—in place of a specific duration limit for an antibiotic's use. The policy also could give prescribing veterinarians expansive discretion to administer medically important antibiotics without evidence-based limits pre-specified on the label. This approach would effectively undermine the scientific rationale for applying a duration limit to antibiotic drug use in the first place, substituting potentially subjective decisions by veterinary prescribers instead of fixed guidelines based on peer-reviewed, scientific research. The policy leaves veterinarians with little data or clinical information on which to base prescribing decisions.
FDA's approach is incomplete in scope. Finally, FDA's proposal does not include a plan to ensure that drug sponsors supply fixed, evidence-based duration limits for antibiotics used to treat medically complex diseases in food animals, such as anaplasmosis and liver abscesses. These diseases currently drive a concerning amount of antibiotic use in food animals, and the paper does not provide any guidance for evaluating the adequacy of judicious antibiotic use practices for either disorder or solicit additional information on alternative management practices to minimize the need for antibiotics in the first place. With these omissions, FDA ignores a critical source of long-term injudicious antibiotic use and effectively sustains the status quo.
Pew encourages FDA, the incoming commissioner, and agency leadership to work closely with public health and academic stakeholders to establish clearer and more robust guidance to sharply limit the time and conditions under which medically important antibiotics may be administered to food animals. Meaningful progress in this arena is essential to ensure judicious use of antibiotics in agriculture and to protect the U.S. from the growing threat of antibiotic-resistant superbugs.
The agency is seeking public comment on the concept paper until June 11.
David Hyun, M.D., works on The Pew Charitable Trusts' antibiotic resistance project.