American Democracy Can Be Found at the Library
Libraries remain trusted places to learn and exchange ideas
American Democracy Can Be Found at the Library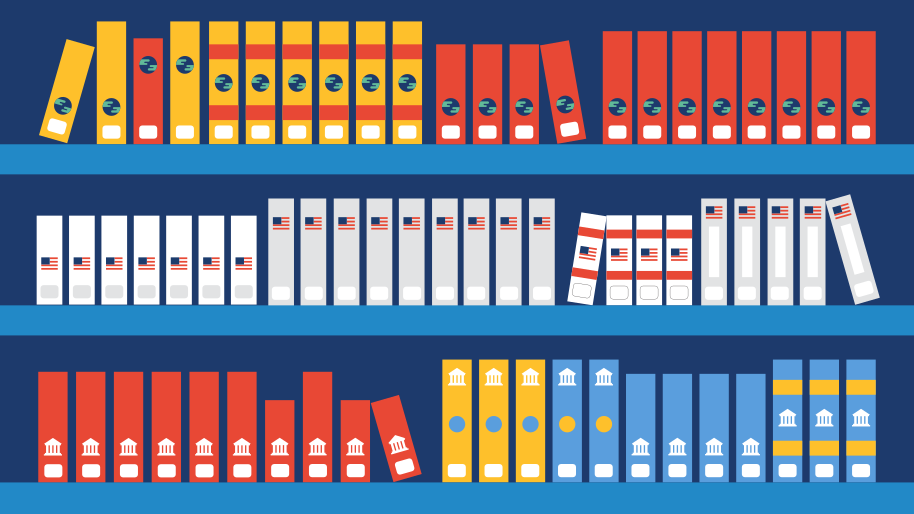 If you were one of more than 46% of adults in the U.S. who used a public library or bookmobile in the past year, you can thank Benjamin Franklin.
Maybe it's no surprise that one of the famous framers of the Constitution was behind the country's first libraries. After all, Franklin helped create our democratic republic, and libraries bolster some important aspects of American democracy.
One is equal access to information. That was partly what Franklin had in mind in 1731, at age 25, when he encouraged some friends to store their books in one place so they all could share them. The group, the Library Company of Philadelphia, also pooled money to buy more books and expand the collection, a practice that made particular sense when books were expensive and rare.
But Franklin also thought the general public — not just rich people — should be able to read a broad range of books. In 1786, he donated a collection of books to a town in Massachusetts named, appropriately, Franklin. Residents decided that anyone who lived there should be able to borrow the town's namesake's books for free. And so the first public library in the U.S. was born.
Modern-day libraries have continued to realize Franklin's vision. Carla Hayden, who was sworn in as the 14th librarian of Congress in 2016, calls the idea that anyone can tap into the knowledge contained in books a "great equalizer and unifier."
But although libraries offer information, Hayden adds, they do not interpret it: There may be a book on a shelf arguing one thing, and a book with an opposing idea next to it. "The books battle it out," Hayden says, and readers form their own opinions. She calls the process "democracy in action."
That libraries offer unbiased access to information builds trust among library patrons, says Hayden. Sure enough, the Pew Research Center finds that nearly 8 in 10 Americans feel that public libraries help them find information that is trustworthy and reliable.
And today, libraries are at the heart of communities across America. Children attend story time, teens take classes, and residents of all ages attend community meetings there. At times, library buildings have also served as schools and food distribution sites. At some libraries, cardholders can borrow toys, tools, and even traffic cones.
"Today we see libraries as a space to build and develop partnerships in our community," says Julius C. Jefferson Jr., the president of the American Library Association. He notes that libraries play an important role in workforce development, addressing the digital divide and developing young leaders.
At their core, libraries uphold the principles of American democracy, says Jefferson: intellectual freedom, First Amendment rights, and a commitment to serving all people who come through the doors of the library.
"The library offers the best of who we are, and who we aspire to be as Americans," he says.
Nearly 300 years after Ben Franklin suggested to his friends that they begin "clubbing our books" together in the same room, libraries remain social, trusted places to educate oneself and exchange ideas.