How Minnesota Is Adapting Dental Therapy Education During the Pandemic
Expert and program director discusses COVID-related challenges and critical need for midlevel providers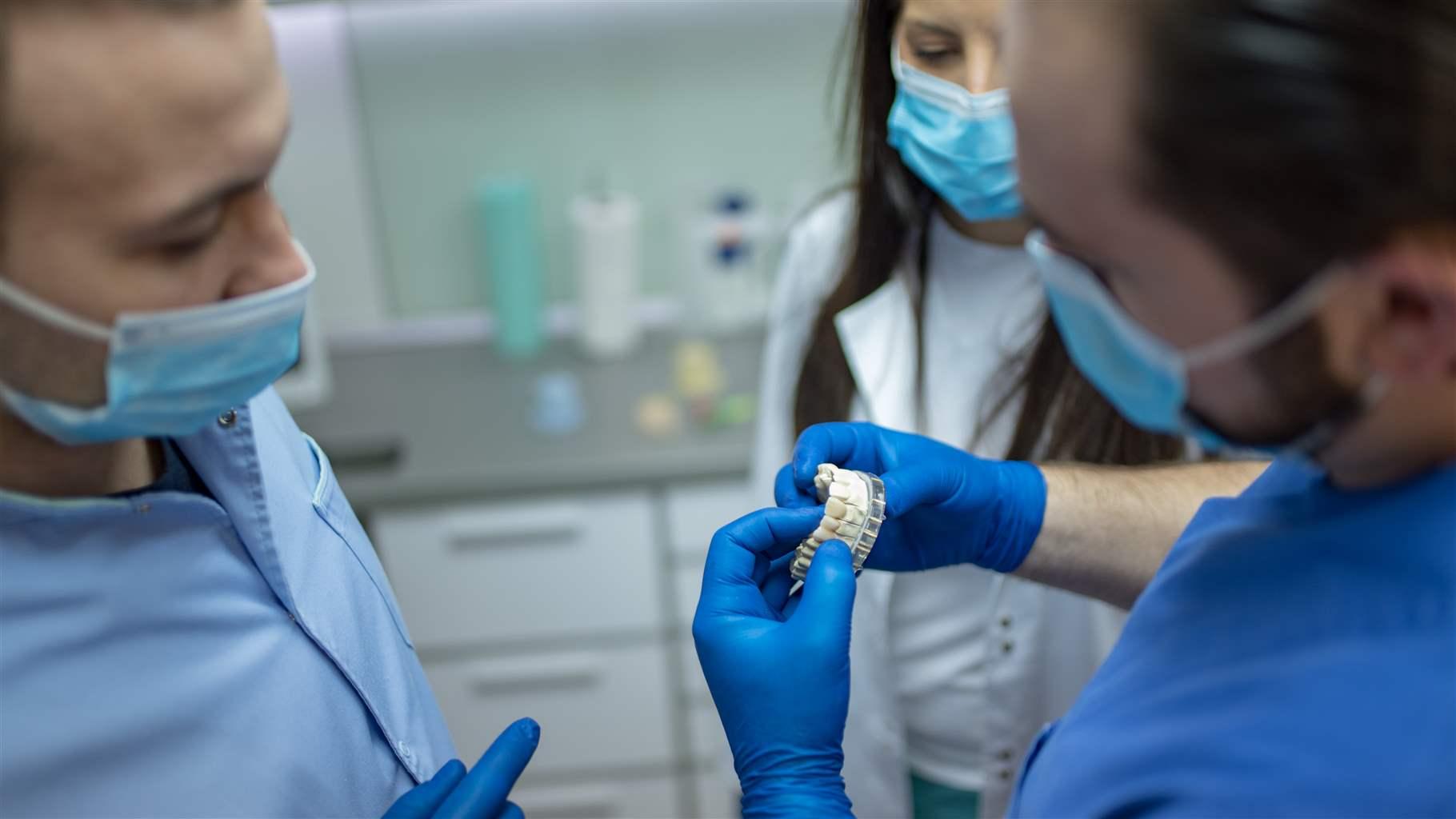 The spread of COVID-19 has created major disruptions for colleges and universities nationwide, but the challenges are particularly complicated for schools that offer dental-related education and training. These programs must determine how students can fulfill clinical requirements while ensuring the safety of patients, students, and faculty.
Although the pandemic is testing schools' resilience, educators are working to ensure that dental therapy programs continue to matriculate and graduate students. That's because once licensed, these midlevel providers effectively expand access to care for underserved populations and are uniquely positioned to help dentists confront COVID-related challenges.
This year, the dental therapy program at the University of Minnesota (UMN) quickly adapted its approach so that students could work during the pandemic. The program, under the direction of Karl Self, D.D.S., MBA, can serve as an example to other schools seeking to safely and effectively train future dental therapists under difficult conditions.
In 2009, Minnesota became the first state to authorize the practice of dental therapy. Today, UMN remains at the forefront of training these providers, educating over 60% of the state's licensed dental therapists.
"It has taken tremendous leadership within the school to figure out how to proceed this fall," said Self, who has served as director of the Division of Dental Therapy since the program was created more than a decade ago.
After the pandemic hit earlier this year, school officials were able to modify and maintain high-quality training, in part because of flexibility granted by the Commission on Dental Accreditation, the nation's sole accrediting agency for all dental and dental-related postsecondary educational programs, and the state's Board of Dentistry.
According to Self, the biggest obstacle has been determining how to safely conduct classroom or preclinical labs as well as clinical labs with direct patient care. The school must ensure that all dental therapy students obtain the clinical competencies required for graduation and their state licenses. At the same time, rigorous infection control policies must be maintained for providers and patients, including strict social distancing measures. Self anticipates that the program will include additional clinical lab sessions to ensure that all safety standards are met.
Despite the myriad complications created by the pandemic, the university has maintained its commitment to training dental therapists and expects current students to remain on track. Self said school leadership does not anticipate that COVID-19 is going to affect graduation timelines or the length of the program for the class of 2021.
Educators in the field know they must continue training dental therapists during the pandemic, because these providers are in high demand. They can help dental practices confront COVID-related financial and clinical obstacles and provide a less expensive approach to delivering services. Increased use of dental therapists means that dentists can focus on the more difficult procedures that require their more advanced skills.
"In these challenging times, it's even more important for the dental profession to work in an efficient and cost-effective manner. And the reality is that most offices that utilize dental therapists do better financially," Self said.
As one of the first states to adopt dental therapy, Minnesota has been a leader in implementing this profession. Other states can learn from its experience, both generally and in responding to the risks and challenges posed by the pandemic.
For example, use of dental therapists could help offset increased costs for personal protective equipment and expensive enhanced infection control procedures. Studies in Minnesota and elsewhere have found that practices employing these providers report increased productivity and cost savings.
The experience in Minnesota also has demonstrated that practices that employ dental therapists have expanded access to care for underserved populations and increased their number of patients on public insurance programs. Research has long shown that people living in rural areas, low-income families, the uninsured, communities of color, people with disabilities, and certain age groups encounter the greatest barriers to receiving dental care.
"It was already very difficult for disadvantaged populations to access oral health care—even urgent care—before the pandemic. Now it's even harder," Self said. "However, there could be a true opportunity now for systemic changes that may reduce some of the disparities that exist."
All dental therapists are trained in minimally invasive dental techniques, which have become essential during the pandemic. Dental providers are at high risk of COVID-19 exposure because many procedures use aerosol-producing hand drills that can transmit the virus. Using minimally invasive treatment techniques reduces the generation of aerosols.
UMN's experience during the pandemic and the overall positive impact that dental therapists have had in Minnesota demonstrate that developing and launching new dental therapy programs is possible and necessary. Colleges and universities can feel confident that demand for these programs will continue and that dental practices will be eager to hire new graduates.
Kristen Mizzi Angelone is a senior manager and Allison Corr is a research officer with The Pew Charitable Trusts' dental campaign.