Limited Reporting of Adverse Events Tied to Regenerative Treatments Leaves Consumers Vulnerable
FDA should increase transparency and tighten regulation of these interventions to protect patients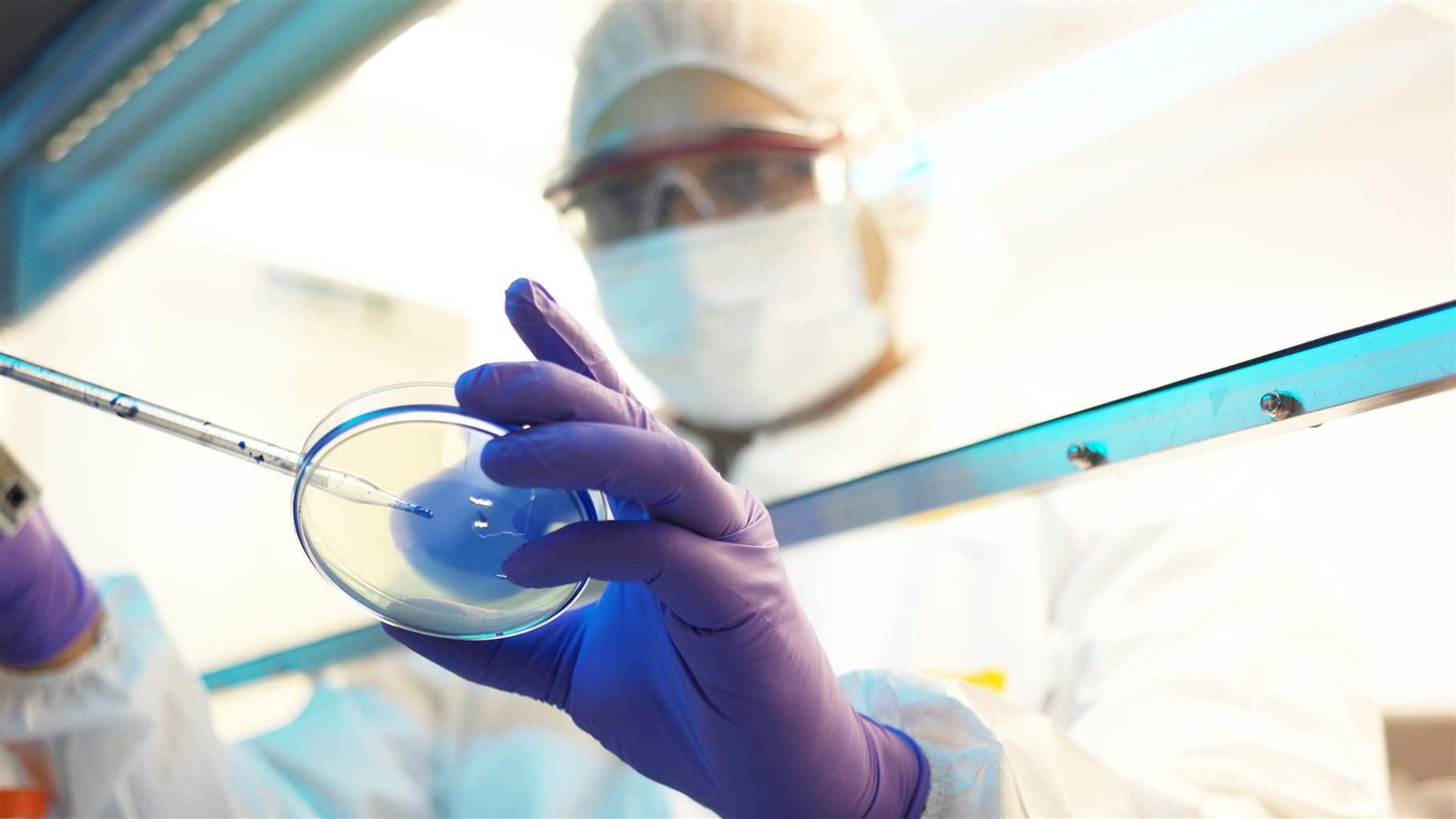 Editor's note: This was updated on July 31, 2020 to clarify when FDA's regulatory framework for regenerative medicine products takes effect.
The Food and Drug Administration (FDA) has taken a series of actions in recent years to crack down on businesses marketing high-risk, unapproved regenerative medicine interventions, including unproven stem cell treatments, but more needs to be done to ensure consumers are protected.
The proliferation of clinics offering these interventions—more than 700 in the United States—poses a significant risk to public health and has led to multiple instances of patient harm, including blindness and life-threatening infections. Although FDA's efforts so far are encouraging, additional steps can be taken to fully address the risks posed by businesses marketing these products.
In particular, better reporting by patients and physicians of adverse events caused by unapproved stem cell interventions will help FDA and other regulatory authorities identify the riskiest practices and take targeted action to protect patients.
Cracking down on those selling harmful interventions
In June, FDA sent a warning letter to Las Vegas-based EUCYT Laboratories LLC for marketing a range of unapproved regenerative products derived from umbilical cord blood, amniotic fluid, and other human cells and tissues. The company said the products could treat or prevent various diseases and conditions, including COVID-19.
According to the letter, one of the company's "exosome" products caused multiple serious adverse events in patients in Nebraska late last year, including severe infections requiring hospitalization. Exosomes are small, membrane-enclosed vesicles, or "packages," of materials released by individual cells. They are thought to play a role in cell communication or molecule transmission. Researchers are studying them for a variety of potential clinical applications, but FDA has not yet approved any exosome products.
Other companies also have marketed unapproved exosomes to patients. Last December, the agency issued a general safety alert, noting that multiple clinics that manufactured or marketed illegal stem cell products had begun offering exosome treatments and warning the public that these approaches had not been evaluated for safety or efficacy. FDA then wrote to another firm, Kimera Labs in Miramar, Florida, noting that the company had been marketing exosomes to treat diseases or conditions such as Parkinson's, multiple sclerosis, brain injuries, diabetes, stroke, and spinal cord injuries.
Such efforts to enforce regulations for businesses marketing potentially dangerous interventions will likely expand significantly next year, when the agency's regulatory framework for regenerative medicine products takes full effect. In 2017, FDA released four guidance documents to clarify how it would regulate this burgeoning field and more clearly delineate which products must be reviewed before they go on the market.
At the same time, the agency granted businesses three years of enforcement discretion to give manufacturers time to comply with the new regulatory policy and begin moving their products through the review process. During this period—which was slated to end in November but has been extended for six months because of the COVID-19 pandemic—FDA has taken a risk-based approach to enforcement, acting only against those products that pose a significant safety concern. Since 2017, the agency has filed injunctions against two companies and issued at least 35 regulatory letters to businesses marketing unapproved regenerative products.
Physician and patient reporting vital for unapproved products
Reports of patients being harmed prompted the agency's early actions. For example, in 2019, FDA and the Department of Justice sought and won a permanent injunction against a clinic that injected unproven stem cell products into three women suffering from age-related macular degeneration. The products blinded one and severely damaged the vision of the others.
Reports of such adverse events reach the agency through a variety of channels, including FDA's MedWatch database, which includes mandatory reports from manufacturers, suppliers, and distributors, as well as voluntary reports from physicians and consumers. Because many regenerative medicine products on the market are not FDA-approved, adverse events related to their use are likely to be reported only by patients and their physicians, and even then, only when those individuals know about the database.
This means that adverse events linked to unapproved regenerative products are underreported, perhaps significantly, making it difficult to know how widespread the harm is, or which businesses may be driving the problems. In general, adverse events for all medical products are underreported.
FDA acknowledged this challenge with regenerative therapies in a recent article in the Journal of the American Medical Association and encouraged more thorough reporting by patients and their clinicians. Improved reporting would allow the agency to target enforcement activities more effectively and reinforce the case for tighter regulation of this market. As awareness of the harms grows, fewer patients may be willing to undergo these treatments in the first place.
The agency should consider additional steps to encourage reporting. For example, although the number of consumer reports to the MedWatch database has increased in recent years, patient knowledge of the database appears to be limited. Targeted public awareness campaigns could help boost that knowledge and encourage broader use. The agency also could consider updating the instructions for patients in the MedWatch online reporting system to facilitate easier and more complete reporting of adverse events related to unapproved stem cell products—including essential information on where patients receive these treatments.
Most important, however, will be how effectively FDA—and potentially other regulatory authorities—use adverse event information to target enforcement activities. Once the period of enforcement discretion ends, the agency will need to take aggressive action against possibly hundreds of businesses across the country—including issuing warning letters and, where necessary, seizing products, filing injunctions or pursuing criminal prosecutions to stop the spread of these interventions and protect patients from harm.
Liz Richardson directs The Pew Charitable Trusts' health care products project.