Texas Says Shucks, Let's Give Oyster Growing a Try
As industry begins, operators have a chance to protect environment while meeting consumer demand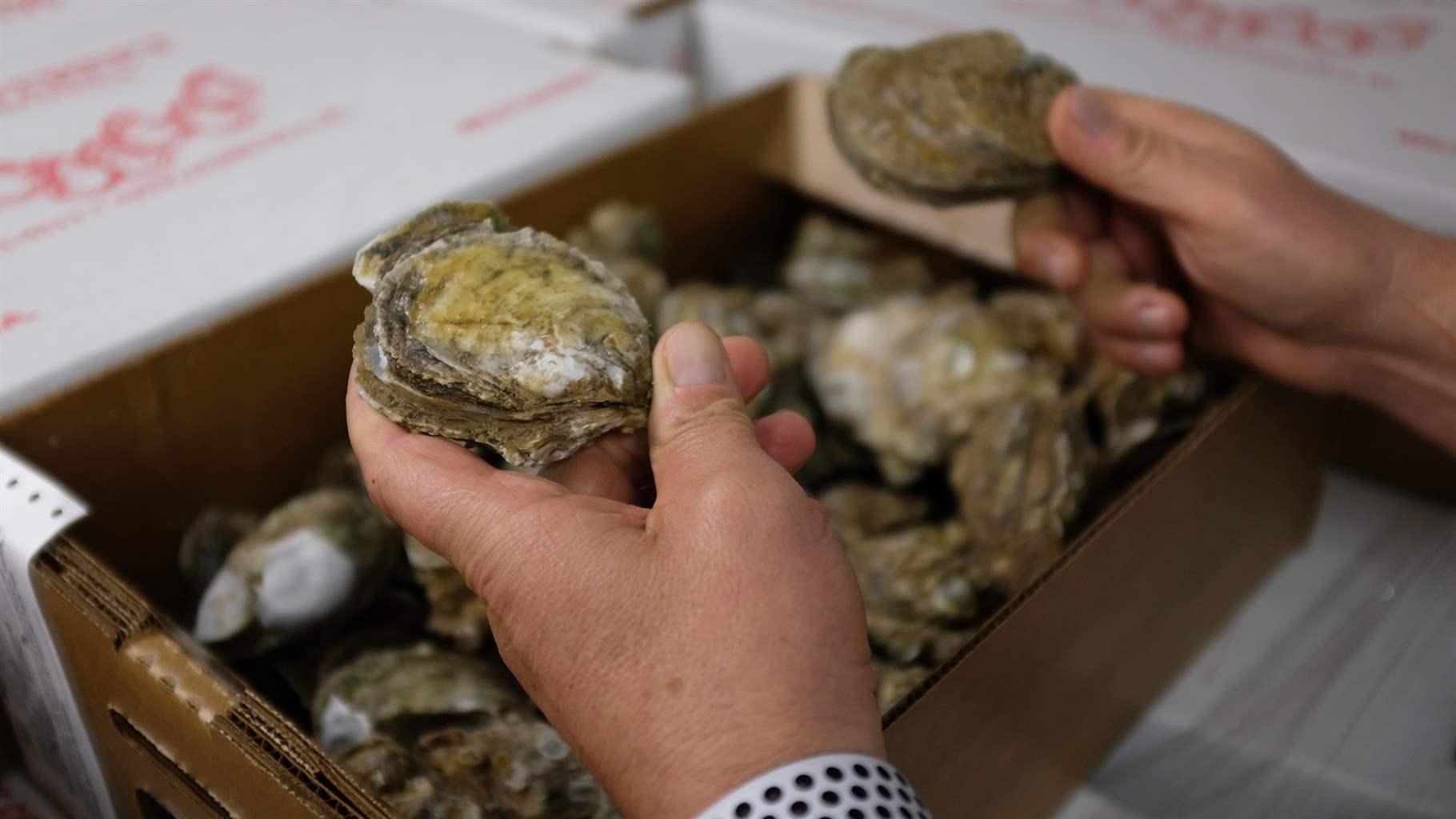 Wild oyster populations are struggling in Texas waters, so state officials want to let people start growing the mollusks off the coast.
To that end, the Texas Parks and Wildlife Commission this week issued rules to guide oyster-growing operations. The guidelines, which take effect in September, are meant to give the new industry a good shot at success while protecting important coastal habitat such as seagrass meadows and natural oyster reefs.
Oyster aquaculture, called mariculture in Texas, introduces native oyster larvae grown in land-based hatcheries into areas of state waters. The mollusks typically mature to market size in cages that float or are suspended in the water.
The Texas oyster industry has been struggling in some regions for more than a decade and statewide since 2015. Oyster populations have plummeted from a variety of factors, including overfishing, hurricanes, drought and floods, and pollution. The state has restricted harvest and taken other steps that are boosting oyster populations. Oyster mariculture, which will become part of recovery efforts, has the potential to satisfy some of the state's consumer demand for oysters and provide economic benefits to coastal communities.
The state's new mariculture regulations include measures to protect the environment. Although scientists do not yet have a full understanding of the ecological impacts of oyster aquaculture on wild oyster populations, there is evidence that mollusk growing can support healthy ecosystems. If done right, oyster aquaculture could enhance coastal environments by contributing some of the benefits that wild oysters do, such as filtering pollution from the water and providing habitat for small fish and other marine life.
Here are some of the new rules that aim to keep oyster aquaculture safe for coastal environments:
Only the native species, Eastern oyster, Crassostrea virginica, can be used; seed or young oysters should originate from close to where they will be cultivated.
Growing operations cannot be located where they could harm important natural areas, including seagrass, mangroves, and bird nesting sites.
The Texas Parks and Wildlife Department will inspect each operation site annually.
Growers must have a plan to secure or remove gear during storms and are responsible for labeling equipment with identification tags and retrieving any lost or abandoned gear.
Texas is the last Gulf of Mexico state to allow oyster aquaculture. In 2019, the Texas Legislature passed HB 1300 to authorize the industry in state waters and instructed the Texas Parks and Wildlife Commission to adopt regulations to guide its development. In other Gulf states, aquaculture operations have been in business for years and in some places have helped stabilize oyster supplies.
By following the guidelines, Texas oyster growers can be good neighbors to their surrounding environments while providing income, jobs, and another source of seafood to coastal restaurants and communities.
Holly Binns directs The Pew Charitable Trusts' U.S. Conserving Marine Life program in the Gulf of Mexico and U.S. Caribbean.