U.S. Needs Better Food Safety Interventions, Starting on Farms
CDC report shows current efforts not meeting goals for foodborne disease reduction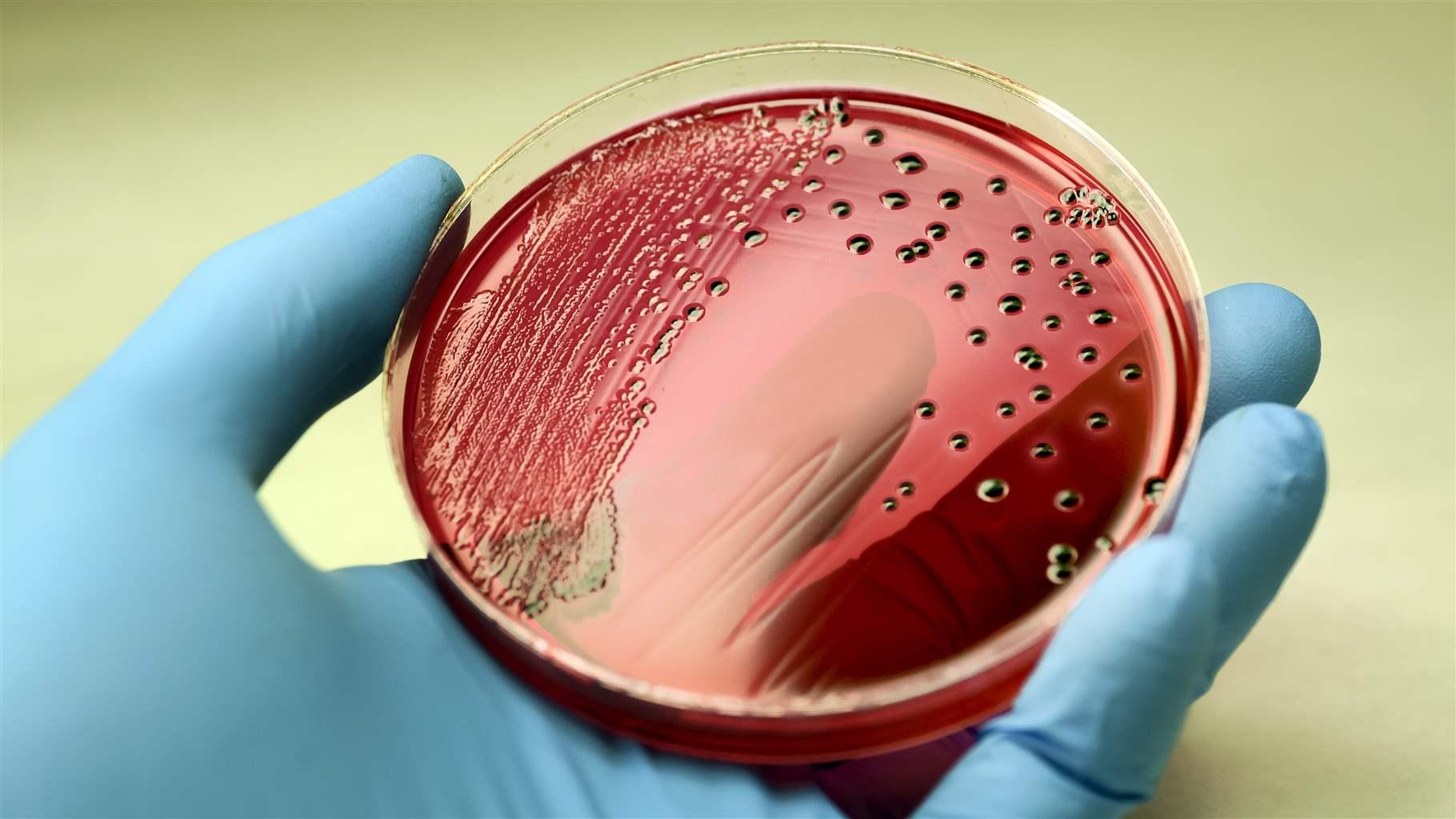 The United States made no progress in 2019 toward reducing illnesses from common foodborne bacteria and parasites, the Centers for Disease Control and Prevention reported on May 1. Infection rates for five of the eight pathogens tracked for the report increased significantly compared with their averages during 2016-18, while three others remained flat. Improvements in diagnostic technology may have contributed to the rise in some incidence rates, the agency said, but that is unlikely to explain all of the growth.
CDC's findings point to the need for better food safety strategies to protect consumers from these preventable diseases. The U.S. is far from achieving foodborne illness reduction targets set a decade ago as part of the nation's Healthy People 2020 initiative, an effort to improve Americans' health through coordinated actions across the federal government. Many foodborne pathogens continue to make people sick at rates equal to or higher than they did 10 years ago.
Federal regulators and food companies should prioritize measures to curb contamination of meat and poultry products and fresh fruits and vegetables, especially given the added strain that the COVID-19 pandemic has placed on the state and local health departments that investigate foodborne outbreaks. Salmonella and Campylobacter, two bacteria commonly associated with meat and poultry, accounted for 70% of the reported 2019 illnesses analyzed by CDC. Contaminated lettuce and other produce also continued to cause large outbreaks. Policies and practices that could reduce these events are within reach.
Target pathogens on farms
Poultry farms can help reduce human illnesses by improving control of Salmonella and Campylobacter in their flocks. The bacteria thrive in the intestinal tracts of chickens and turkeys and can contaminate meat when birds are slaughtered and processed.
CDC's report notes that Salmonella Typhimurium—the serotype or strain of the bacterium that caused the mostinfections in the late 1990s—has steadily declined as U.S. poultry flocks have been vaccinated against the strain. However, other Salmonella serotypes are on the rise and appear to have already spread through much of the poultry industry. For example, Salmonella Infantis infections increased by 64% in 2019, in part because of a 32-state outbreak linked to chicken products from at least 76 different slaughter and processing facilities.
Research by The Pew Charitable Trusts has identified Salmonella interventions that are readily available to livestock operations and that have been shown by strong scientific evidence to decrease contamination and foodborne illnesses. In addition to vaccines, probiotics along with biosecurity programs to promote clean housing and feed are among the effective steps that poultry farms can take to control Salmonella.
And CDC has called for novel approaches. "New strategies that target particular serotypes and more widespread implementation of known prevention measures are needed," the agency advised in its report.
Similarly, the European Food Safety Authority recently published an expert review of on-farm options to control Campylobacter in chickens. They identified eight promising interventions. Among them, vaccination and additives to animal feed and water performed the best in reducing contamination.
Such effective on-farm interventions should be applied more widely to reduce human infections from Salmonella and Campylobacter.
Finish rules for agricultural water
CDC reported a 34% increase in the occurrence of Shiga toxin-producing E. coli (STEC) illnesses in 2019. Romaine lettuce and other leafy greens have been tied to several recent STEC outbreaks, including two last year. Food and Drug Administration investigations have not determined the pathogen's points of origin or transmission routes to crops, although investigators found the strain responsible for a 2018 outbreak linked to romaine lettuce grown in Yuma, Arizona, in canal water used for irrigation and other purposes.
In 2020, the agency should propose a long-delayed rule that establishes requirements for agricultural water applied to fresh produce and sets prompt deadlines for growers to implement these food safety practices. The rule should ensure that produce farms take steps such as water testing to avoid contamination of their crops.
FDA also should continue using root cause analysis techniques, particularly with romaine lettuce, to understand why contamination has occurred and identify corrective actions that can help break the cycle. As Frank Yiannas, the agency's deputy commissioner for food policy and response, told Pew in March, "We know that identifying the food vehicle responsible for illnesses isn't enough to prevent similar outbreaks from happening."
These scientific, data-driven strategies and practices can strengthen public health and help reinvigorate the nation's efforts to reduce foodborne disease.
Sandra Eskin directs The Pew Charitable Trusts' work on food safety. Karin Hoelzer, a veterinarian, supports The Pew Charitable Trusts' safe food project and leads Pew's work on antibiotic use in animal agriculture.