Five Actions Federal Policymakers Can Take to Help Student Loan Borrowers Manage the Pandemic's Impact
New stimulus provisions should reduce barriers to repayment and be easy for servicers to implement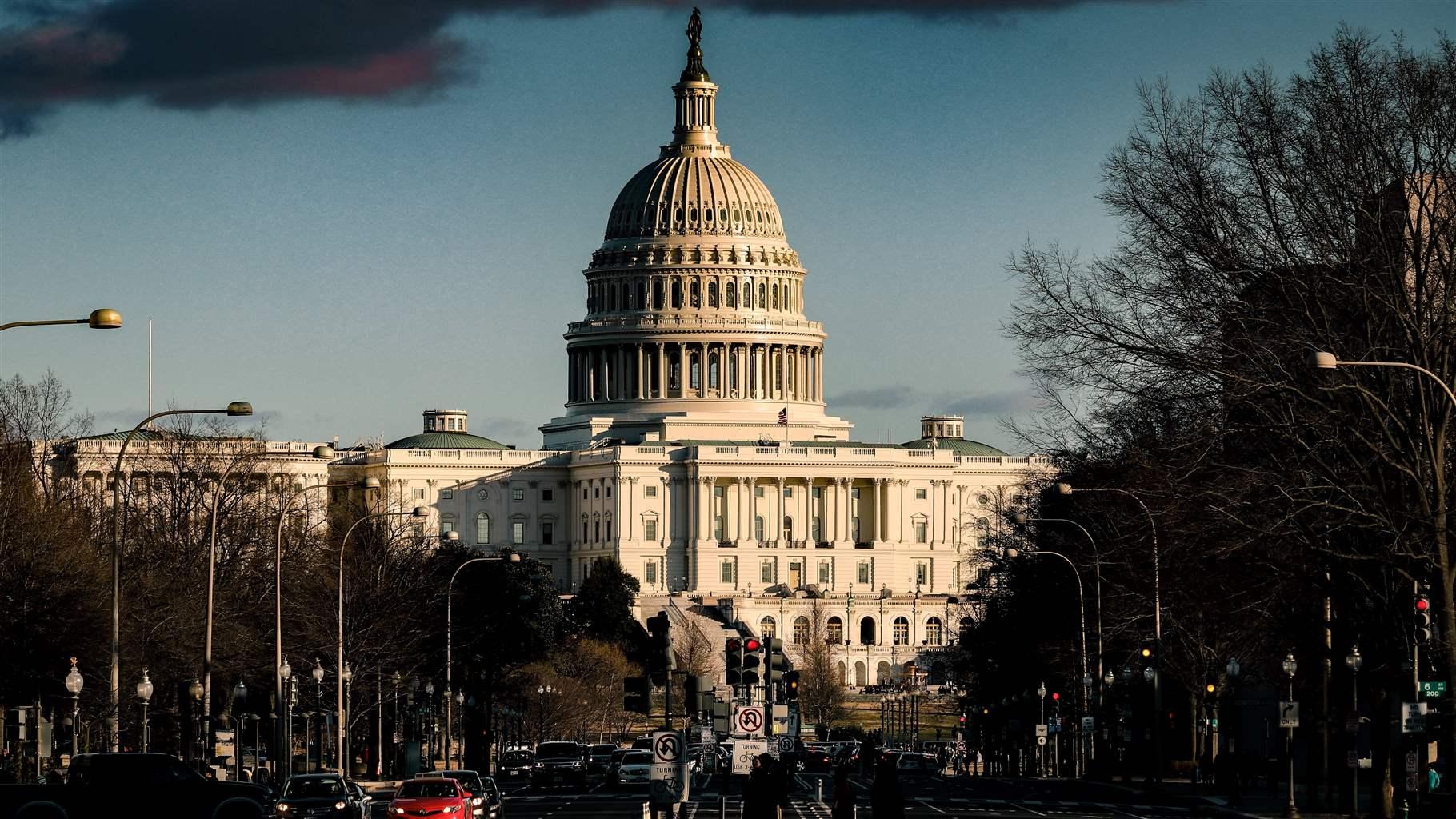 Lawmakers in Washington enacted wide-ranging stimulus legislation in March to help Americans with the immediate impact of the coronavirus pandemic, but student loan borrowers will need support well beyond the fall of 2020.
The bipartisan Coronavirus Aid, Relief, and Economic Security (CARES) Act included language to automatically pause payments and interest charges through Sept. 30 for most student loan borrowers repaying their loans, and stop collection efforts for those who have defaulted. These protections will help borrowers and loan servicers—the companies hired by the U.S. Department of Education to collect loan payments and help borrowers select appropriate repayment plans—manage the COVID-19 pandemic and associated economic downturn. For example, many borrowers are facing temporary or long-term loss of a paycheck. Servicers, meanwhile, have experienced coronavirus-related disruptions such as staffing shortages and high call volumes from affected borrowers.
But these challenges will continue well after the period of paused payments ends. At that point, some 26 million borrowers will transition back into repayment simultaneously. And servicers will have to manage the related, and likely unprecedented, outreach from potentially millions of people contemplating their options as they struggle with prolonged financial insecurity.
In an upcoming look at responses in focus groups conducted by The Pew Charitable Trusts, borrowers said they often experienced confusion managing the repayment process and were likely to fall off track—especially around transition points, such as entering repayment, exiting periods of paused payments, and enrolling in income-driven repayment (IDR) plans. IDR plans tie monthly payments to family size and income and often are more affordable than other options. When enrolled, borrowers are less likely to default.
Congress—as part of the next coronavirus-related relief package—and the Department of Education should consider five actions to reduce barriers and confusion, to address the needs of different types of borrowers, and to ensure ease of implementation for servicers during this complex period of transition.
Automatically extend deadlines for re-enrolling in IDR plans to help borrowers maintain their current payments. The income and other data needed to enroll in these plans and calculate monthly payments must be recertified annually, and borrowers frequently use tax information to do so. Focus groups participants reported that the complex process makes it difficult to take full advantage of these options and often requires reaching out to their servicers for assistance. Recent Pew research highlights that many borrowers need help, even when the economy is functioning well. Although provisions of the Fostering Undergraduate Talent by Unlocking Resources for Education (FUTURE) Act, enacted in late 2019, could help streamline enrollment in IDR plans, these changes have yet to be implemented.

Extending the deadline for borrowers to recertify until early 2021, when borrowers will file new tax information, would ease the number of transactions and requests for help that servicers must process during this busy period. And that would allow them to focus on helping those borrowers struggling most with repayment.

The Department of Education already allows families filing the Free Application for Federal Student Aid (FAFSA), which students must submit to receive financial aid, to use tax returns from the year before, "the prior prior year," to verify income.
Permit borrowers who have reductions in income to enroll in or recertify for an IDR plan without a lengthy application process on a temporary basis. Many families were already struggling with financial insecurity before the pandemic. In the past several months, millions of Americans have lost their jobs and will continue to experience income volatility because of the economic downturn. This means that the information in their tax returns may not match their current incomes. The process for updating income information—to reduce monthly payments as part of an IDR plan—can be time-intensive for borrowers and servicers.

To provide repayment flexibility at a time of great uncertainty, servicers should be temporarily permitted to enroll borrowers into an IDR plan without requiring extensive paperwork—for example, either verbally, through a website, or through electronic communication.

Borrowers who do not have taxable income are already allowed to self-certify their incomes and family sizes, giving them access to a more streamlined application process. The U.S. Government Accountability Office recently concluded that the department could do more to prevent errors or fraud in this process. Timely implementation of the FUTURE Act will bolster the accuracy of income information used to determine repayment obligations and reduce improper payments.
Facilitate a robust outreach campaign by servicers before and after the paused payments end. Borrowers who were struggling financially before the pandemic are likely to continue to do so, given the sharp increase in unemployment. Pew research highlights indicators that can help identify at-risk borrowers before they are in distress, such as those who miss payments early, repeatedly suspend payments, or who have previously defaulted.



The CARES Act already includes outreach requirements for servicers. As part of these or additional initiatives they could use existing data to target borrowers who were delinquent, experiencing hardship, or who had paused payments repeatedly and for long periods before the pandemic. These borrowers may need additional repayment assistance—including help enrolling in an IDR plan—now and after the paused payments end.

Automatically allow additional forbearance for those who miss payments immediately after the current protections expire to give servicers more time to reach them. Borrowers may also need time to re-enroll in automatic debit arrangements, given that they might not be reinstated without intervention.
In the short term, the Department of Education should facilitate more uniform servicer communications. Pew's focus groups underscored the importance of identifying promising methods for ensuring information provided to borrowers is consistent, accurate, relevant, and timely. That's especially true at a time of such uncertainty.

In the long term, the department should incorporate these practices into the Next Generation Financial Services Environment. Next Gen is a department initiative to modernize and streamline the technology and operational components of the repayment system. Importantly, standards for servicing should include a focus on borrower outcomes—such as reducing rates of delinquency and default—and require targeted outreach to borrowers in periods of transition.
Policymakers should focus on these actions to help when the period of paused payments comes to an end and also to maintain flexibility, reduce repayment complexity, and support those most at risk going forward. The temporary provisions put in place in response to the pandemic can provide lessons for implementing structural changes to help meet the longer-term needs of those struggling most with delinquency and default.
Sarah Sattelmeyer is project director, Rich Williams is an officer, and Spencer Orenstein is a principal associate with The Pew Charitable Trusts' project on student borrower success.