FDA Hears Strong Public Support for Expanded Veterinary Oversight of Animal Drug Use
More than 5,000 comments back plan to include all antibiotics important to human health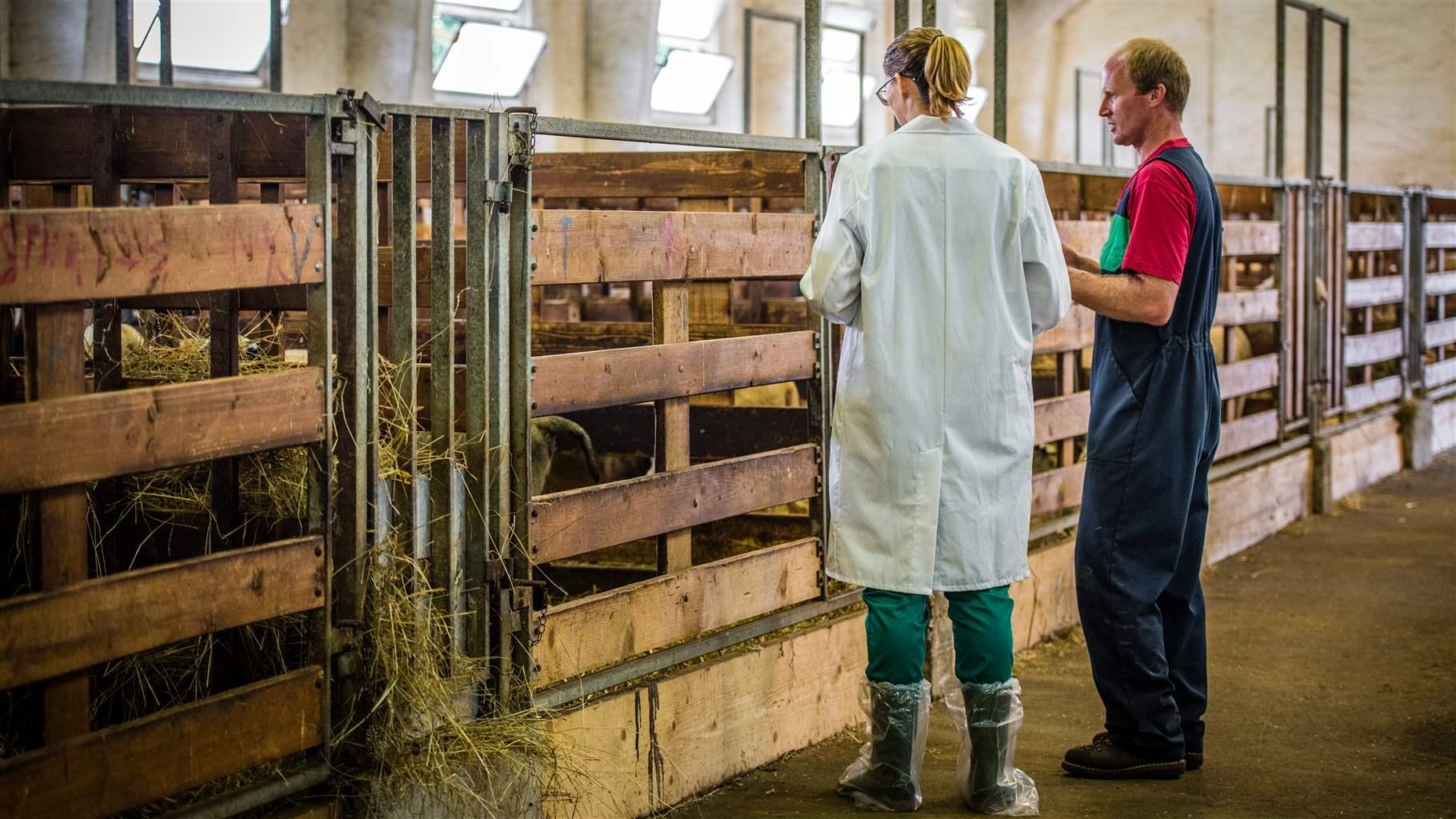 Stakeholders overwhelmingly support a Food and Drug Administration proposal to require veterinary oversight of all animal antibiotics that are medically important to human health, according to an analysis of public comments to the agency.
Seventy-five percent of the more than 7,000 comments the agency received from farmers, veterinarians, doctors, and others concerned about antibiotic resistance fully embrace FDA's plan to swiftly finalize its proposal. The comment period started last September; many who wrote the agency urged more ambitious actions.
In 2017, FDA took an important step to improve antibiotic use when it established veterinary oversight of medically important antibiotics given to animals via feed or water. However, some of the most important antibiotics for human health can still be used in animals without a prescription when administered through other means, such as injection. This practice, data suggests, is common in some parts of U.S. agriculture.
All uses of these lifesaving drugs must be brought under veterinary oversight to ensure they are administered judiciously. The more antibiotics are given, the less effective they become. This includes the use of antibiotics in food animals, which can help drive the emergence of drug-resistant bacteria that then have an impact on human health.
Stakeholder comments highlighted areas that need attention to ensure the smooth implementation of the FDA policy, focusing largely on the need for greater farmer access to veterinarians and steps to prevent treatment delays and adverse animal welfare outcomes. In addition, some comments emphasized the potential economic impact of expanded oversight requirements.
These concerns are important and should be taken seriously. To some extent, that is already happening, such as with initiatives to relieve some regional veterinarian shortages. With the finalization of the FDA proposal, these efforts will be more important than ever. Research shows that veterinarian involvement improves animal health as well as farm productivity and has a positive return on investment.
Considering the successful execution of the far more sweeping 2017 policies for the use of antibiotics in feed and water, requiring veterinary oversight for the remainder of all medically important antibiotics—no matter how they are administered—should be feasible. Putting these rules in place will represent an important step in combating antibiotic-resistant bacteria through the more judicious use of antibiotics in animal agriculture.
Karin Hoelzer, a veterinarian by training, leads The Pew Charitable Trusts' work on antibiotic use in animal agriculture.