Nearly Half of States Are Likely to Experience Flooding This Spring
Widespread risk underscores need for federal government to scale up pre-disaster planning and resources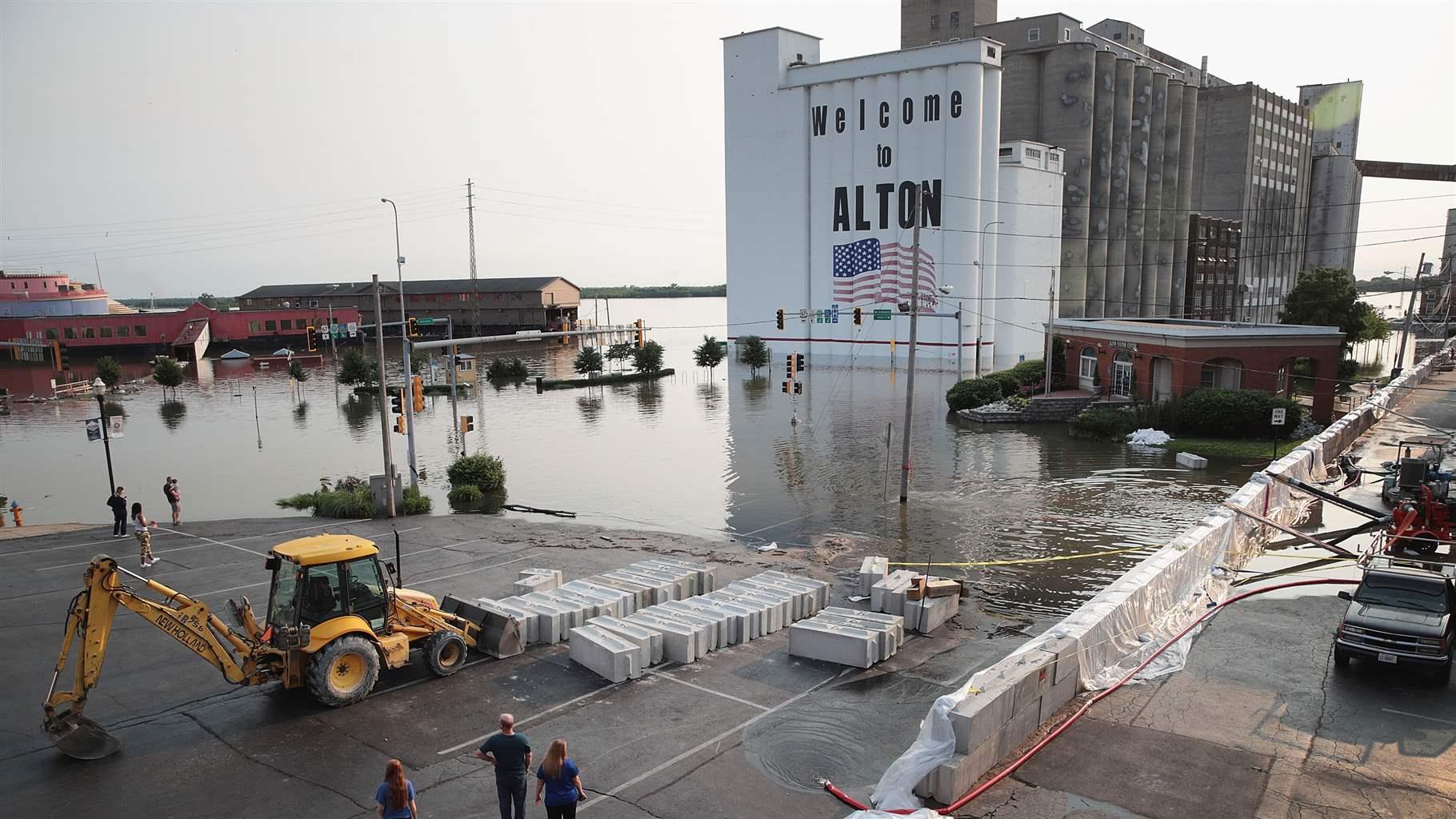 The warmth and blooming foliage that mark the arrival of spring are perhaps more welcome to Americans now than at any time in recent memory. But spring also brings its own challenges, and the National Oceanic and Atmospheric Administration (NOAA) warns that the season carries a risk of moderate to major flooding across 23 states this year. This outlook should not come as a surprise: Over the past decade, more flood-related disasters have occurred during spring than in any other season. Those disasters struck more than 75 percent of states, and nine of the 10 states that were affected the most are inland.
NOAA's warning follows the costliest decade of flood-related disasters in U.S. history—nearly $500 billion in losses and damage to assets such as homes, businesses, and critical infrastructure occurred from 2010 to 2019—and paints a concerning picture for the start of the 2020s. If NOAA's forecasts come to fruition, this spring could mark an ominous start to the new decade and set the stage for continuation of a trend of flood-disaster costs increasing by more than $100 billion each decade since the 1980s.
To stem the rising risks and ballooning costs of flooding, the federal and state governments must step up efforts to better protect communities and infrastructure. That should start with investing far more taxpayer dollars in pre-disaster mitigation so that far less will have to be spent on recovery assistance. That can be achieved partly by establishing a flood mitigation revolving loan fund for states to provide affordable options that localities, businesses, schools, and others can use to finance projects. Another option: Creating a pre-disaster infrastructure program for vulnerable roadways could help reduce the frequency and magnitude of damage and closures to our nation's transportation system.
Also, in a world of increasingly frequent and severe storms, depending on past weather patterns to guide how and where to invest and build is no longer viable. It is critical that all federally funded projects account for—and ensure resilience against—the extreme weather conditions expected over the design life of the project. Doing so can reduce the massive costs resulting from the reactive approach of many current federally policies: enduring significant flood damage, then paying for repairs that aren't built to last.
Forbes Tompkins is a manager for The Pew Charitable Trusts' flood-prepared communities initiative.