TV Show Highlights Urgent Need for Repairs at National Parks
'This American Land' focuses on Yellowstone, Great Smoky Mountains, and Mammoth Cave sites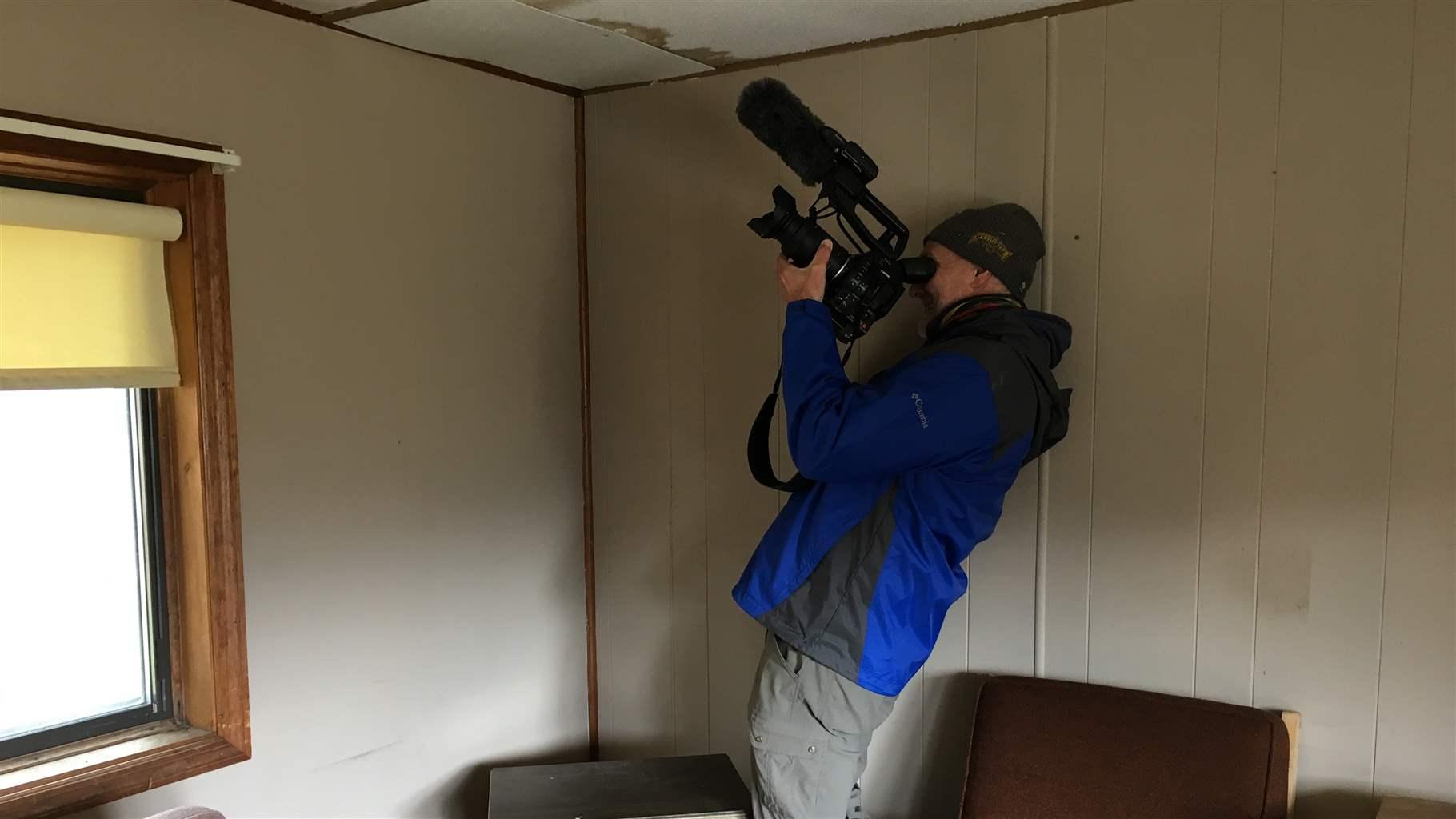 When I visit national parks, I gravitate toward hiking trails or exhibits on the culture and history of the area. But in May, I returned to Yellowstone National Park—one of my favorite areas in the country—to look at something much different: the whopping $585 million in deferred maintenance issues in the park.
These include sections of the Grand Loop road that are run-down and unsafe, historic buildings with peeling paint, deteriorating employee housing, and outdated water and wastewater systems—all part of the vital support system that makes the park safe, accessible, and enjoyable for the people who explore Yellowstone, which records roughly 4 million visits each year.
With so many people coming through the park, staff members are constantly working to maintain aging infrastructure, some of which dates to 1872, when Yellowstone was designated as the country's first national park.
I set off before the sun and drove through the park's West Entrance amid snow showers, then headed toward Mammoth Springs. When I arrived, I toured park ranger housing—trailers that date to the 1970s—which show their age: brown spots on the ceilings from leaky roofs, rodent droppings, holes in walls, and sagging floors.
The visit was part of a segment for "This American Land," a TV show scheduled to air in spring 2020 on PBS stations across the country, that focuses on the nearly $12 billion maintenance backlog across National Park Service (NPS) sites.
While in Yellowstone I saw traffic backup to see bison cross the road and a mountain goat navigate a steep hillside, but I was also caught in traffic waiting to get around construction crews working on a much needed repair to the Grand Loop Road—a 142-mile-long route through the park that was completed in 1905; it's only 22 feet across at its widest point, and has no shoulders.
"This American Land" will also highlight the extensive road repairs needed in Tennessee's Great Smoky Mountains National Park, the most-visited national park. There, Facility Management Chief Alan Sumeriski showed the TV crew cracks and deteriorating shoulders along the well-traveled roads, degradation that lets in water, which then erodes the surface from the inside out. "These are signs that show extreme deferred maintenance," Sumeriski told "This American Land."
And in Kentucky, "This American Land" videographer and producer Dave Timko went underground in Mammoth Cave National Park to show how an outdated, leaky sewer line threatened the world's longest known cave system. The presence of E. coli bacteria was creating a hazard for visitors and the cave's endangered wildlife.
Repairs have started on the wastewater lines, and workers are installing a leak-warning system. "Obviously you don't want high levels of E. coli in the cave where you are bringing visitors through," Steve Kovar, chief of facilities management, told "This American Land."
Mammoth Cave, which attracts almost 500,000 visitors a year and is a key economic driver for the region, has made great strides on restoration of its historic walkways in recent years but still needs to complete $90 million worth of repairs.
The Pew Charitable Trusts worked with "This American Land" to tell these stories and raise public awareness of the need to restore our parks. Legislation is pending in Congress to do just that by investing $6.5 billion over five years to address priority repairs. Eighty-two percent of Americans support this legislation, according to a June 2019 poll.
On my last day in Yellowstone, I saw a black bear emerge from the woods, meander onto a road beyond a blind curve, and take a drink of water—out of a pothole. A ranger stopped traffic to let the bear drink its fill and move on.
You can see that moment and many others in the "This American Land" episode.
Marcia Argust directs The Pew Charitable Trusts' campaign to restore America's parks.