Coastal Wetlands Can Help Countries Fight Climate Change—and Meet Paris Agreement Goals
Pew hosts workshop to develop guidelines for protecting and restoring critical ecosystems worldwide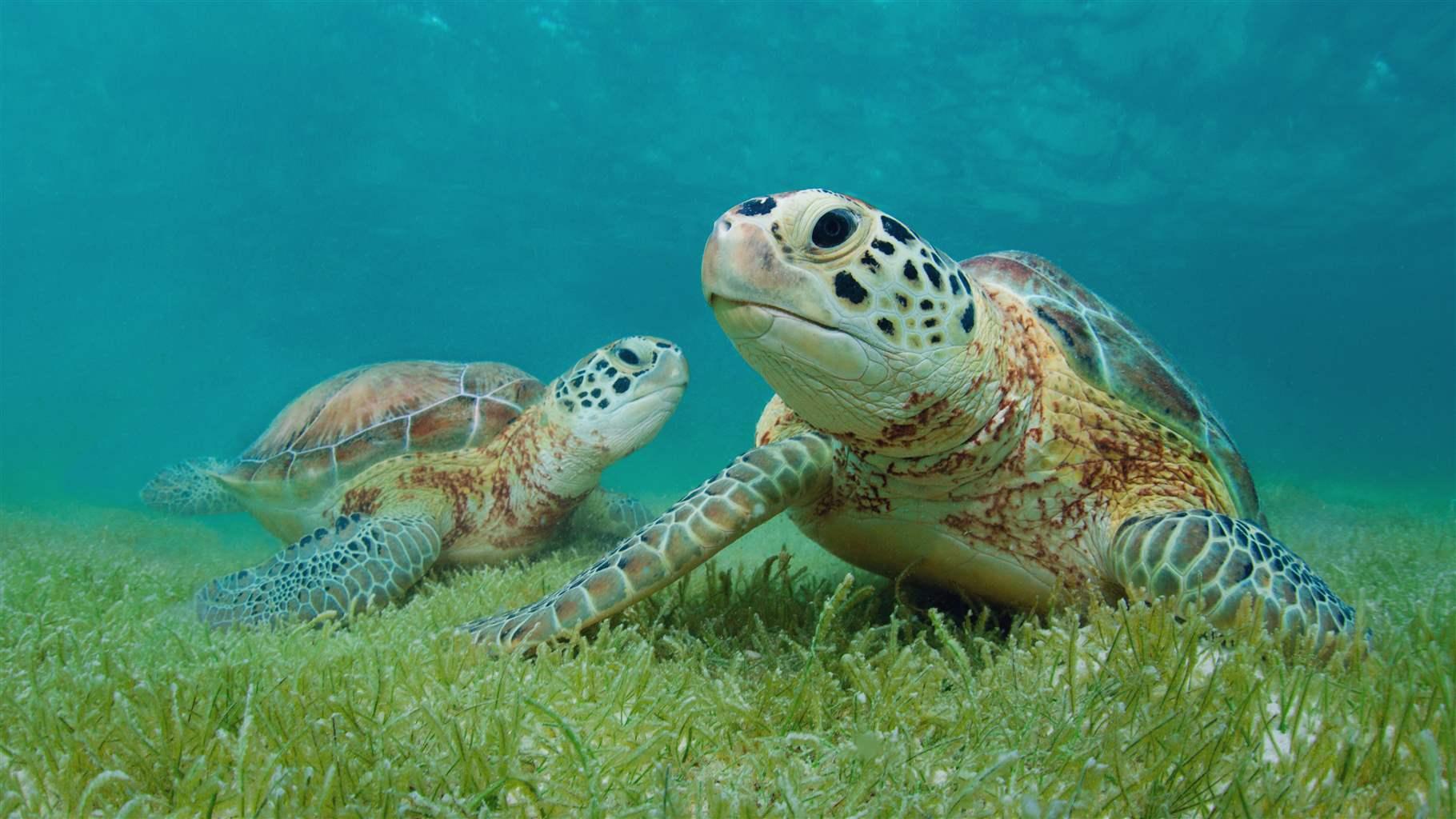 Coastal wetlands such as mangroves, seagrass, and salt marsh are among the most biodiverse environments on the planet, providing spawning and nursery grounds for a variety of wildlife and, for people, a wealth of ecosystem services such as water filtration.
Increasingly, scientists are recognizing these ecosystems for the many ways in which they can be useful in the fight against climate change. For example, coastal wetlands have the potential to sequester three to five times the amount of carbon per acre when compared to forest ecosystems and provide a range of adaptation benefits such as protecting shorelines and local communities from storms and rising sea levels.
Globally, governments and scientists can turn to internationally adopted guidance from the United Nations' Intergovernmental Panel on Climate Change's 2013 Wetlands Supplement to quantify a given ecosystem's benefits. These benefits could help parties to the U.N.'s 2015 Paris Agreement meet their nationally determined contributions (NDCs) to limit the pace and extent of climate change. Under the Paris Agreement, countries are required to submit new and improved NDCs every five years; coastal wetlands may be useful features in many of these commitments.
To help those parties recognize and account for coastal wetlands' benefits, The Pew Charitable Trusts, in partnership with Conservation International and the Blue Carbon Initiative, hosted international experts and policymakers at an Aug. 13-14 workshop in Washington, D.C. Participants began developing technical guidelines on how countries can include coastal wetlands in NDCs, which are expected to launch in December at the U.N. Framework Convention on Climate Change in Santiago, Chile.
Representatives from Chile opened the workshop with strong statements of support for the timing and intent of the work.
By leveraging coastal wetlands to meet their NDCs, parties to the Paris Agreement could also conserve some of the most threatened ecosystems on Earth: almost half of the planet's mangroves and roughly a third of its seagrass over roughly the past half-century.
Few countries' initial NDCs accounted for coastal wetlands in a specific and measurable manner. As reflected in the discussions among representatives of the governments of Belize, Costa Rica, Fiji, Kenya, and Indonesia and various technical experts, countries face a complex policy landscape—from how to build capacity and coordinate with other governments to securing financing and balancing development and other environmental policy agendas.
However, scientific evidence and political support has advanced considerably since the last round of NDCs. Increased coherence of both understanding and ambition marks the 2020 updates of NDCs as a real opportunity for countries to ramp up their ambition to limit warming to well below the 2degree Celsius (3.6-degree Fahrenheit) target of the Paris Agreement.
The eventual guidelines will seek to support this ambition, clarifying the different avenues and tiers by which these ecosystems can be incorporated within the next NDCs, playing for some parties a significant role in heightening ambition.
Courtney Durham is a senior associate and Thomas Hickey is a senior officer with Pew's Protecting Coastal Wetlands and Coral Reefs project.