Federal Plan for Sierra and Sequoia National Forests Falls Short
Proposal fails to protect key lands and rivers in California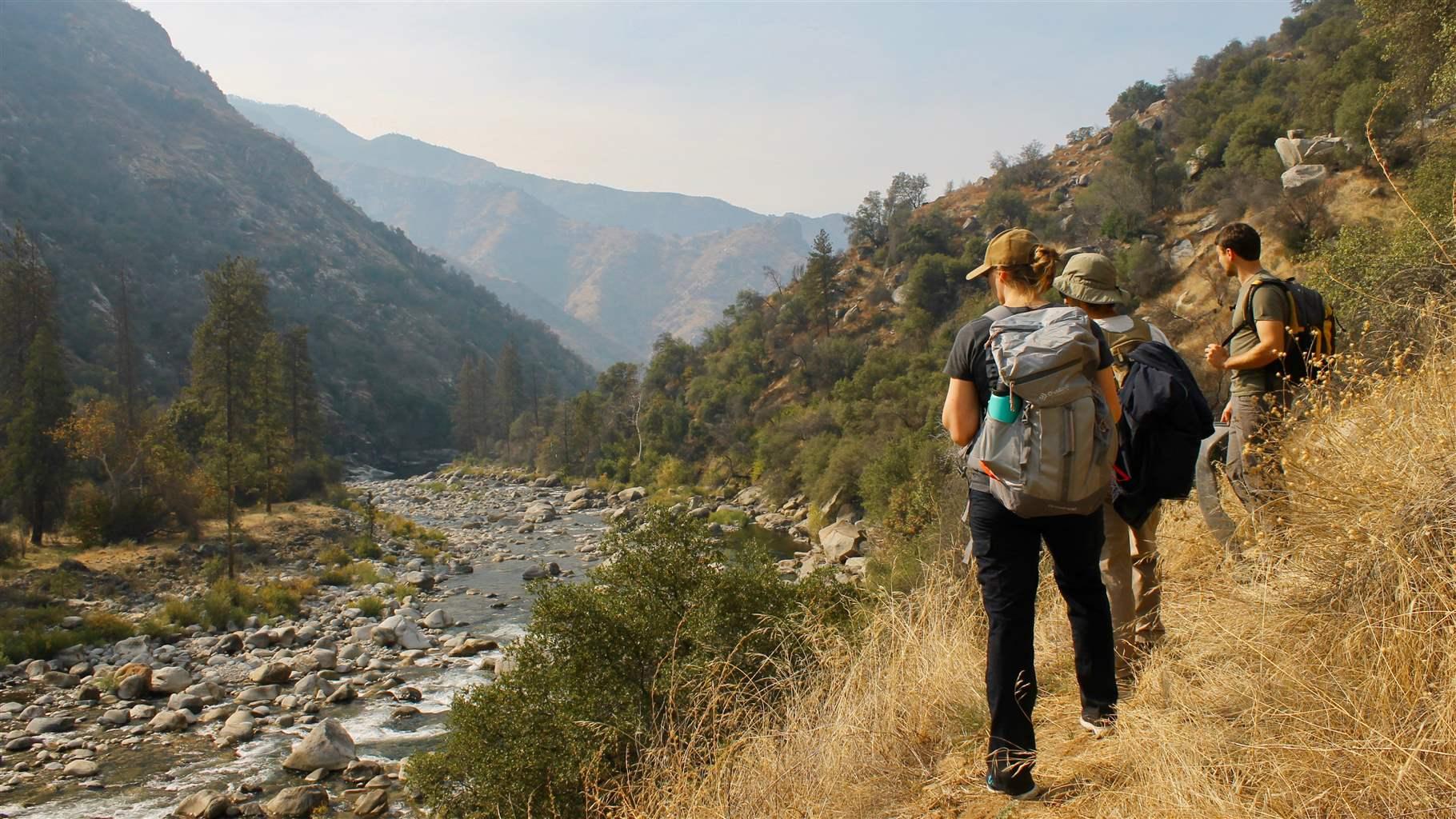 The Sierra and Sequoia national forests in California encompass some 2.4 million acres and serve as the gateway to Yosemite, Sequoia, and Kings Canyon national parks. This vast area in the southern Sierra Nevada mountain range is home to rich and varied ecosystems that support thousands of wildlife and plant species, and stunningly scenic areas that draw visitors from around the world. Both forests contain extensive wild lands and rivers worthy of protection.
For the first time in 20 years, the U.S. Forest Service is updating the forests' land management plans, which will determine how much of these forests will be protected and how much will be open to development for the next 15 to 20 years. The agency's draft plans, released June 18, fall short of what's needed to safeguard the immense natural and recreational value of these forests. The Forest Service is accepting public comment on the draft until Sept. 26.
As part of the planning process, the Forest Service is required to evaluate wilderness quality lands and rivers eligible for inclusion into the National Wild and Scenic Rivers System. Although the agency smartly identified approximately 340 miles of eligible rivers in Sequoia National Forest it proposed only 35 miles in Sierra National Forest—well below the 640 miles it identified in its 2016 environmental analysis as warranting that designation. Moreover, for both forests, the agency largely ignored its own scientists, who identified 800,000 acres of wilderness-quality lands; the Forest Service recommends protecting only 4,900 acres in Sequoia National Forest and none in Sierra National Forest. We urge the Forest Service to recommend more wilderness lands and identify more rivers as eligible.
The plan would put habitat and species at risk, including some that are listed under the Endangered Species Act, such as the Paiute cutthroat trout, the California spotted owl, and the Pacific fisher, a relative of the otter. Sierra National Forest is home to towering, high-elevation conifers, deeply carved river valleys, and huge granite monoliths. Sequoia National Forest to the south comprises groves of its giant namesake trees along with mountain meadows, limestone caverns, granitic domes and spires, plunging gorges, and archaeological sites.
This Forest Service proposal would fail to conserve such gems as Rattlesnake Creek and the North Fork Middle Fork Tule River, which support remnant populations of Kern River rainbow trout and myriad recreation opportunities, respectively, in the Sequoia forest. The plan also would leave most of Sierra National Forest's wild rivers without adequate protection—including Dinkey Creek, which is a huge draw for expert whitewater kayakers, and the stunningly scenic Iron Creek and the lower South Fork San Joaquin River. The old growth forest around Dinkey Creek is popular with hikers and campers and supports habitat for more than 800 plant species and 121 species of birds, including great gray owl and willow flycatcher. The creek is also rich in Native American cultural and historical sites.
On land management, the draft plans fail to safeguard iconic places, including the Golden Trout Wilderness Addition, Stormy Canyon, and the Domeland Wilderness West Addition in Sequoia National Forest, and the Kings River-Monarch Wilderness Addition, Sycamore Springs, and the San Joaquin River-Ansel Adams Wilderness Addition in Sierra National Forest.
The draft plans are disappointing but there's still time to fix that: The Pew Charitable Trusts and its local and national partners encourage the Forest Service to achieve a better balance between conservation and development by safeguarding significantly more of these wild lands and rivers.
Join us by submitting your own comment on the plans by the Sept. 26 deadline.
John Gilroy directs The Pew Charitable Trusts' U.S. public lands and rivers conservation program.