Senate Committee Passes Highway Bill With First-Ever Disaster Resilience Programs
Legislation represents progress but needs stronger provisions to reduce impacts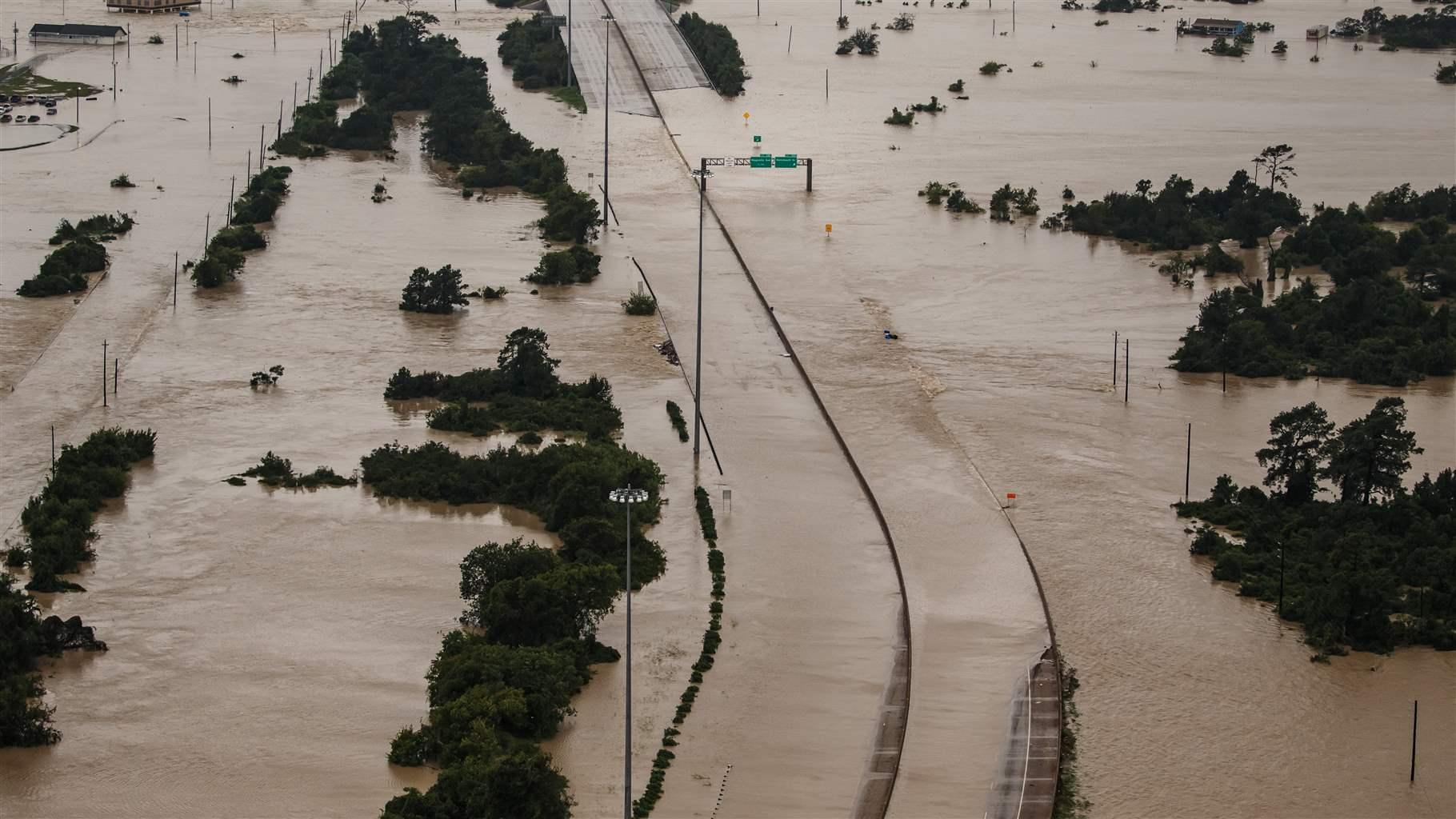 Note: This article has been updated to correct a production error that had duplicated text in the first and second bullets.
The nation's aging and deteriorating roads and bridges might get a major facelift if legislation recently passed by the Senate Environment and Public Works Committee becomes law. Led by Chairman John Barrasso (R-WY) and ranking member Tom Carper (D-DE), the committee unanimously passed the America's Transportation Infrastructure Act of 2019 earlier this summer by a vote of 21-0.
The bill authorizes a record $287 billion from the Highway Trust Fund over the next five years to modernize the nation's transportation systems. Nearly $1 billion each year would be dedicated for use by states and communities for assessments, planning, and projects related to improving the ability of transportation assets to withstand disasters. This funding would be allocated through a combination of formula-based funding and competitive grants. These are landmark provisions, because no current program in the Department of Transportation focuses on disaster resilience.
So for the first time, communities across America will have access to federal funding to build and upgrade transportation infrastructure in ways that incorporate future risks, such as sea-level rise and increasingly extreme weather. Other solutions eligible for funding would include natural or "green" infrastructure projects, such as wetlands restoration or preservation.
This legislation is especially timely given the current condition of the nation's transportation infrastructure. The American Society of Civil Engineers has determined that one in four of the country's bridges is more than 50 years old, and one in five miles of highway is in poor condition. Severe storms are worsening our transportation system woes. Last year, Hurricane Florence caused 1,600 road closures in North Carolina, and Hurricane Michael forced officials to shutter 80 miles of Interstate 10 in Florida. Earlier this year, inland states such as Nebraska experienced multiple rounds of flooding that wiped out roads and bridges across the Midwest and southern Plains and caused billions of dollars' worth of damage.
Although the act has the potential to better protect the nation's transportation systems from disasters, the Senate should strengthen the bill by adding these resilience provisions:
A requirement to incorporate future risk into long-term plans, projects, and programs
The bill would allow for future risk to be accounted for in existing programs and plans, such as the National Highway Performance Program, Federal Highway Administration Emergency Relief Program (FHWA ER), and Statewide Long-Range Transportation Plans. Similarly, the bill incentivizes addressing future vulnerability to extreme weather through the new resilience grant programs. Both are improvements over current law, but to better steward taxpayer dollars states and communities should be required to account for future risk in order to receive the funds.
A 'no adverse impact' assessment
The bill should require resilience grant recipients to ensure that efforts to increase resiliency in some places do not lead to new vulnerabilities elsewhere. For example, a grant recipient would be required to assess whether elevating a roadway in a flood plain could increase the risk of flooding for adjacent areas or infrastructure.
A Federal Highway Administration pre-disaster infrastructure program
The proposed changes to the FHWA ER program would allow for protective measures to address recurring damage during rebuilding after a disaster, but the FHWA ER still uses a reactive approach to address risk only after a disaster strikes. To help states and communities to take a more proactive role in protecting their infrastructure, Congress should create a Federal Highway Administration pre-disaster infrastructure competitive grant program to improve the resiliency of the most at-risk federal highway assets.
Passage of the legislation by the Senate Environment and Public Works Committee marks an encouraging step toward improving the nation's ability to withstand disasters. However, it is critical that the Senate strengthen the resilience provisions in the bill to help ensure the sustainability of roads and bridges that Americans depend on daily and during disasters. Failing to do so could limit the return on investment for taxpayers and result in a missed opportunity to ensure that our transportation system rises to the challenges posed by increasingly extreme weather.
Forbes Tompkins is an officer and Evan Chapman is a senior associate with The Pew Charitable Trusts' flood-prepared communities initiative.