Millions of Acres of Public Lands Could Lose Protections
BLM plans across West favor development—and ignore agency's own findings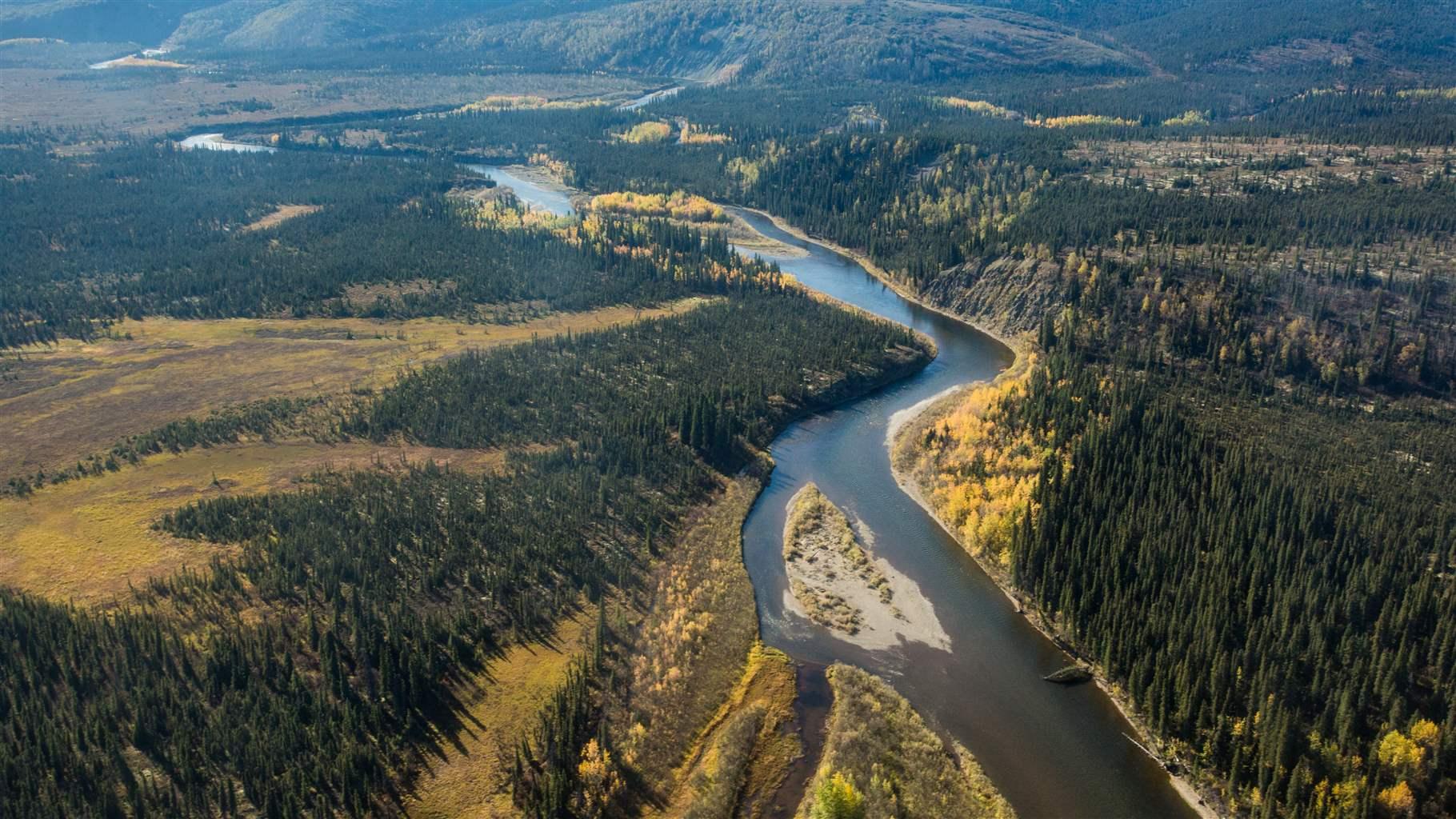 The Bureau of Land Management (BLM) oversees a quarter of a billion acres of public lands across the nation—more than any other federal agency. These places range from the boreal forest of the wild Alaskan interior to the panoramic red rock country of the Colorado Plateau, and from ancient Pacific Northwest forests to biologically rich sage-steppe ecosystems that are a hallmark of the inland West.
BLM lands provide clean drinking water, fish and wildlife habitat, and recreational opportunities for millions of users each year—a powerful economic driver across the rural West. In fact, nonmotorized recreation on BLM land in the West supports 25,000 jobs and generates $2.8 billion for the U.S. economy.
Every two decades, the agency revises management plans for the more than 100 planning areas in this vast domain, ostensibly to balance development and conservation and ensure that the management of these lands reflects the public's interest. The resource management planning process includes opportunities for public comment and, usually, public meetings with agency officials in attendance.
For each area, BLM typically sets forth several proposals, ranging from no changes in management to options that emphasize conservation or development, or a mix thereof. Protective designations typically account for unique natural characteristics and include Areas of Critical Environmental Concern (ACECs), Lands With Wilderness Characteristics, Ecological Emphasis Areas, and Backcountry Conservation Areas.
The draft plans released in this cycle reveal a troubling trend that could result in the loss of protections for millions of acres of public land.
In the past four months, BLM has released six draft plans covering more than 20 million acres in Alaska, Colorado, Idaho, Montana, and Oregon. The Pew Charitable Trusts' review of these plans reveals that in each of the alternatives preferred by the agency, BLM significantly reduced protections that have been in place for decades and proposed minimal new safeguards for only a fraction of 1 percent of the areas. In addition, BLM proposes opening vast acres in these planning areas to energy and mineral development.
The draft plan for the Alaska Bering Sea-Western Interior region is another prime example of lack of balance. This 13.4 million-acre planning zone contains areas vital to Alaska tribal entities whose members have lived off these lands for millennia and depend on the fish and wildlife that the habitat supports. Yet BLM's preferred approach would eliminate 1.8 million acres of Areas of Critical Environmental Concern and proposes no new ACECs despite the request by tribal communities to preserve 7 million acres of traditional use areas.
A similar script is playing out across the sagebrush desert and wild Owyhee country of southeastern Oregon. In court-ordered amendments to BLM's Southeastern Oregon plan, the agency identifies 1.2 million acres of lands with wilderness characteristics but proposes protection for none of them. For Montana's Lewistown and Missoula planning areas, BLM proposed no safeguards for lands with wilderness qualities, and only one tiny 640-acre ACEC designation, while 23,000 acres of such protections would be eliminated in the Lewistown planning area.
In all for these six areas, BLM is proposing elimination of 94 percent of the ACECs established in prior plans and protection of just 2 percent of the lands that the agency determined have ACEC-qualifying values. Further, BLM's preferred plans would safeguard just 0.03 percent of the lands that the agency identified as possessing wilderness characteristics.
The final BLM plan released in June for Colorado's Uncompahgre area would eliminate more than 175,000 Ecological Emphasis Areas that had been proposed for protection in an earlier draft and would provide no substantive safeguards for lands with wilderness characteristics. BLM is expected to release another half-dozen management plans for public lands in New Mexico and Wyoming in the coming months.
The lack of balance in the recent plans is alarming and unprecedented. Under President Ronald Reagan, BLM created more than 4 million acres of ACECs and Research Natural Areas, and when President George W. Bush was in office, the agency created more than 10 million acres of these types of administratively protected areas on BLM lands.
A study published last month in the journal Science found that the pace of rollbacks in land protection in the United States has accelerated, with 90 percent having taken place since 2000. Ninety-nine percent of these losses are associated with industrial-scale development projects, including infrastructure construction and oil and gas extraction. The rollbacks imperil drinking water sources, adversely affect fish and wildlife, and discount public opinion. BLM's use of the planning process to eliminate safeguards will only exacerbate this trend.
The Interior Department leadership, which has a duty to manage BLM lands for the benefit of all Americans, still has time to shift its course in the plans its ultimately adopts. Pew strongly encourages BLM to respect public opinion and choose the best path forward for this country and all of its citizens.
Ken Rait is a project director for The Pew Charitable Trusts' U.S. Public Lands and Rivers Conservation program.