Efforts to Expand Access to Oral Health Care to Continue in 2019
4 trends to watch at the state, industry levels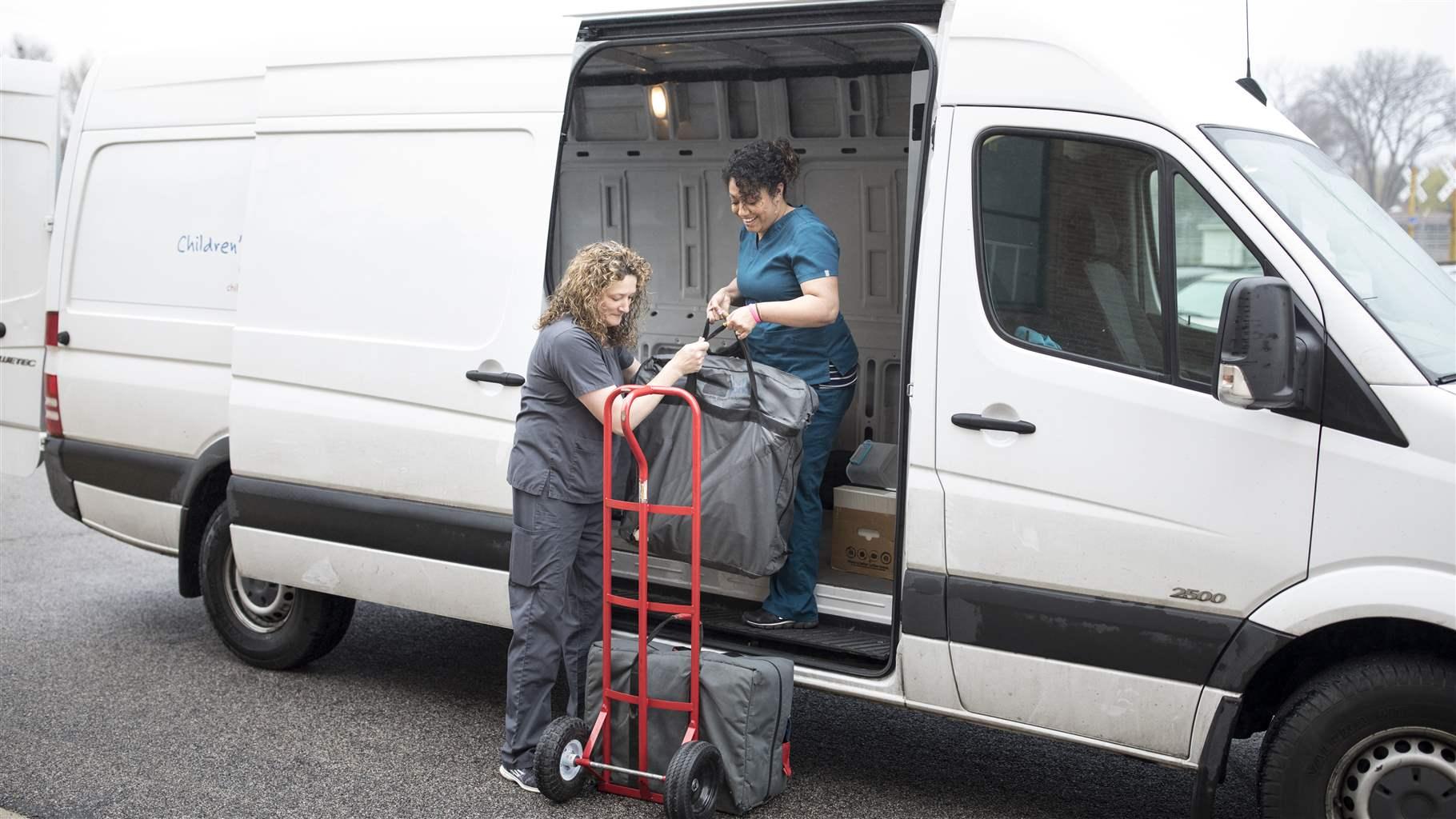 In 2019, many states are likely to continue efforts to expand access to dental care to more of their residents through multiple approaches, including extending dental coverage to those newly eligible for Medicaid and making greater use of dental therapists.
Nationwide, oral disease rates are down and the proportion of Americans with dental insurance is up, but inequities persist in both health status and access to care. More than 73 million people, disproportionately low income, lack dental insurance, while nearly 57 million live in areas with dentist shortages. Those who get their dental benefits through Medicaid face another problem: Most dentists don't participate in the federal-state program that targets low-income Americans.
Meanwhile, the industry is in flux: Practices are consolidating, while government and private payers are demanding more accountability.
Here are four trends that are likely to have an impact on access to care and how it is delivered in 2019 and beyond.
More than 350,000 adults could get some dental coverage through Medicaid. In the 2018 election, voters in Idaho, Nebraska, and Utah approved ballot measures that require their states to implement the Affordable Care Act's Medicaid expansion for low-income nonelderly adults. In Maine, the new governor, Janet Mills (D), is expected to advance an ACA Medicaid expansion approved by voters in 2017, a change former Governor Paul LePage (R) resisted despite a state Supreme Court order. Although states are not required to offer dental benefits for Medicaid-enrolled adults, nearly all of the 31 states and the District of Columbia that have adopted the Medicaid expansion have extended the benefits offered to those already in the program to the expanded population. The states use a range of approaches, but with the federal match expected to remain at 90 percent for the expansion population, advocates in states with lean coverage may argue that their taxpayers would shoulder only 10 percent of the cost of enhanced dental coverage for this group.
More states consider dental therapy legislation. Dental therapists, who provide routine preventive and restorative care, can now practice in eight states. In 2018, Arizona and Michigan passed legislation to authorize their practice, joining six others where dental therapists are allowed under state law, practice through pilot programs, or work on federal tribal lands. States such as Florida, New Mexico, North Dakota, Washington and Wisconsin are now considering legislation. Dentists report that low payment rates keep them from accepting more Medicaid patients. With wages significantly lower than those of dentists, dental therapists are seen as an affordable way for practices to treat more Medicaid patients and a cost-effective means to deliver care in dentist shortage areas.
Dental therapy training programs to seek accreditation in multiple states.Technical schools in Vermont and Washington are expected to submit applications this year to the Commission on Dental Accreditation, part of the American Dental Association, to accredit new dental therapy training programs. An Alaska-based tribal community college submitted its dental therapy application to the commission in 2018. And the two existing training programs in Minnesota are expected to submit accreditation applications this year or next; both have been approved to operate through 2020 by the state dental board.
Industry changes such as medical-dental integration, value-based purchasing, and practice consolidation are likely to accelerate:
Medical-dental integration. Initiatives are being launched in states to better coordinate medical and dental care for patients, known as medical-dental integration. Among the ways to do that are co-locating services under one roof, deploying medical staff to dental offices and vice versa, and allowing dental providers to deliver some preventive medical care and medical providers to offer some preventive dental services. For example, a new initiative in Wisconsin will deploy dental hygienists to primary medical care clinics, and in Minnesota some dental therapists are now based in clinics that serve low-income pregnant women and those who have recently become parents.
Value-based purchasing. Large health plans and a growing number of state Medicaid programs are moving toward value-based purchasing, under which systems pay providers to improve patient health and access while trying to reduce costs. Accountable care organizations (ACOs), which bring together an array of health providers and hospitals, play a key role in this approach. The push for greater accountability is likely to drive providers to offer care in more locations convenient to patients and in the most cost-efficient ways. That means dentists will probably need to shift routine preventive and restorative work to lower-cost providers in clinics or deployed to community locations such as schools and nursing homes. The ACOs set benchmarks for use of certain services and expected outcomes, tying payments to providers' success at meeting those targets. For instance, Oregon offers bonuses for plans that place sealants on a certain proportion of Medicaid child enrollees, creating an incentive for plans to pay for school-based providers that has increased the rate of sealants among children on Medicaid.
Practice consolidation. Delivery of dental care will continue to trend away from solo to group practices. The number of large practices—those with more than 100 dentists—has more than tripled since 1992, and the number of solo practitioners continues to shrink, according to the American Dental Association Health Policy Institute. Large practices benefit from cost efficiencies, enhanced productivity, and reduced management burdens, so experts expect their numbers to grow. These practices tend to use more dental assistants and hygienists per dentist to boost productivity, which means their numbers are likely to grow as well.
Medicaid's larger presence as a payer for dental care, the program's move toward more accountable care systems, and industry trends that are driving efficiencies will continue to reshape how oral health care is delivered in the U.S. in 2019 and beyond. These ongoing changes also are likely to lead to the increased use of providers other than dentists to fill gaps in access to care.
Jane Koppelman directs the research portfolio for The Pew Charitable Trusts' dental campaign.